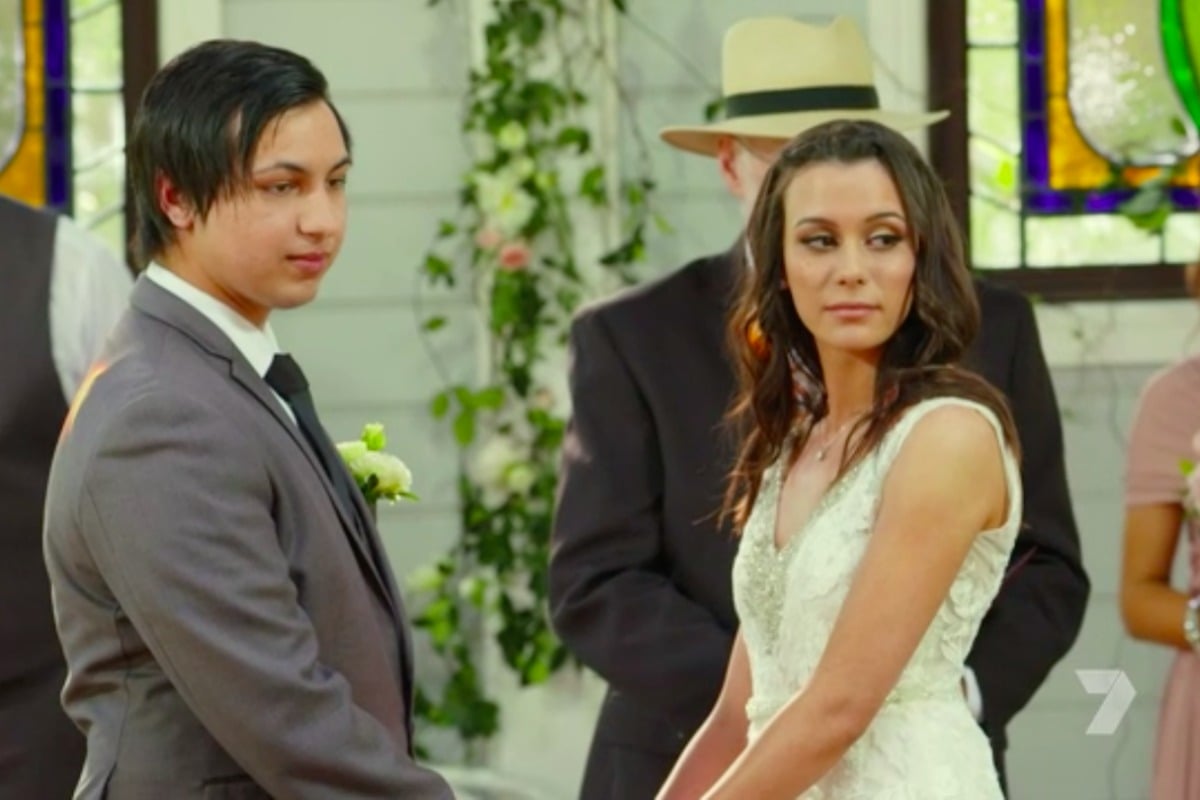 The "evil mother-in-law" and daughter-in-law relationship is one that gets played out a lot in popular culture.
And on Bride and Prejudice: Forbidden Weddings, it's definitely been no different.
Throughout the entire season, that stereotypical relationship has been played out by mother Fatima and 21-year-old Jess, who is engaged to Fatima's son, Seyat.
Over the past few weeks, Fatima has certainly made no secret of the fact that she doesn't approve of her son's fiancee.
Not only has Fatima called Jess "a slutty party girl" and "a whore", she even attempted to bribe her with $10,000 cash to leave Seyat's life.
Yep, it's been very dramatic.
Missed tonight's episode? Check out a promo for what you missed below.
On tonight's episode, Fatima's behaviour was no different.
The night before his wedding, Seyat's mother and father tried again to talk Seyat out of marrying Jess.
"You're making a mistake… and you're not ready. Why couldn't you just stay friends?" Fatima asked her son.
"Why did you marry her [Fatima] in the matter of two weeks?" Seyat questioned his father Sam.
"You knew each other for two weeks and then you got married. Why?"
"Our marriage, it just had feeling," Sam responded.
"That's how I feel right now," Seyat said.