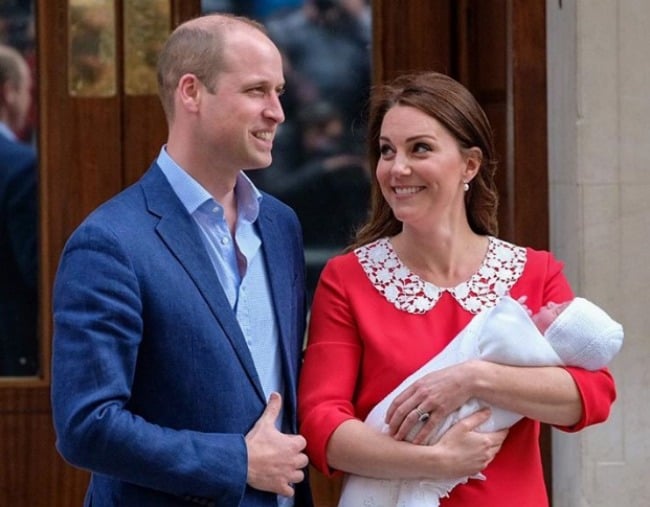 While the Queen is probably already looking forward to the baptism of her great-grandson, Prince Louis, on July 9, the date already holds special meaning for her.
That's because July 9, 1947 was the date the Queen, 92, and Prince Philip, 97, officially announced their engagement, as reported by News.com.au.
The couple was married on November 20 that same year, and will celebrate their 71st wedding anniversary this year.
It's not known if Louis' parents, Prince William and Kate Middleton, both 36, chose the date for its significance, but it does seem a little odd that the baptism will be taking place on a Monday.
Unlike his siblings, who both had morning baptisms, Louis' christening will be happening in the afternoon, at 4pm.
It will be held in the Chapel Royal at St James's Palace, which also holds a special place in royal family history.
Chapel Royal was where Queen Victoria married Prince Albert in 1840, King George V married Queen Mary in 1893, and more recently, where Prince George was baptised in 2013.
The baptism will be carried out by the Archbishop of Canterbury, the Most Reverend Justin Welby, who you may remember as being the man who married Prince Harry, 33, and Meghan Markle, 36, last month.
It's still not known who will be named as godparents for the little guy.
To be honest though, we're kind of just looking forward to seeing Louis again.
The young prince hasn't actually been seen out in public since his birth on April 23, and that's just two months too long.