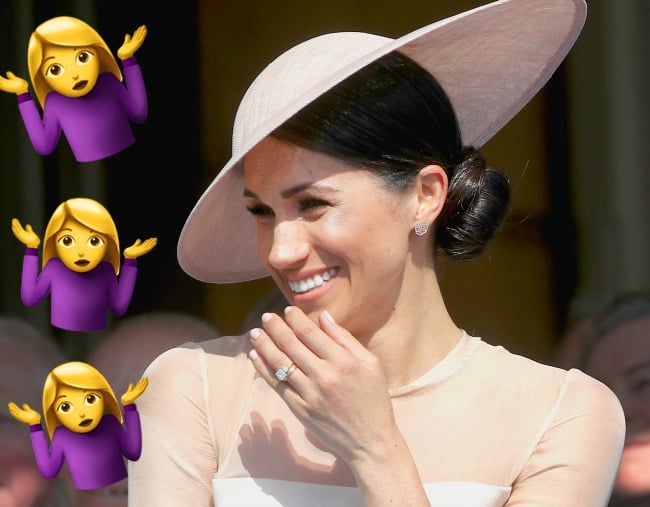 When Meghan Markle and Prince Harry attended the Queen's Young Leaders Awards, horror ensued.
No, she didn't blow her nose too loud, walk ahead of the Queen or make an outfit faux pas, and we can report that her hair was perfectly coiffed. Instead the 36-year-old was caught… crossing her legs while sitting.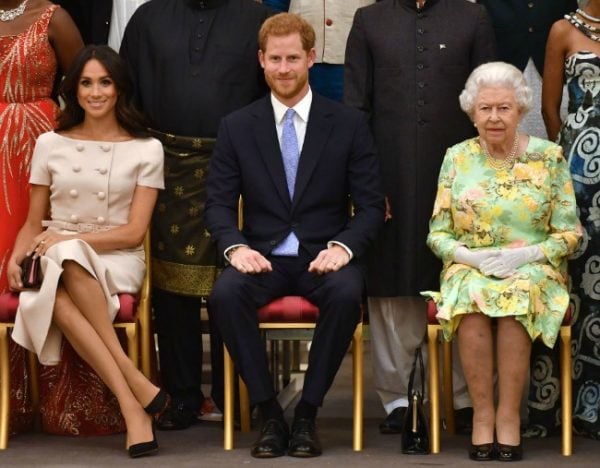 We know. Someone alert the Princess Crimes Committee ASAP.
Sadly, social media commentators immediately picked up on Meghan's 'improper' sitting, with tweets coming in fast that Meghan failed to adopt the 'Duchess slant,' which is (apparently) the only way royal women are allowed to sit.
"She's not yet mastered the 'Duchess slant' I see!" wrote Twitter user, ScreamNevermore.
"I don't think that's a duchess slant, it looks like she's crossed her legs," commented another.
However, thankfully others noticed the ridiculousness of the situation. One tweet even noted that the pose is in fact called the Duchess slant and not the Duchess un-cross, meaning that technically Meghan's pose still ticks royal protocol.
Those who say Meghan should not sit like that are just plain ignorant. It's called the duchess slant not the duchess un-cross ???? I suspect those who cry foul against the protocols don't even understand the protocols. pic.twitter.com/dIaI8sF1yg

— Harry and Meg (@harry_and_meg) June 26, 2018
Another Twitter user was also quick to note that even the late Princess Diana was guilty of crossing her legs at official events too, which we appreciated very much.