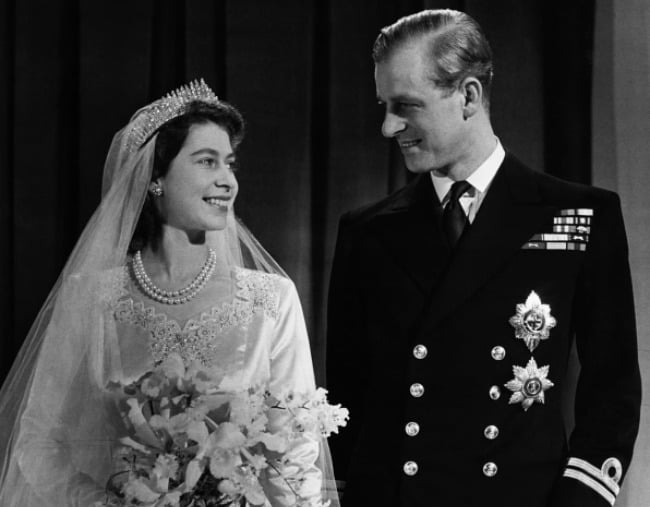 With such a spectacle like a royal wedding, it's hard to imagine even the teeniest of frills or finest of hairs falling out of place.
Every minute detail is meticulously planned so that by the time the day swings around, the facade of the world's most famous family will not lose any of its shine.
At least, that's what they hope.
But when the official photos for Queen Elizabeth and Prince Philip's wedding day in November 1947 were taken, there was one itty-bitty problem: The bride's bouquet had gone AWOL. And this, pals, simply will not do.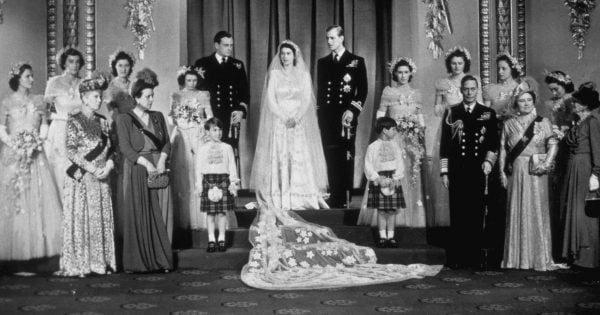 You'll notice in the above photo, that while the bridesmaids are all clutching their own bouquets, the bride's clasped hands are empty. And certainly not on purpose.
The cascading bouquet of white orchids was reportedly lost sometime between the wedding ceremony and the official photographs being taken, leaving the future queen empty-handed.
The mystery of the disappearing flowers has never been solved, but it is one that has amused royal watchers for many decades.