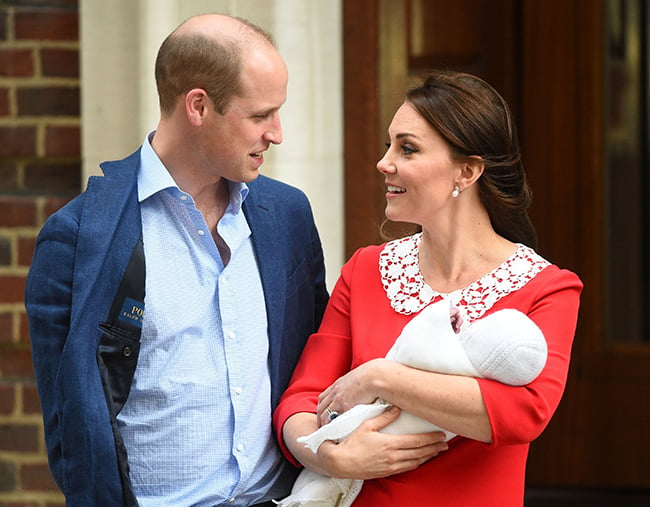 Birth is hard enough without the eyes of the entire world on you.
But you'd be sorely mistaken if you thought that as a royal, welcoming a new human into the world was a private moment between you and your partner.
Instead, the birth of the Duchess of Cambridge and Prince William's third child  and second baby boy, who has just arrived, is a celebration for the entire Commonwealth. That's billions of people. Not to mention the rest of the globe wants in on the feel-good vibes.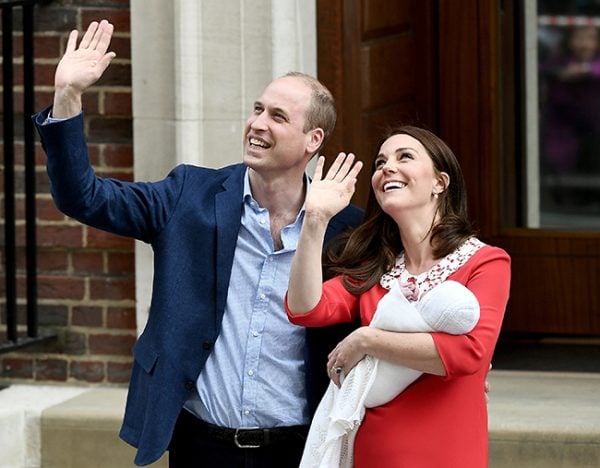 And, so, the royal family being the well-oiled machine that it has been for centuries, naturally has many rules and traditions that dictate precisely how this moment should unfold. Here are just a few of them:
The Queen must be the first to know.
Queen Elizabeth will get all the goss before any news is publicly announced. It's been previously reported that an encrypted phone is used to ensure there is no breach. These royals are high tech.
The town crier will announce the birth to the public.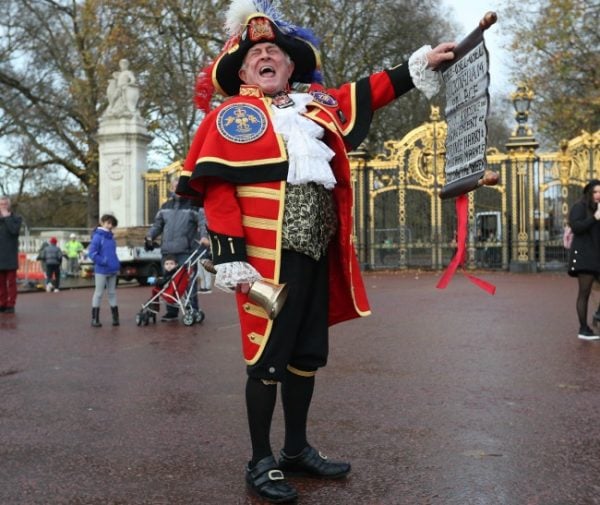 If it sounds like you're being yanked back to medieval times, that's because you... kind of are. Town criers were first employed centuries ago when most of the population couldn't read or write. And while our literacy rates have improved drastically since then, the royal family still has an "unofficial" town crier.
After the births of Prince George and Princess Charlotte, Tony Appleton carted himself, his fancy uniform and his powerful lungs to the streets of London to make the announcements.
Appleton calls himself an "independent town crier" because it's a historic tradition he is passionate about continuing. Good on him.
An easel will be erected outside Buckingham Palace.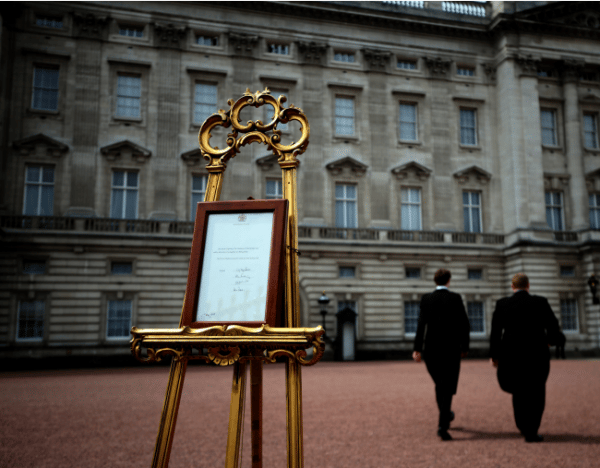 OK so this is how the royal family really prefers to make their announcement: by placing a golden easel in front of Buckingham Palace displaying the news. (Just quietly, we prefer the town crier idea.)
The BBC reports that only once this easel is up on display can the Duchess of Cambridge Kate Middleton and Prince William take to Kensington Palace's social media accounts to share the news.
Arriving with a bang.
Firing cannons is not exactly the homeliest way of celebrating the birth of a baby, but it's one of those royal traditions you can file under "this makes no sense but you do you, fam".
Basically, 41 rounds will be fired by the King's Troop Royal Horse Artillery in Green Park. 62 rounds of gunfire will also go off at the Tower of London.
Oh, and the union jack flags will flying on all government buildings.
The name won't be announced right away (DAMNIT).
Ohhhh this family is such a tease. If you haven't blocked out these traumatic periods of your life, you might remember we had to wait about two days before learning the names of Prince George and Princess Charlotte.
Hang in there, people. We can get through this together.
And, when you think about it, the delay kind of makes sense considering just how many names they have to choose. For example, Prince George is George Alexander Louis, while Princess Charlotte is Charlotte Elizabeth Diana.
Up until recently, home births were the rule, not the exception.
Home births were the preferred method for the royal family until Princess Diana well and truly bucked the tradition. All of the Queen's babies were born in familiar home quarters. In fact, Prince William was the first future king to be born in a hospital.
Since then, he and his wife the Duchess of Cambridge have opted for hospital births.
The royal baby will wear the same christening gown as every other royal baby.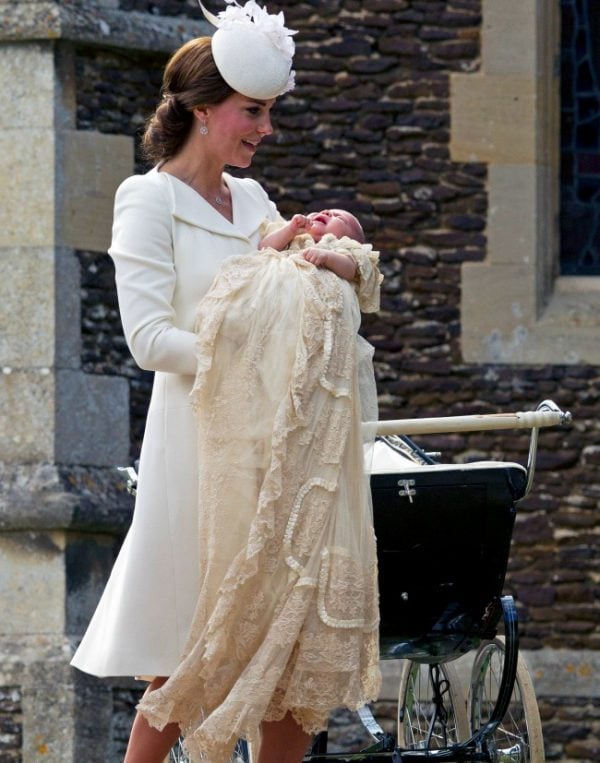 The christening robe worn by Kate Middleton and Prince William's third baby will be the exact replica of one first worn in 1841 by Queen Victoria's eldest daughter. Yes, for 177 years, every royal baby has donned this lacey, satin-y gown. Cute.
Enter the godparent bonanza.
Choosing two godparents can be hard enough for Christian parents. Now... try tripling that. Because royal babies are usually given about a half-dozen of them.
Prince George has seven godparents and Princess Charlotte has five.
Phwoar, aren't you glad you're not a royal?