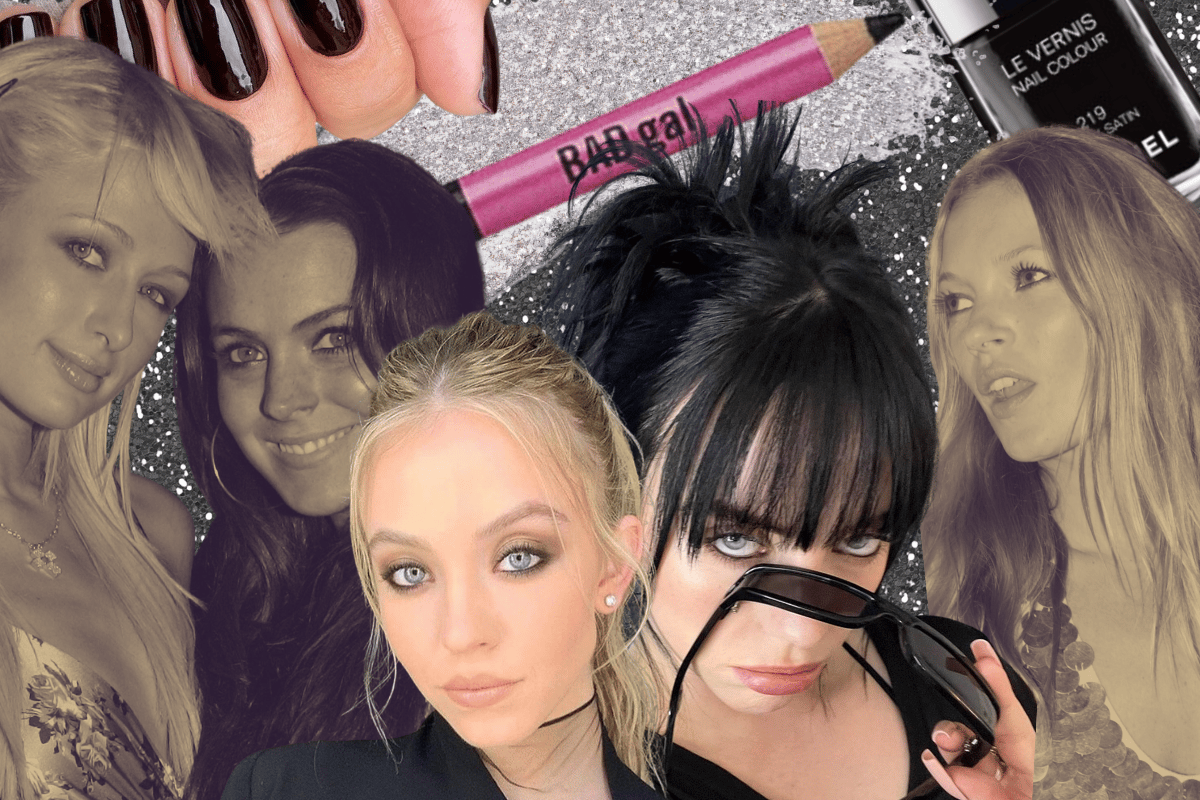 Slicked back hair. Glowing skin. Minimal makeup. Lightweight mascara. Tinted lips. Minimalist everything.
Over the last few years, the 'clean look' has been quietly (loudly) taking over the beauty space. That 'effortless' (lol), 'no makeup' makeup look that put the spotlight on embracing your natural features.
Watch: Wanna learn how to do a smokey eye? Makeup Artist Natalie Wright teaches us her techniques for a smokey eye with a twist... there's no black eyeshadow in sight. Post continues below.
Thousands of beauty tutorials that've racked up millions upon millions of views dominate the hashtag #cleanlook on TikTok, each showing users how to achieve the off-duty model look championed by celebrities like Kendall Jenner, Hailey Bieber and Bella Hadid.
This kind of stuff:
But there's change in the air. And we're not mad about it.
Because it seems people are revolting against the 'clean' aesthetic. They're growing tired of this unattainable flawless standard of having perfect skin and perfect hair made possible by a simple swipe of hair gel, mascara and lip gloss. 
Enter the newest vibe shift: The 'Party girl aesthetic' - a succession that couldn't be more opposite.
With lockdowns and the pandemic feeling like a distant memory, and people re-emerging into 'normal' life (friends! parties! Bars! CLUBS! Remember clubs?), there's been a resurgence of a less rigid approach to beauty.
We're not freaking out, you're freaking out! Okay, we're all freaking out.
Here's the viral TikTok from the Digital Fairy that set it all off:
Interesting, right?
We're talking grungy eye makeup, heavy liner, smudgy 'morning after' makeup, messy hair - pretty much all the beauty trends that solidified the early 2000s.
You can see it right now, can't you? The nostalgia is REAL. 
Think 'It' girls that ruled the party scene - Paris Hilton, Lindsay Lohan, Kate Moss, Nicole Richie.