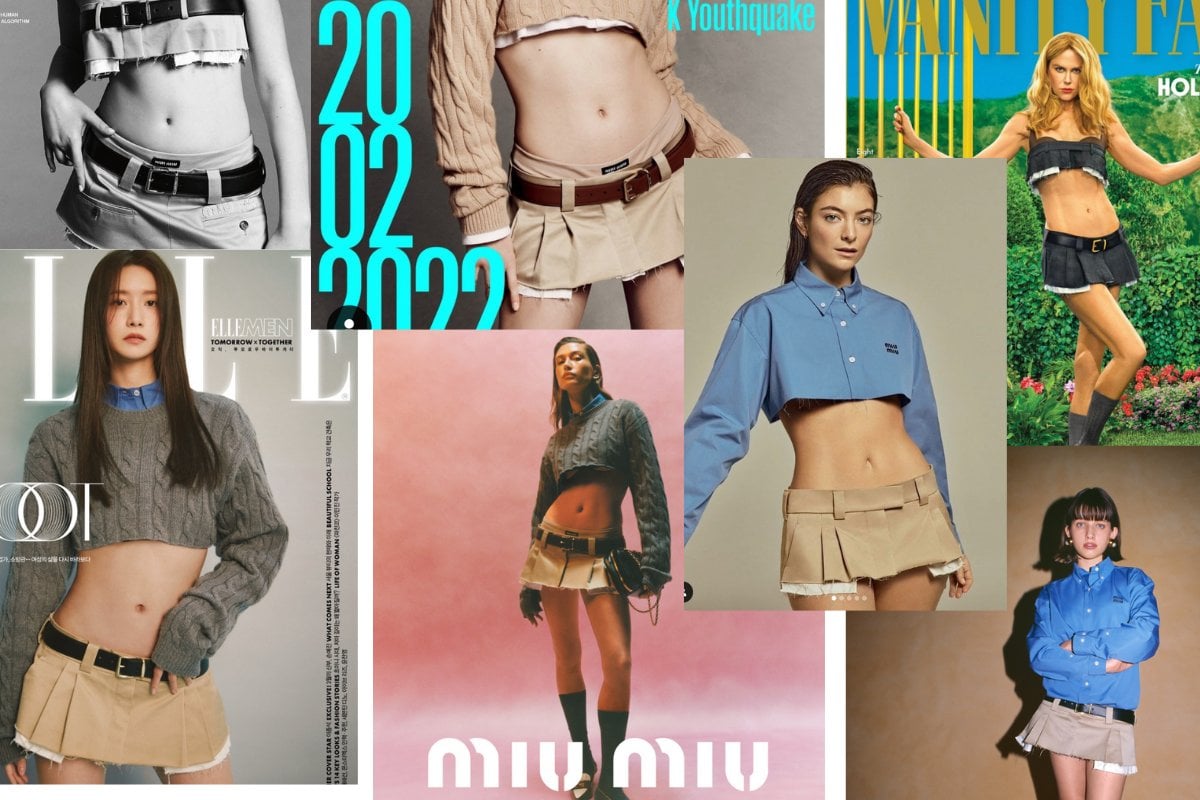 I knew it the moment it came down the runway.
It was a skirt, presented as part of the spring-summer 2022 collection for Italian label Miu Miu. As the "little sister" brand to fashion heavyweight Prada, Miu Miu attracts It-girls like moths to a flame.
The skirt - shorter than short; butt-cheek-grazing really - made several appearances, styled with cropped sweaters, brogues and socks, and other high fashion schoolgirl-inspired looks.
It signalled the return of the micro-mini, the kind we haven't seen since Supré and Christina Aguilera in the early 2000s.
But on a catwalk in 2021, the silhouette looked new. Newsworthy.
And since then, The Skirt has been everywhere. Most notably worn by Nicole Kidman on the cover of Vanity Fair, but also on countless other magazine covers from Vogue to Elle to i-D.
It has been seen in fashion shoots featuring Emily Ratajkowski, Lorde, Naomi Campbell, Zendaya, Emma Corrin, South Korean megastar Yoona Lim and the 14-year-old daughter of Milla Jovovich, Ever Anderson. Hailey Bieber wears it in an ad campaign for Miu Miu.