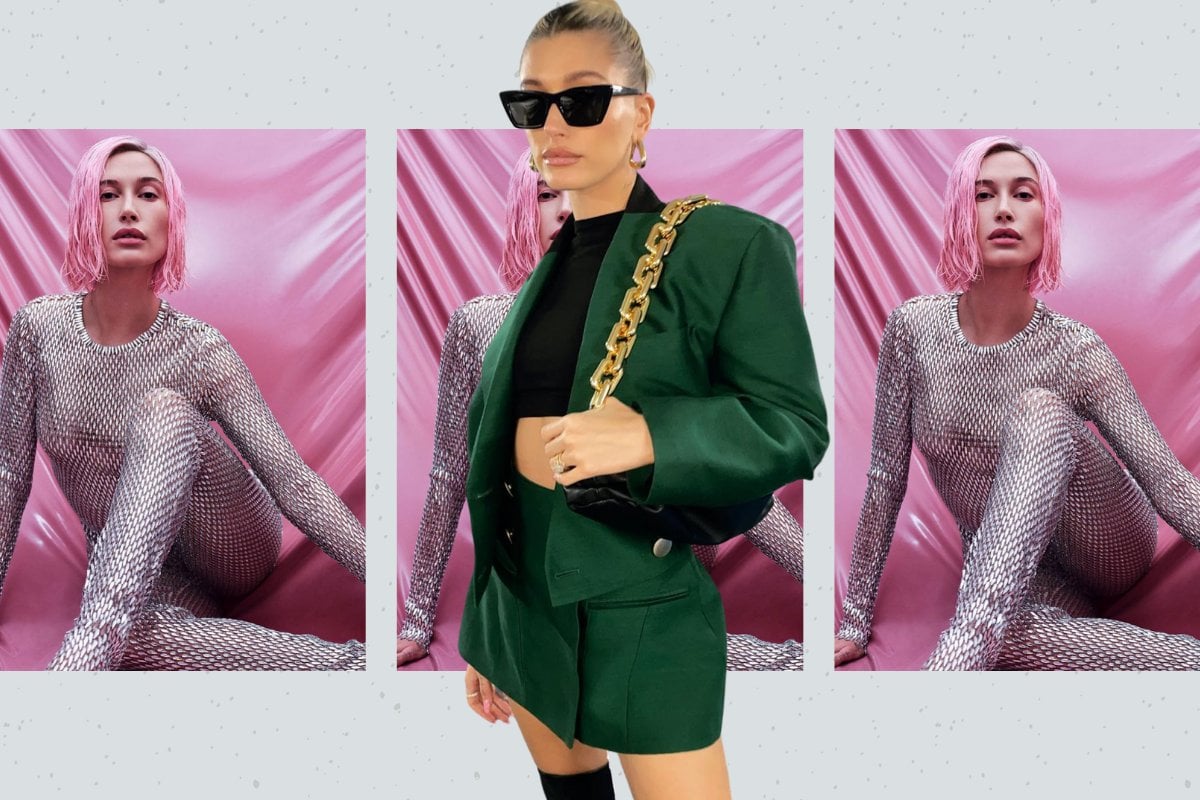 It is a truth universally acknowledged that girls who love fashion love Hailey Bieber.
The California-based model and wife of Justin Bieber has become one of Gen Z's most copied and coveted style icons, with a look that is at once completely approachable and entirely unpredictable.
It's this elusive formula that keeps people like me refreshing fan pages on Instagram devoted to her outfits, and excited to catch a rare glimpse of her on a red carpet with her husband, like at the recent Grammy Awards. 
Although Justin's comically oversized suit, pink beanie and Balenciaga Crocs stole focus, Hailey's quiet cool-girl glamour held its own. 
And that's the thing about Hailey - she's not the star. And she seems content with that. Which is something we're not used to, in an attention economy where everyone wants to pull the spotlight. It only makes her all the more intriguing. 
So what is it about Hailey?
It could be a few things.
Side note: Listen to this episode of our fashion podcast, What Are You Wearing?, to hear what happened when I tried to dress like Hailey Bieber on a budget. Post continues below. 
The child of actor-director Stephen Baldwin and Brazilian Kennya Baldwin, the 25-year-old is famously close friends with Kendall Jenner and Bella and Gigi Hadid, who all grew up in similar circumstances as the daughters of Hollywood heavyweights. The public's fascination, of course, is a side effect of their family names.