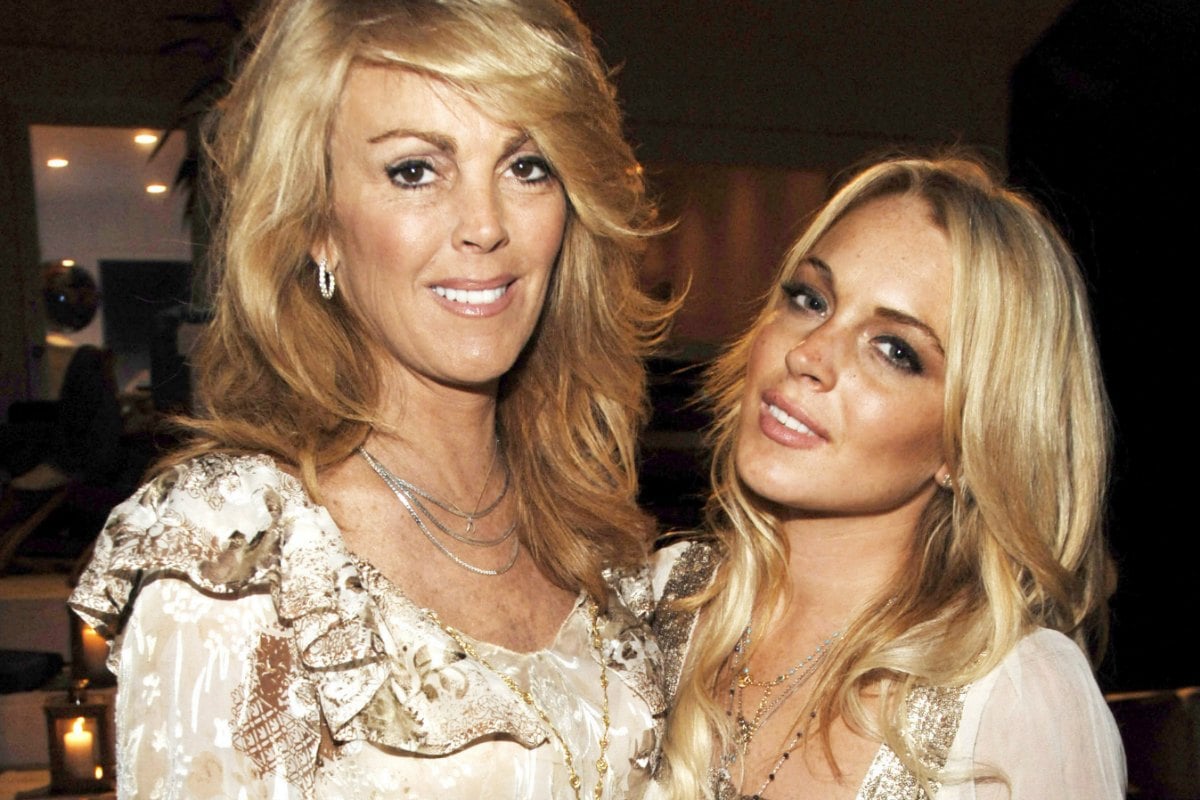 Former child star Lindsay Lohan is currently on Australian screens as a host of The Masked Singer Australia; which means she's on the other side of the world from her family – mum Dina, dad Mike, sister Aliana, and brothers Dakota and Mike Jnr.
Over the last decade, the Mean Girls star has had a much-reported rocky relationship with her family, especially her parents. Here's a look at back Lindsay's family – and the headlines they've made over the years.
Dina Lohan
Just two weeks ago, Lindsay, 33, posted a throwback photo of her mum from a couple of decades ago, with the caption, #bestmomever.
But Dina and Lindsay's relationship hasn't always been that sweet.
Dina, 57, a former singer and dancer, has been divorced from Lindsay's father, since 2007. They had been married since 1985, separated briefly in 1988, and share Lindsay, Michael Jnr, Aliana, and Dakota.
In October 2012, a verbal argument between Dina and Lindsay at their Long Island home necessitated a 911 emergency services call. Police attended, but no arrests were made.
Lindsay has spoken publicly about sometimes needing to parent her mother, and being put in the middle of her parents' marriage breakdown, whilst dealing with her own substance abuse issues. But she also told Vanity Fair in 2010, "My mom's [sic] amazing".