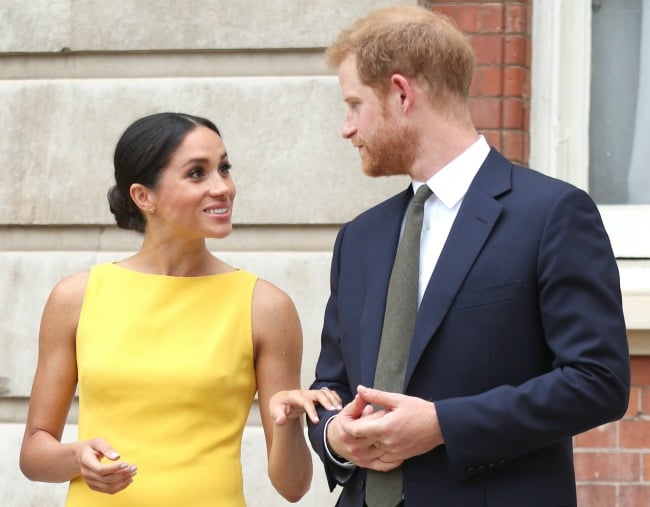 1. How Meghan Markle and Prince Harry broke royal protocol during their most recent public appearance.
When Meghan Markle married Prince Harry, she adopted a whole lot of royal rules.
From learning how and when to curtsy to even how to sit correctly, there's a lot to get used to.
But there's one unwritten royal rule the Duke and Duchess of Sussex can't stop breaking – holding hands.
Holding hands and other public displays of affection are just not the done thing in the royal family, especially considering the Queen is almost never seen holding hands with her husband, Prince Phillip.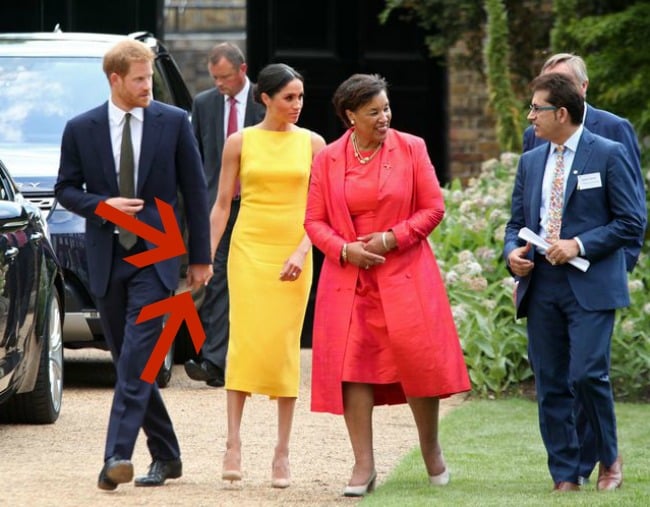 At an event on Thursday, the couple broke protocol affectionately holding hands at Marlborough House in London.
On the day, the Duchess wore a bright yellow midi dress designed by the American designer to Lady Gaga, Brandon Maxwell.
2. Two celebrities got married this weekend. Their dresses couldn't be more different.
Felicity Jones and Ashley Greene both got married this weekend – but their big days couldn't be more different.
Twilight actress Ashley Greene married Australian TV personality Paul Khoury in a beachside Californian wedding on Friday, attended by the likes of Liam Hemsworth (Khoury's best bud), Zac Efron and Ashley's Twilight co-star Robert Pattison.
The 31-year-old bride wore a stunning sheer lace back-bearing dress for the ceremony, designed by Katie May.
On the other hand, Oscar nominee Felicity Jones had a wedding elegant enough to rival Meghan and Harry's royal wedding.
The Rogue One: A Star Wars Story actress married her director boyfriend Charle Guard at an actual castle in Gloucestershire, England, alongside celeb guests including her Theory of Everything co-star Eddie Redmayne and Tom Hanks.
The 34-year-old Brit wore a custom-made long-sleeve gown complete with bone corset detailing, which gave off vintage vibes. Vanity Fair has shared exclusive images from the day. 
For more dreamy celebrity weddings, checked out Mamamia's Hitched weddings hub.
Want to hear to more? Subscribe to Hitched.
3. The Queen's latest outfit is the most bizarre thing we've ever seen her wear - and we love it.

Let's start by saying Queen Elizabeth II always looks like a boss.
Lime green coat with a purple hat? Rocks it. Canary yellow skirt suit? Looks flawless. Official Queen outfit dripping in hundreds of million of dollars worth of diamonds? Just something casual she threw together.
But Her Majesty's latest ensemble might be the most extra of all.
Attending the Order of the Thistle Service at St Giles' Cathedral in Edinburgh this week, the 92-year-old wore the most bizarre thing we've ever seen her wear and damn she looked good.
The outfit consisted of:
A three-quarter sleeve, floor length white dress, an extra long velvet emerald green cape with oversized ribbons and medals (which came with its own footman), a felt hat with a ginormous white feather pocking out the top, white gloves, a chic metallic handbag, silver pointed shoes and an expensive-looking bejewelled neck piece.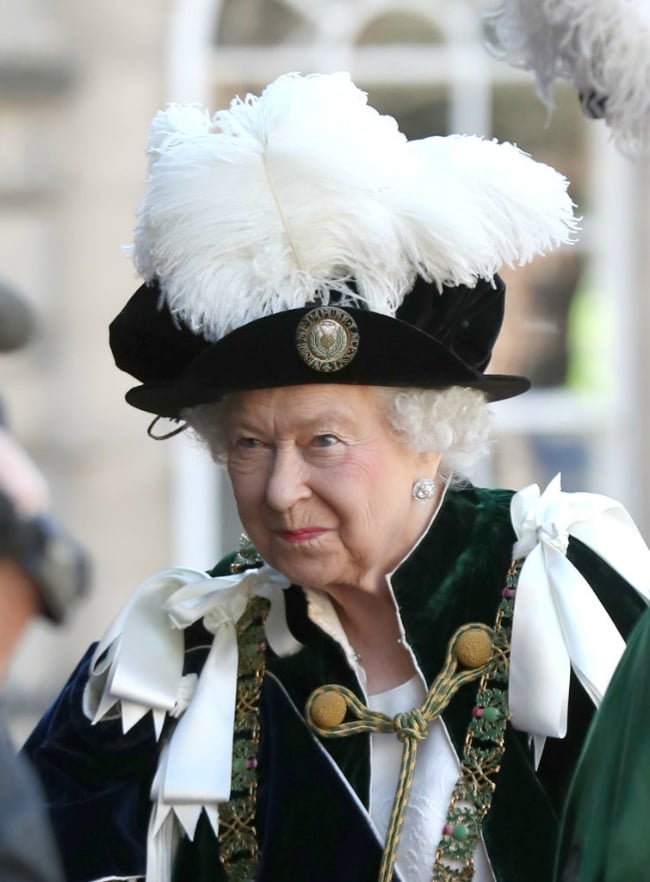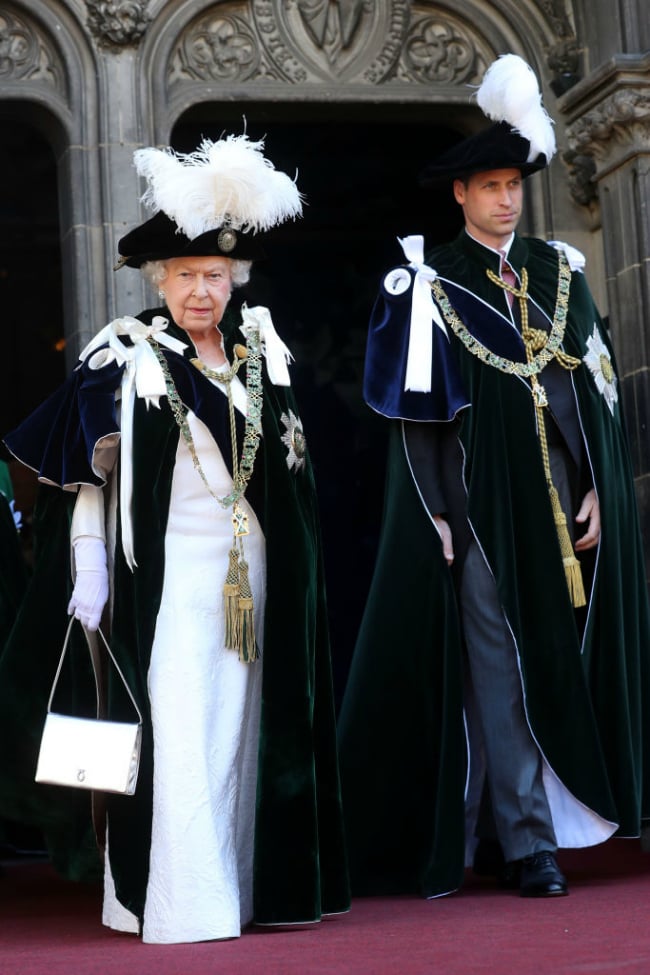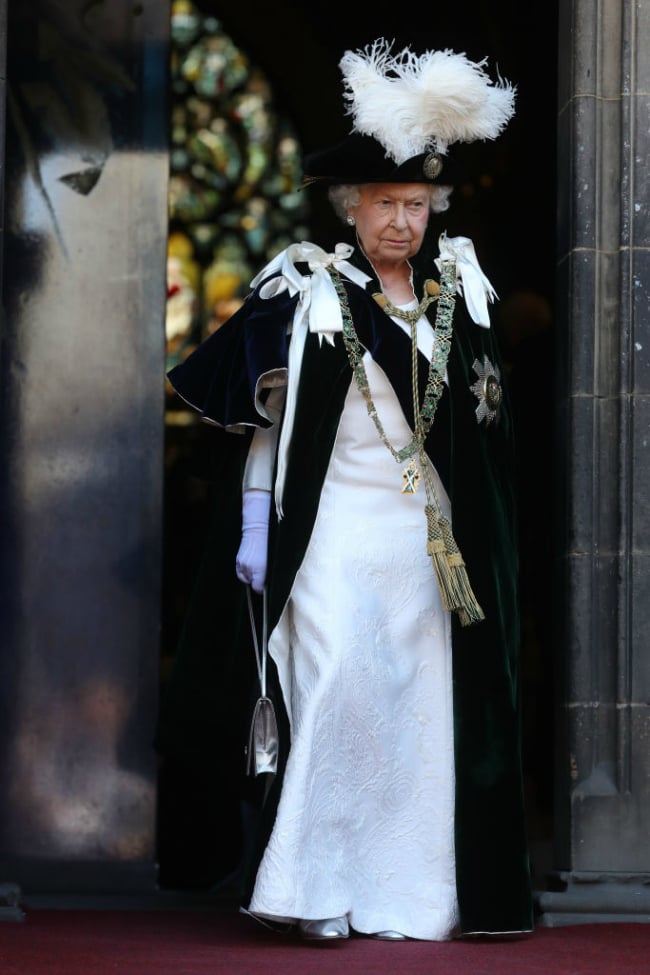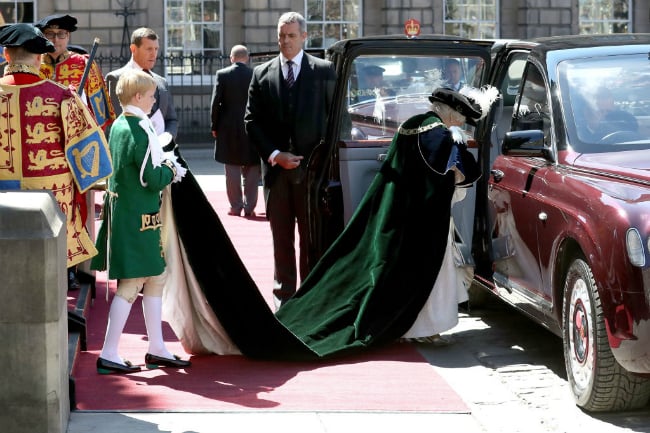 The only thing better than her outfit might just be seeing The Duke of Edinburgh Prince William in a matching one.
Bet Prince George got a good laugh out of that.
4. Kim Kardashian details the major way her life has changed after the 2016 Paris robbery.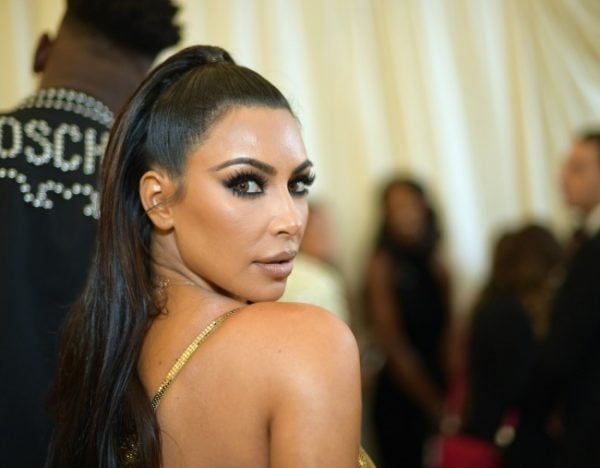 Kim Kardashian has opened up about the ways her life has changed following her horrific robbery in Paris in 2016. The 37-year-old wrote for Wealthsimple that she has a team of security "on every edge" of her property, even though she already lives in a gated community.
"It's just what I have to do to make me feel safe or make me able to sleep at night. And I think that had to happen after what happened in Paris," she said.
The entrepreneur also wrote that she has changed many of her celebrity habits, like sharing her location.
"I never say my whereabouts. And if I do, I make sure there is tons of security outside. I will do something, save it, and then post it when I leave," she explained.
"I think I really attribute that experience that I had in Paris to helping me shut down and completely not worry about the digital world and live in the moment and at home and with my kids and my family and my husband," she continued.
The reality TV star was in the French capital attending Fashion Week with her mother and sisters in 2016 when five masked intruders burst into their luxury hotel, detained the concierge, then bound her, gagged her and stole up to $14 million worth of mobile phones and jewellery.
5. Why Zac Efron is facing severe backlash for his latest Instagram post.
As far as Hollywood celebrities go, Zac Efron is fairly uncontroversial.
But in an Instagram post shared yesterday with the caption "just for fun", he started quite a heated debate among his fans.
The dramatic hair transformation is a long way from Zac's signature slicked-back hairdo and commenters were quick to share their thoughts.
"Looking good! I can't believe people are so dramatic. Don't listen to the haters," one commenter wrote.
"I'm literally pregnant after looking at this," wrote another fan.
But while some fans loved Zac's new look, others loathed it, deeming it cultural appropriation.