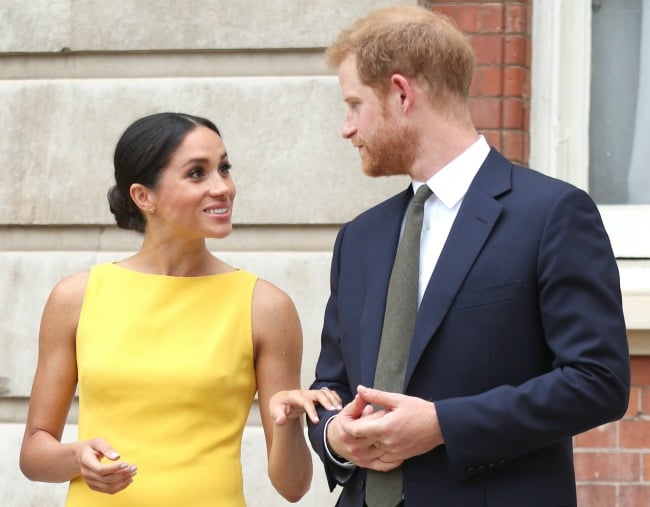 1. How Meghan Markle and Prince Harry broke royal protocol during their most recent public appearance.
When Meghan Markle married Prince Harry, she adopted a whole lot of royal rules.
From learning how and when to curtsy to even how to sit correctly, there's a lot to get used to.
But there's one unwritten royal rule the Duke and Duchess of Sussex can't stop breaking – holding hands.
Holding hands and other public displays of affection are just not the done thing in the royal family, especially considering the Queen is almost never seen holding hands with her husband, Prince Phillip.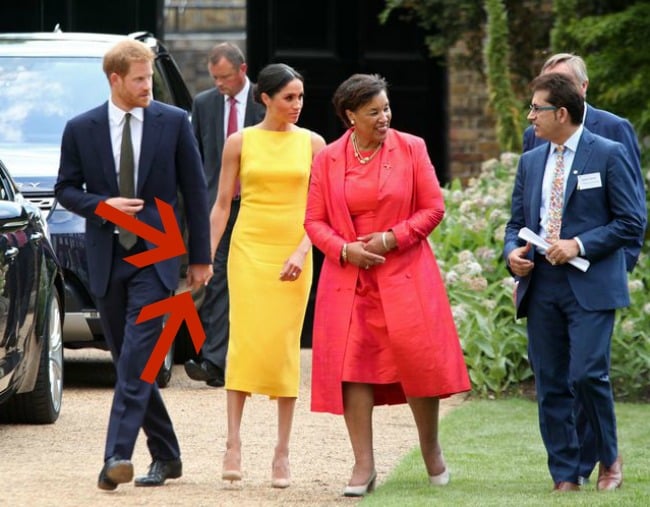 At an event on Thursday, the couple broke protocol affectionately holding hands at Marlborough House in London.