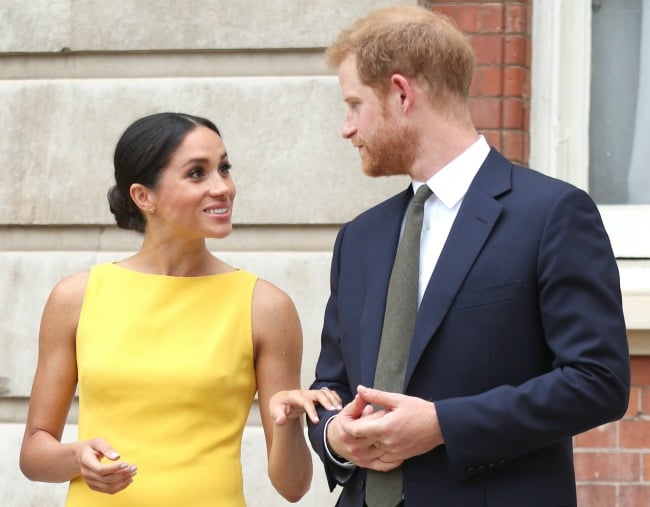 1. How Meghan Markle and Prince Harry broke royal protocol during their most recent public appearance.
When Meghan Markle married Prince Harry, she adopted a whole lot of royal rules.
From learning how and when to curtsy to even how to sit correctly, there's a lot to get used to.
But there's one unwritten royal rule the Duke and Duchess of Sussex can't stop breaking – holding hands.
Holding hands and other public displays of affection are just not the done thing in the royal family, especially considering the Queen is almost never seen holding hands with her husband, Prince Phillip.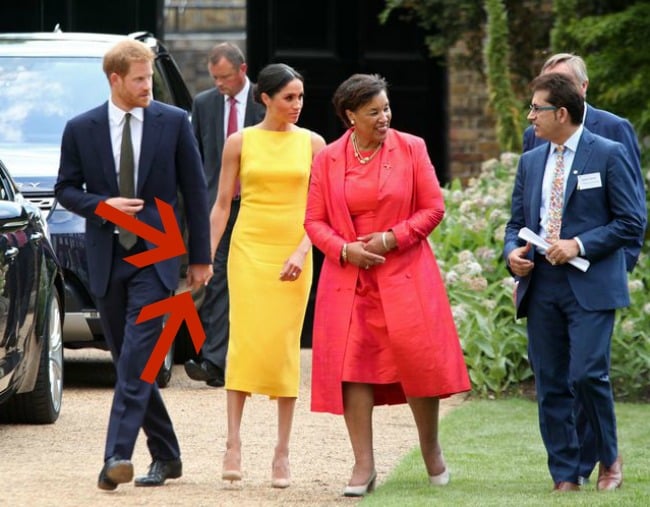 At an event on Thursday, the couple broke protocol affectionately holding hands at Marlborough House in London.
On the day, the Duchess wore a bright yellow midi dress designed by the American designer to Lady Gaga, Brandon Maxwell.
2. Two celebrities got married this weekend. Their dresses couldn't be more different.
Felicity Jones and Ashley Greene both got married this weekend – but their big days couldn't be more different.
Twilight actress Ashley Greene married Australian TV personality Paul Khoury in a beachside Californian wedding on Friday, attended by the likes of Liam Hemsworth (Khoury's best bud), Zac Efron and Ashley's Twilight co-star Robert Pattison.
The 31-year-old bride wore a stunning sheer lace back-bearing dress for the ceremony, designed by Katie May.