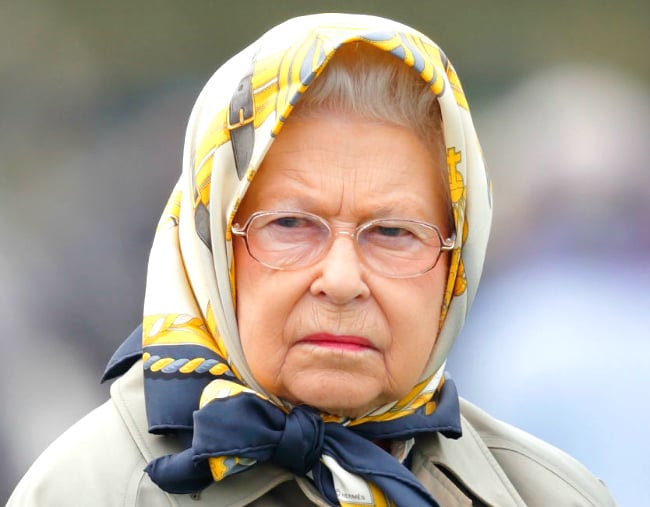 There are some things in this universe humankind were never meant to know about.
We're certain one of them was meant to be the Queen's sex life.
Now, thanks to a new book released this week, we've crossed over into a place where we're imagining Liz and Phil in missionary and there's no going back.
The Queen's Marriage claims to pull back the curtain on the intimate details of Queen Elizabeth II and The Duke of Edinburgh Prince Philip's coital activities, shedding light on the topic of the royals' sexual appetites that probably could've stayed in the dark, The Sun reports.
*Shudder*
The author, Lady Colin Campbell (nee Georgia Ziadie), is somewhat of a royal reject. The 68-year-old biographer has no direct relation to any of the royals, but joined Britain's aristocracy after marrying Lord Colin Ivar Campbell, son of the Duke of Argyll Ian Campbell.
They married after knowing one another for five days, before divorcing 14 months later. The Jamaican-born, former I'm A Celebrity… Get Me Out Of Here UK contestant is best known for her royal biographies about the late-Princess Diana.
Now, back to the highly credible claims her book makes about The Queen and Prince Philip's marriage. Backed up by 'a variety of sources', of course. Let's go through them, shall we?
To be honest, we'd much rather think about The Queen's relationship with her Corgis. Post continues after video.
According the The Sun, Lady Campbell's The Queen's Marriage says:
"The servants were full of talk about how patently [The Queen] Lilibet enjoyed her introduction to the pleasures of the flesh [on their wedding night in 1947]."
"Philip confided in his brother-who-never-was, David Milford Haven, that Lilibet had a very healthy appetite sexually."
"He also let slip to his other Mountbatten cousin, Patricia, that Lilibet had the most beautiful skin all over."
"There has never been any doubt that they had a torrid time between the sheets. It started in her marriage and continued throughout, and there was never any secret about it.
"Philip himself said she was a goer."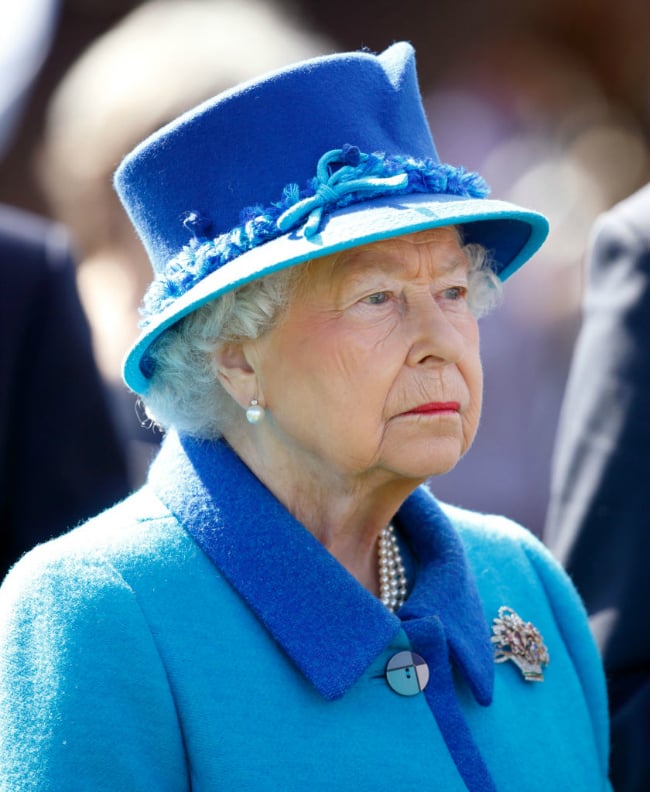 The book also goes into 'details' of Prince Philip's alleged affairs and flirtations, the fallout from The Queen prohibiting her sister Princess Maragret from marrying divorcee Peter Townsend, and how Elizabeth turned Prince Charles into a "world-class moaner" with her coddling.
Royal commentators and insiders have come out in spades to defend their Queen, who they say is a good, God-loving women who shouldn't be tainted by salacious scandals.
"I don't see any need to discuss the Queen's love life and marriage. It's distasteful, unnecessary and tawdry," former BBC Royal Correspondent Jennie Bond has said of the book.
Her Majesty's former press secretary Dickie Arbiter also said, "I will not dignify anything Lady Colin Campbell writes or says with a comment."
Fellow royal author Judy Wade went as far as to say she'd "never seen Lady Colin Campbell with a member of the royal family," advising readers to "approach with caution."
Our own I'm A Celebrity reality star, Princess Diana's butler Paul Burrell, weighed in, telling The Mirror "anyone can make up these claims. You can only be a true, ­reliable witness to history if you are there. Lady Colin Campbell was none of those things."
The man has a point. Was Lady Campbell indeed hiding in the closest on Her Majesty's wedding night? Debatable.
Despite facing criticism, Lady Campbell insists she is telling the truth, and that the royal family has known "this book was coming out for a while".
Now, if you'll excuse us, we'd like to go back to not imagining The Queen doing the dirty.
Do you think these rumours about The Queen are true? How trustworthy are 'royal insiders'?