For everything Prince Harry, Meghan Markle and the Royal Wedding in one convenient place, visit our Royal Wedding hub.
When Meghan Markle marries Prince Harry next Saturday, she will officially be a member of the royal family.
And thus, be forced into a life of many rules… oh so many rules.
Some make sense, like the fact that royals must remain apolitical, but others are a lot more absurd, from rules on how they dress and eat, to how the royal family must walk and even what board games they are allowed to play.
Here are just some of the rules Meghan Markle will have to obey when she becomes a duchess.
Just see how many you break on a daily basis.
No more shellfish.
While lobster, oysters, prawns and crayfish might sound like a posh dish, members of the royal family are advised against consuming shellfish due to the high chance of contracting food poisoning.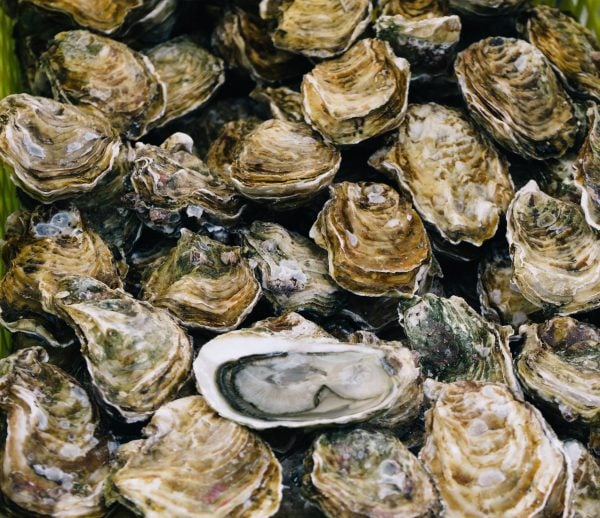 Because leaving a royal engagement to vomit into a toilet, you see, would not be seen as very regal.
According to the BBC, "rare meat, foreign water and any food that is too spicy or exotic," are also on the no-go list.
No Monopoly.
One of the weirder rules on the list, but it turns out when Prince Andrew was given a Monopoly board game during one of his royal visits, he was forced to decline.
"We're not allowed to play Monopoly at home. It gets too vicious," he said, as reported by The Telegraph UK.
So after Saturday, let it be known that it's strictly a life of Scrabble and chess for Markle.
Only demure clothing, please.
When it comes to dressing, royals have standards.
Not only must they dress prim and proper, without a hair out of place, dresses much always be kept to below the knee, with cleavage a definite no-no - in order to get around the rule, Princess Diana would hold her clutch to her chest when getting out of cars in order to avoid the royal faux pas.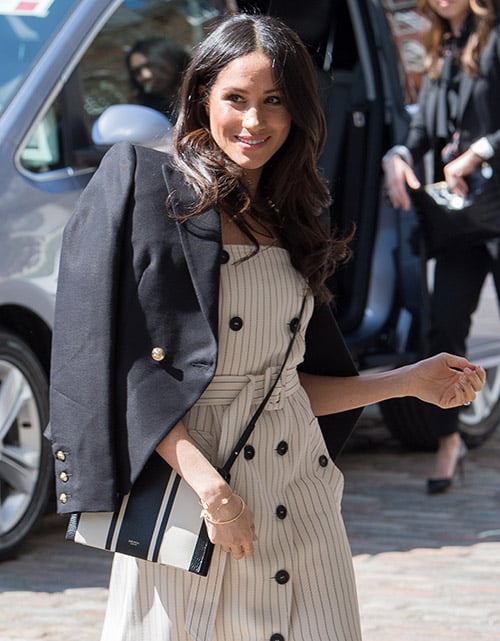 A rule which Markle has repeatedly broken, however, is the one which states that stockings must always be worn - which she didn't follow during her post-proposal photo call. This will probably change once she officially becomes a Duchess.
According to the Irish Independent, wedges are also not a welcome footwear choice - because the Queen doesn't like them.
No public displays of affection.
From holdings hands, to a kiss on the cheek, royals don't show PDA ever. Well, an exception is made for the balcony kiss - but Meghan and Harry have vetoed that one as well.
However, while royal etiquette expert Myka Meier told People that there is no official protocol that says you "can not show affection on official engagements," you never see Duchess Kate and Prince William hold hands.
According to body language expert, Robin Kermode, this might be a rule from the Queen.
"The queen rarely holds hands with her husband in public, and this seems to have set an unwritten precedent for the other royals," said Robin.
No social media, selfies or autographs
Despite previously owning a blog and being quite active on Instagram, Markle has since de-activated her channels. Following her engagement, her social media updates will probably be shared through the family's joint Instagram @kensingtonroyal.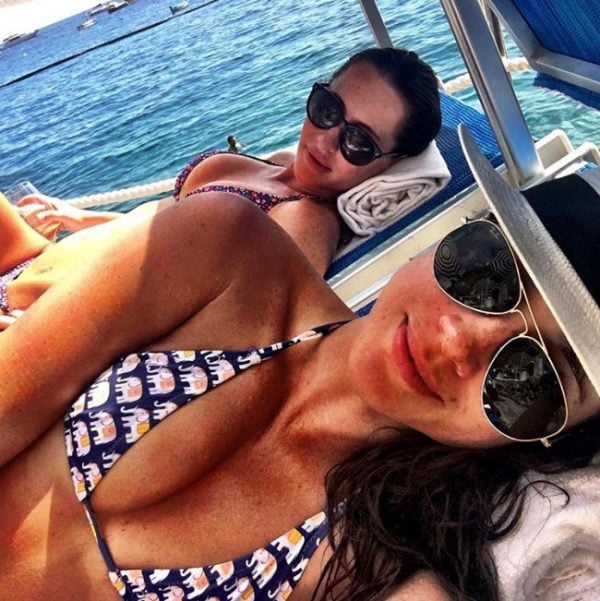 Selfies are also a no-go zone - although regularly broken, and autographs are reserved for special occasions only. Prince Charles notably broke the rule in 2010 when a victim of the Cornwell floods asked him for an autograph.
Meghan must always walk behind Prince William and Duchess Catherine.
It's a rule, that when in public for official occasions, the royal family must walk in order of who's next in line for the throne.
Therefore, Meghan and Harry must NEVER walk in front of the Will and Kate, who must walk behind Prince Charles and so on.
Even Prince Phillip is forced to walk a few steps behind his wife, Queen Elizabeth.
In the words of Beyonce... "let's get in formation."
Royals must always pack a spare black outfit when travelling.
This one is a little bit morbid but just in case there's a death of a world leader, or prominent figure, the royal family must always ensure they can be appropriately dressed for a state funeral or the like.
According to the ABC, this rule was instated after the death of King George VI - Queen Elizabeth's father. The then Princess Elizabeth and Prince Phillip were in Kenya and she was forced to wait inside the plane until a black dress was delivered to her.
It's also protocol that in the passing of a royal family member, family members must wear black during the prescribed mourning period.
No more acting or side projects either 
Although Meghan will surely be kept busy with a bevy of royal engagements once she becomes a duchess, she's declared that she'll no longer be affiliated with World Vision Canada or her work with the United Nations.
But when it comes to her acting, Markle doesn't feel like she's giving up anything.
"I don't see it as giving anything up; I just see it as a change," she told AOL Build. "It's a new chapter."