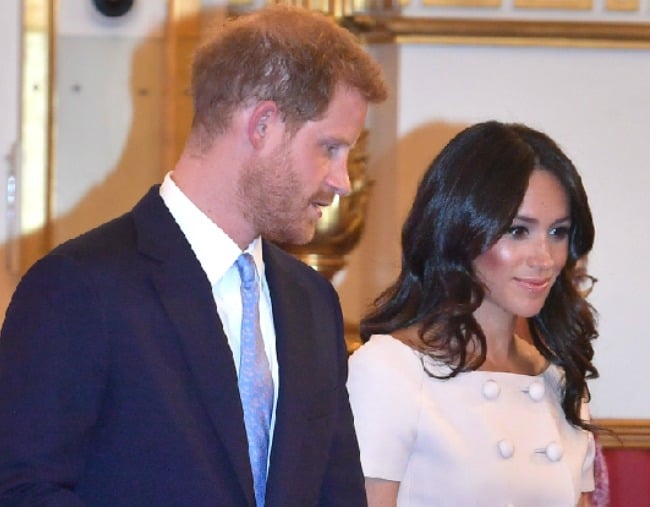 Well, this is a bit awkward.
The new Duke and Duchess of Sussex were attending the Young Leaders Reception at Buckingham Palace last week, when Meghan reached for Harry's hand.
Instead of grabbing his new wife's hand, Harry very obviously moved his hands away from her.
The whole hand-holding near miss was caught on film and published online via The Sun.
In the clip you can see the newlyweds slightly brush hands before Harry moves his hand away.
But while this may look like a bit of a snub from Harry, there's actually a very royal reason behind it.
You see, it's just not the done thing in the royal family.
"The Queen rarely holds hands with her husband in public and this seems to have set an unwritten precedent for the other royals," body language expert, Robin Kermode, recently told the Daily Mail.
The Duke and Duchess of Cambridge also never hold hands in public.
"It is very clear that William and Kate are emotionally close, however, they do not seem to feel the need to prove their love—particularly when on official state business," Kermode explained.
So this is probably just a case of Harry trying to uphold a little unwritten royal family rule.