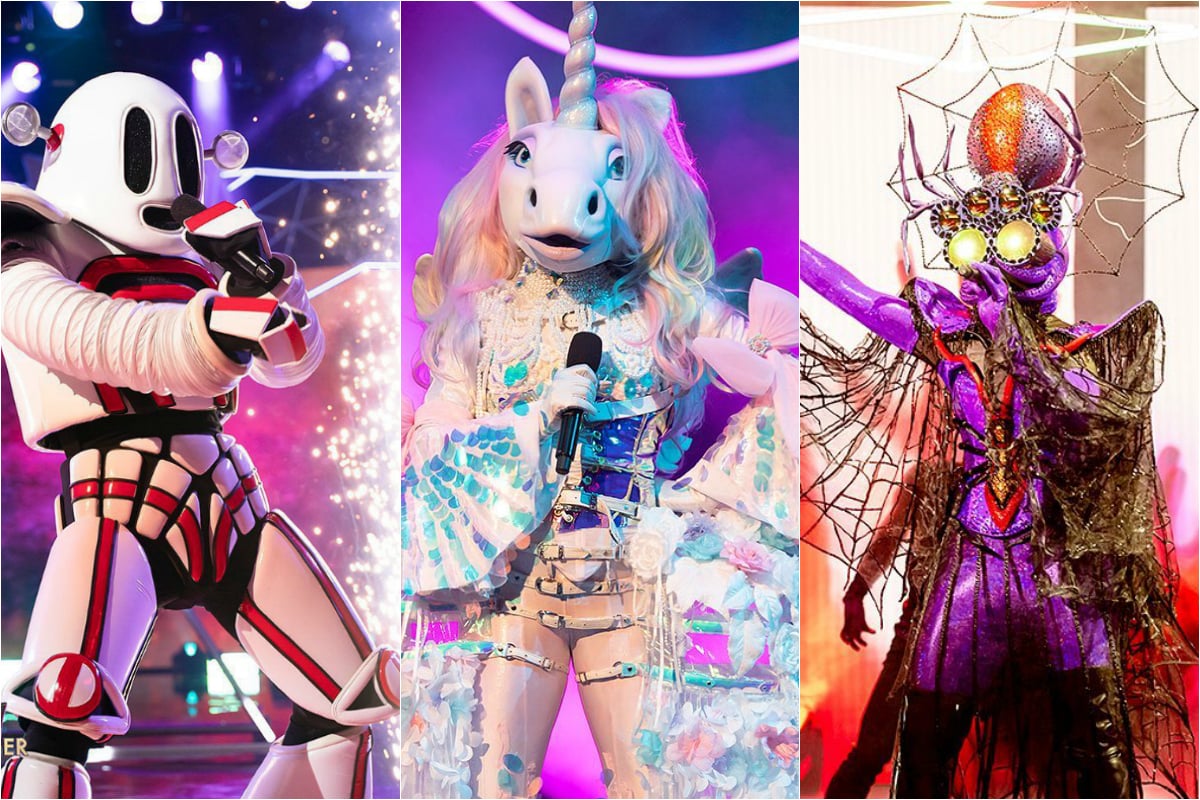 Australia is obsessed with The Masked Singer, and for good reason.
The musical mystery show combines all our favourite elements of reality TV: competitive B to D list celebrities, extravagant disguises and highly produced musical performances. Lindsay Lohan bantering with Dave Hughes is just an added cherry on top.
We're in finals week and we're still trying to guess the famous identities hidden beneath the masks – a challenge we have wholeheartedly accepted.
Using all the clues we've garnered from the show and social media, here's our very thorough and exhaustive investigation into who they might be.
Watch The Masked Singer's Octopus, who was none other than former Big Brother host, Gretel Kileen. Post continues below.
Monster – Gorgi Coghlan
Regular host of The Project, Gorgi Coghlan, has to be the woman inside Monster's costume.
Like her hot pink counterpart, Coughlan spends a lot of her time 'living in the shadows' on her farm on Ballarat, where she is regularly seen with her horses.
 

View this post on Instagram