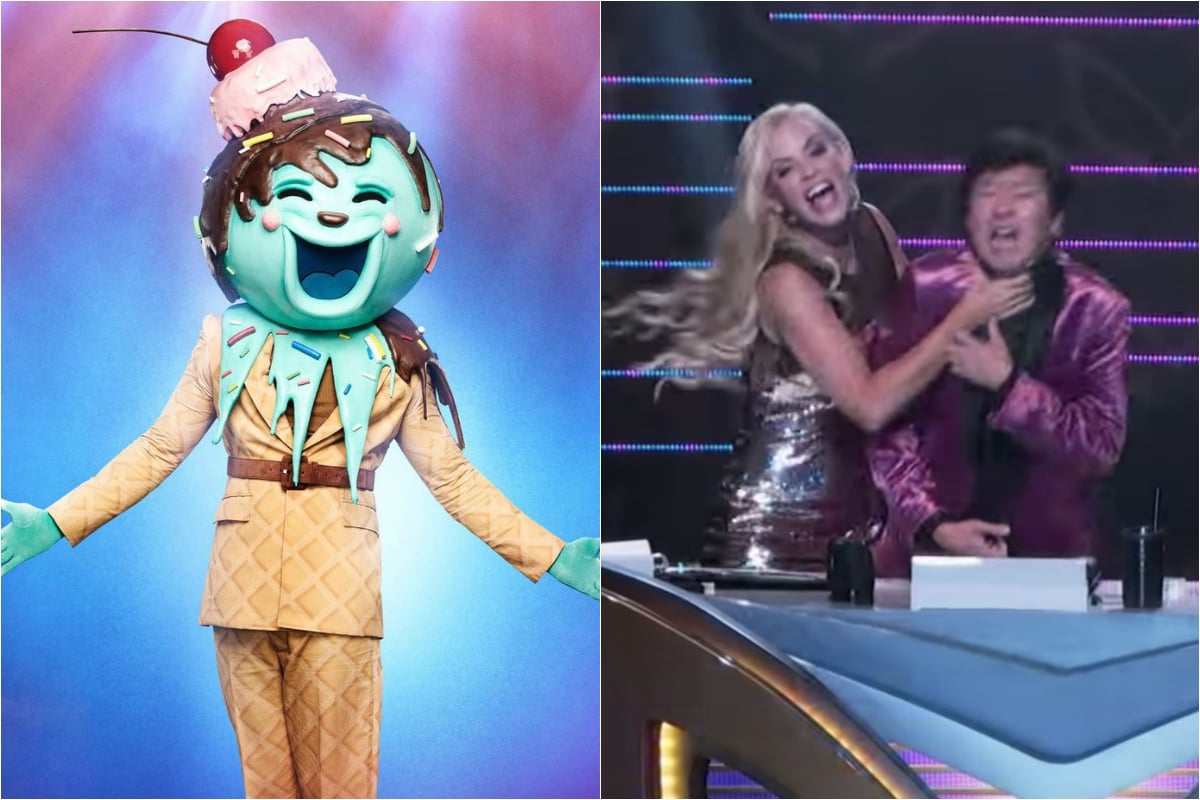 Remember that time Lindsay Lohan propounded that Latoya Jackson had flown half way around the world to dress as a spider and sing in front of Dave Hughes?
Yes, well. The Masked Singer has been full of surprises.
But the most astonishing part of the new Channel 10 singing show has been… just how good it is.
Whilst Australian audiences have marvelled at the bizarre singing competition, based on the South Korea format, we've had a look at the American version. And holy Osher Günsberg, it is even more wild.
Here are just four ways the US version is even more outlandish than the Australian version.
1. The costumes.
HA. And we thought a nine-foot-tall, eye-patch-wearing prawn was eccentric.
In America they have a "thingamajig", an ice cream man and a pineapple. Oh, and an egg. (They sound hungry.)
Other favourites include a skeleton and a very extravagant butterfly.