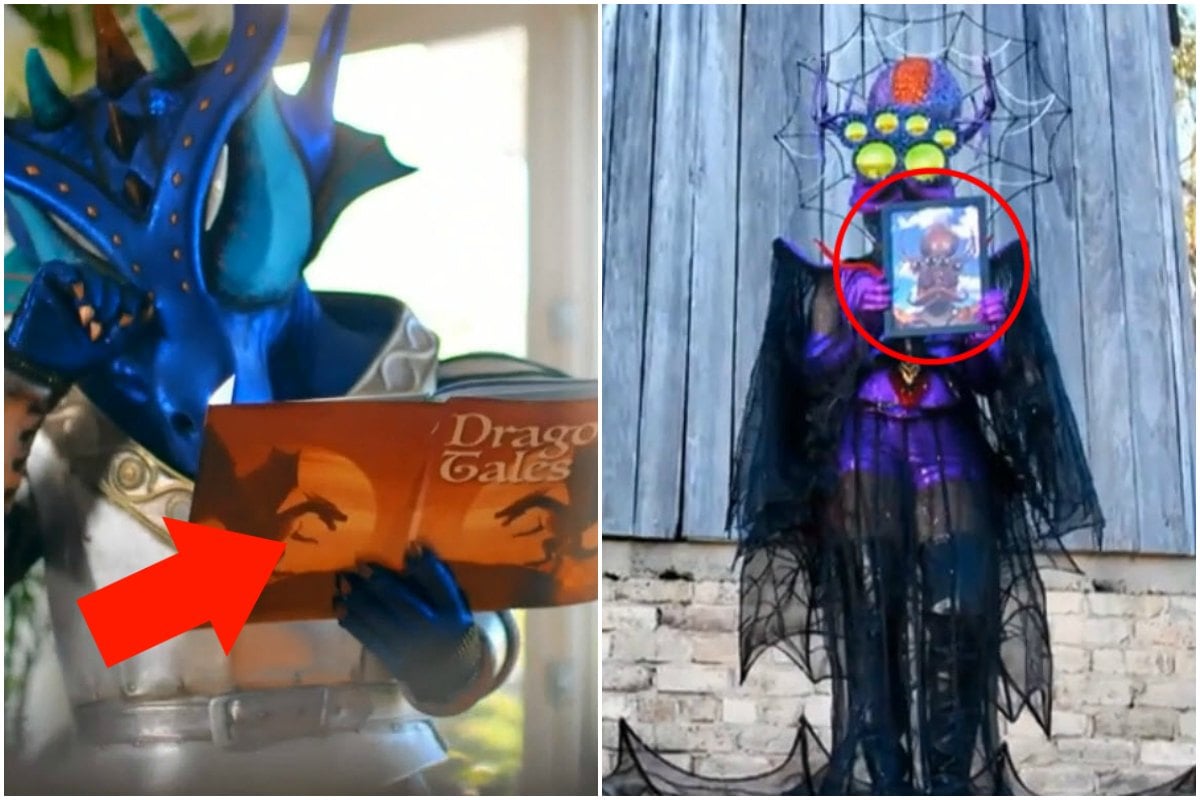 If you weren't watching The Masked Singer last night, then what were you doing with your life?
No, really.
The quirky, 'mystery singing' show has captured Aussie viewers, and we're calling it… this might be some of Osher's best work.
Last night we had to bid farewell to Parrot, who revealed himself as famed Australian cricketer, Brett Lee. Dave Hughes and Dannii Minogue had the closest guess, opting for fellow cricketer Shane Warne, while their fellow judges guesses were more off-kilter, listing names like Nick Cummins, AKA the Honey Badger, and former professional surfer and model, Kelly Slater.
Watch Brett Lee sing the Aussie pub classic, 'What's My Scene' by Hoodoo Gurus. Post continues below.
With Parrot's identity unmasked, that still leaves five other mystery singers from last night's round – Dragon, Monster, Spider, Rhino and Lion, and we've rounded up all the clues you might have missed from Tuesday night's episode.
Dragon
Height: 172cm
Strength: Power.
Song: 'Geronimo' by Sheppard
The first mask off the rank, Dragon is a self-confessed 'brute'. In Dragon's set of clues, they made several mentions of being older, stating that their "world is timeless and slowly changing".
Dragon also hinted at being a storyteller, adding they have the ability to 'roast' people with fire, and make people laugh, or cry, indicating they might be a journalist, comedian or TV or radio personality.