1. The compelling evidence that Troy and Carly from Married at First Sight are expecting a baby.
It's only been a few weeks since we said goodbye to Married at First Sight drama and hellloooo to Bachelor in Paradise and My Kitchen Rules drama.
But not content with staying off our radars, there's some compelling evidence MAFS couple Troy Delmege and Carly Bowyer are expecting a baby.
Here it is – NW magazine reports the couple were seen shopping at a baby boutique last week called Little Darcy in South Melbourne.
According to an 'onlooker', Troy was "running around the store pretty much shouting about how he can't wait to become a dad" and cradling Carly's stomach.
This information is quite intriguing. On the other hand, they could be trolling us.
Guess we'll find out in a couple of months.
2. The photo of Jasmine Yarbrough everyone is talking about.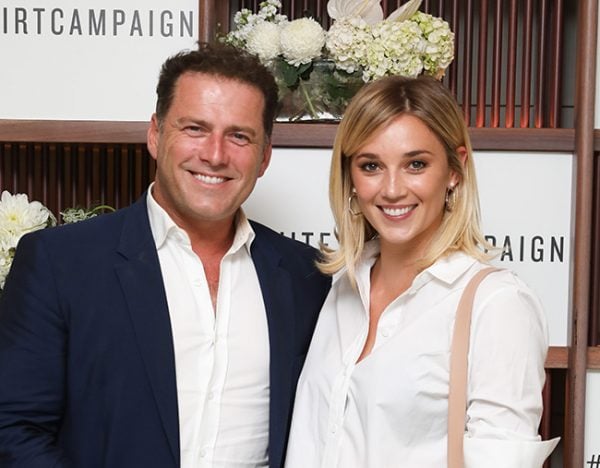 Karl Stefanovic and Jasmine Yarbrough's relationship has been subject to much controversy and speculation ever since their relationship became public in early 2017.
The latest rumour? That Yarbrough - the Sydney based shoe-designer - is pregnant, which would be Stefanovic's fourth child.
With absolutely no evidence to support such claim, on-lookers are basically looking for any hints whatsoever.
Today photos surfaced of Yarbrough at a lunch, where she smelt a glass of white wine but - crucially - did not actually drink the glass of suav blanc.
Uh-huh! She must be pregnant...
3. Oh goodness. Tiffiny Hall's mum is just as ripped as she is.