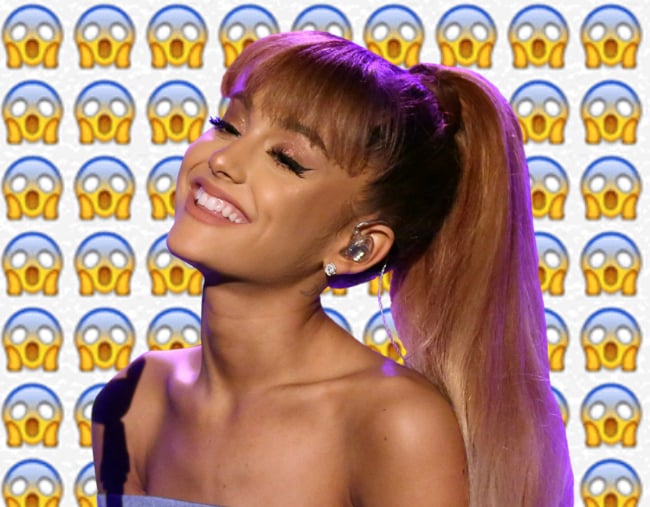 Ariana Grande's high ponytail is what one would call a 'signature look'.
It's height, length and volume are the stuff of legends.
Rarely seen without one perfectly plonked on the top of her head, the 24-year-old singer has been wearing a high ponytail – or a half-up high ponytail – for the last five years.
Maybe even longer. Some have suggested she came straight out of the womb with the sleek updo.