Ariana Grande's three-hour-long benefit concert in Manchester was unlike anything we've ever seen. It was a beautiful show of unity, love, support, and not least, incredible hair.
Taking to the stage on Sunday, Grande's trademark ultra-long ponytail was interrupted by three braids and a series of silver rings dotted throughout. Naturally, it left us wanting to know more, and how to recreate the look at home.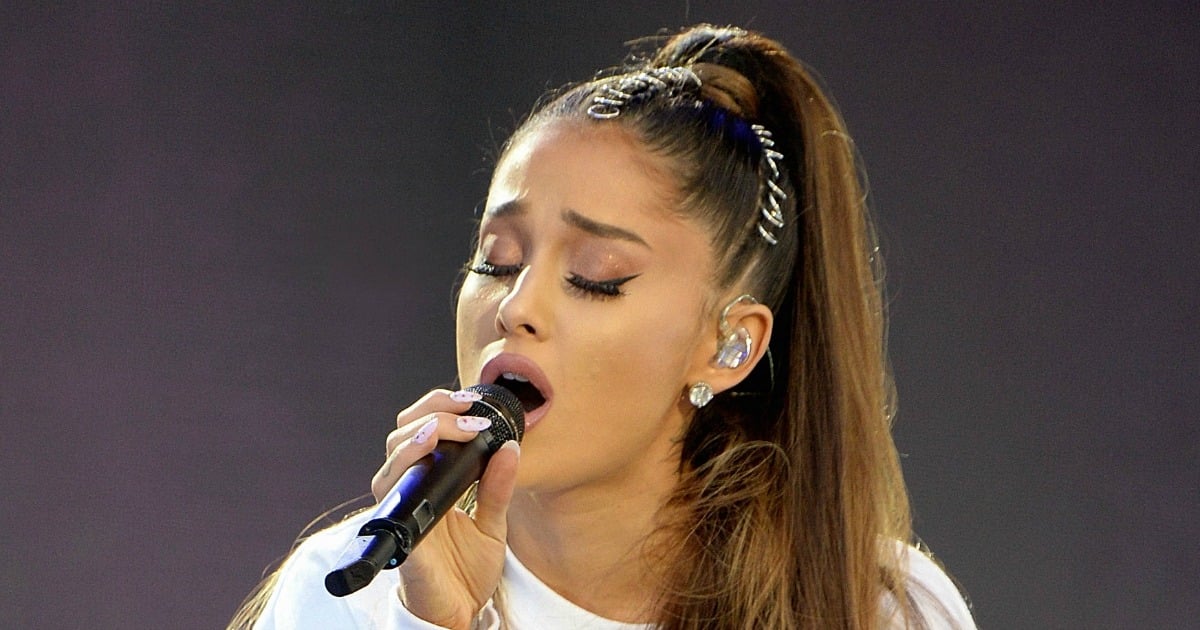 According to Melbourne-based hair stylist and style director at Joey Scandizzo Salon Hermiz Daniel (whose clients include Snezana Markoski, Rebecca Harding and Jodi Gordon), the process is relatively easy but, be warned, it does include pliers.
"To begin, you can start with either clean hair or hair that's a little bit dirty, but it just needs to be smooth and straight," Hermiz tells Mamamia.
Then section off the areas that you want to braid - Grande had three, but Hermiz says one in the middle, one to the side, or even the body of the ponytail itself are good alternatives - and plait the sectioned hair tight to the scalp, like a braid, and tie the rest of the hair into a ponytail.