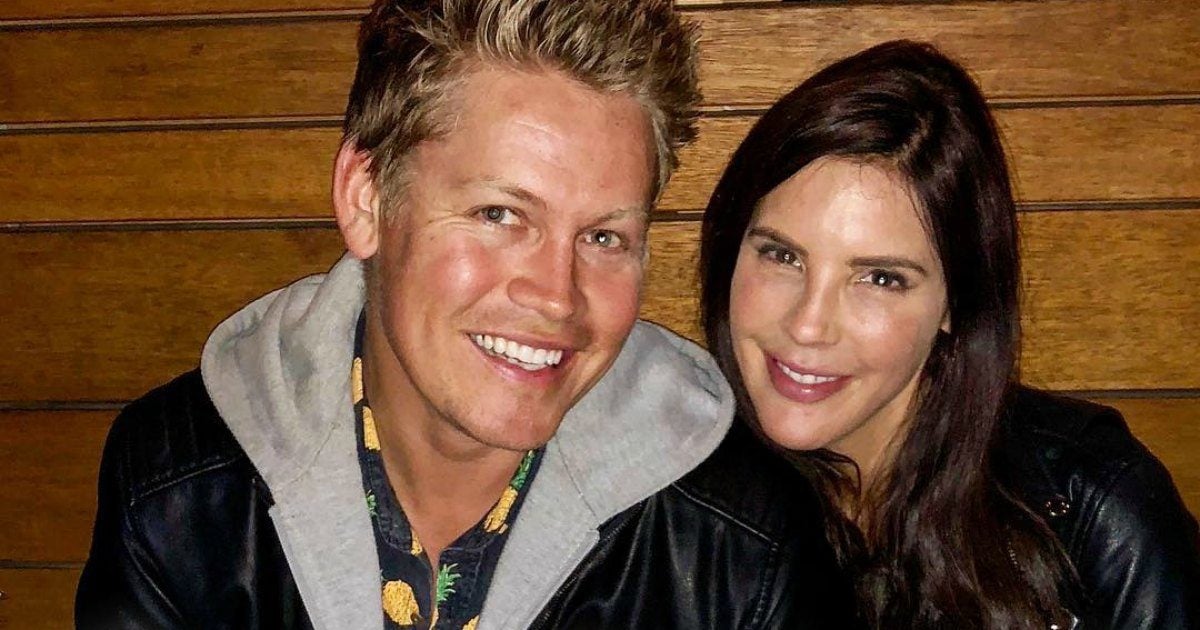 1. "I don't speak to Tracey." MAFS' Sean Thomsen is spilling all the tea about ex Tracey Jewel in his new memoir.
2018 Married at First Sight contestant Sean Thomsen has written a tell-all memoir about his time on the show. And we hate how excited we are for it.
Titled Married Lies: The Secrets Behind Reality TV, the book delves into his relationship with Tracey as well as his experience on the reality TV show.
Speaking to NW Magazine, the 35-year-old was brutally honest when offering his opinion on his former castmates. Not only did he say that Dean Wells was "just full of sh*t" and Nasser Sultan has "completely lost the plot" since filming, he also touched on his controversial relationship with now-ex, Tracey Jewel.
A quick memory refresher: Sean and Tracey were one of the two couples who switched partners, with the final reveal of their relationship causing many gobsmacked jaws. It was later revealed that Tracey ended their relationship in May 2018 after just six months of dating, however, it seems like Sean has very much moved on.
"I don't speak to Tracey – I've blocked her, I can't deal with her to be honest," he told NW.
"My life is so much more drama-free now without her."
If the interview is any indication of how 'candid' he plans on being in his book, then we are clearly in for a wild, wild ride.
Eeek.
In today's episode of The Spill, Kee and Laura discuss the latest in the Harry and Meghan drama, Gwenyth Paltrow's vagina-scented candle and interview Kristin Cavallari about Season 3 of Very Cavallari. Post continues below.
2. "I'm getting back on that bandwagon." The Bachelor's Laura Byrne opens up about her racy New Year's resolution.
It looks like it's going to be a very happy new year for The Bachelor's season five success story, Laura Byrne and Matty J.
Speaking on her Life Uncut podcast, Laura Byrne revealed her 2020 New Year's resolution: to have more sex with her husband.
"I'm getting back on that bandwagon," she said.
"The less of it you have, the less of it you need, but I know that when I do it, I will like it," she added.