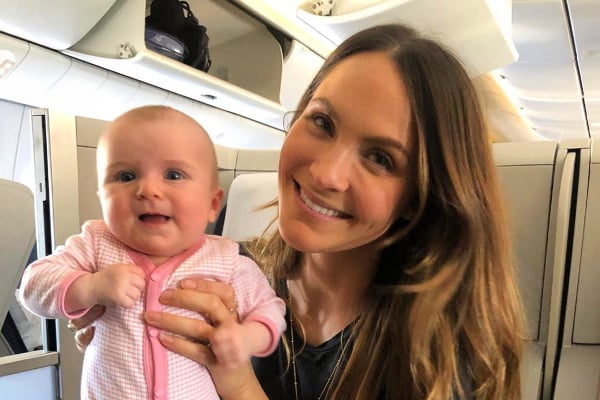 From the outside looking in, it's easy to feel like Matty Johnson and Laura Byrne have the whole 'new parents' thing down pat.
Not only is their daughter Marlie-Mae extremely photogenic, but followers of The Bachelor alumni couple would know they're currently on an overseas holiday and managed a long-haul flight with a three-month-old like it was nothing.
That said, both Byrne and Johnson are very open about their journey to becoming parents, and their story is not as shiny as their Instagram feeds.
In a new interview with Stellar, the couple spoke in greater detail about their complicated birth story.
 

View this post on Instagram

 
Byrne had an induced labour at 41 weeks pregnant, and complications meant she wasn't able to have the 'natural' birth she thought she would.
"I was in labour and I didn't get a break. It was just a constant contraction. So after about an hour I was like, f**k this. Give me all the drugs," the 33-year-old told the publication.
"It was like night and day, going from being curled over the bed throwing up in agony to sitting up having a chat. I was so off my rocket."
It wasn't until later into her labour doctors realised Marlie-Mae was in a posterior position, causing the baby's heart rate to drop significantly.