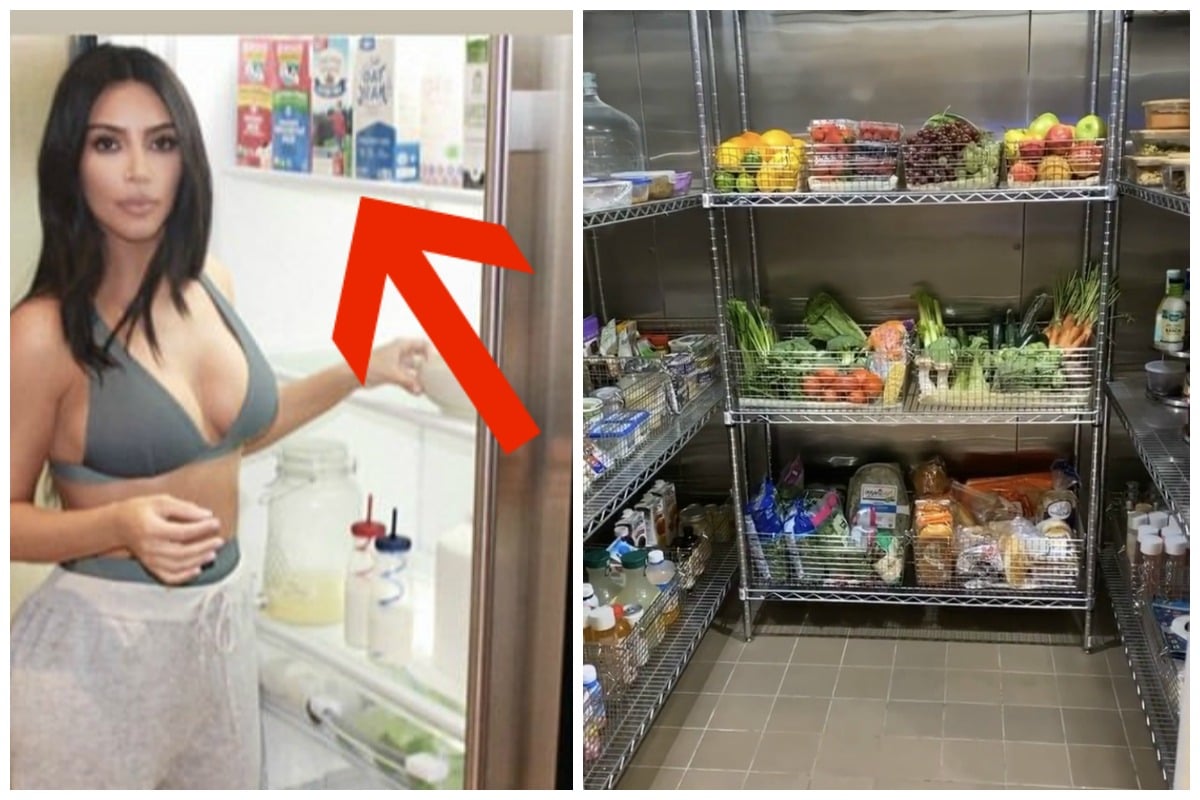 SHUT UP IMMEDIATELY BECAUSE KIM KARDASHIAN WEST JUST SHARED THE INSIDE OF HER FRIDGE.
It's everything we needed it to be and more. She owns her very own frozen yoghurt machine do you understand? And there's a whole section dedicated to her colourful 'sprinkles'. You must see. 
We have five pressing questions we'd like to work through together. As a team.
Where to even begin.
1. It's a Thursday. Why am I inside Kim Kardashian West's fridge?
Look. We're not mad about it. Just curious as to how we ended up here.
It turns out that a previous post by Ms Kim confused everyone, because she was posing in front of a fridge that appeared to have no food inside it.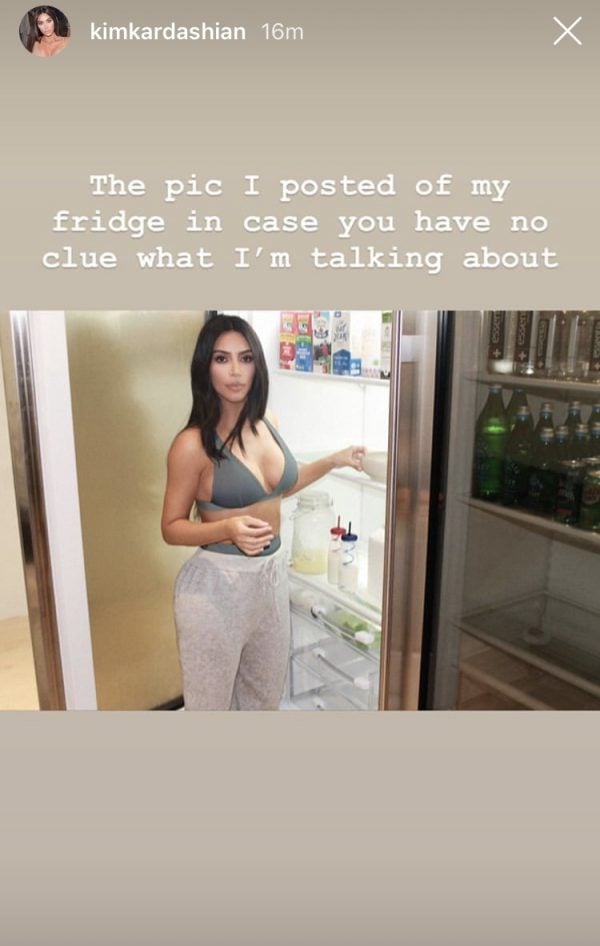 There was milk. Lots of milk. Some might say, too much milk. But otherwise, Kim does indeed appear to be reaching for an empty bowl.
"She has CHILDREN," some shrieked. "Do they eat AIR too?"
Watch: Kim Kardashian explains why she sleeps in makeup. Post continues below.