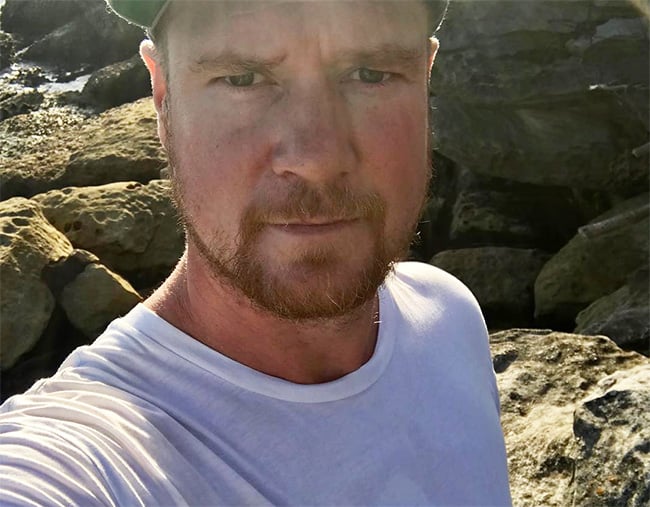 Well.
This is embarrassing.
Married At First Sight star Dean Wells has been caught red-handed asking restaurants for free food, and we honestly don't think we've ever felt this much second-hand embarrassment.
Shared to Instagram by restaurant food critic John Lethlean, an alleged leaked email exchange revealed Dean's management requesting a free "wine and dine" experience with a Melbourne restaurant in exchange for Dean plugging the restaurant to his 80,000 Instagram followers.
"I just wanted to touch base regarding our client, Married At First Sight star, Dean Wells who is looking to wine and dine in the city of Melbourne on the 18th of August," the alleged leaked email read.
"I thought this could be a good opportunity for them to attend your restaurant, as Dean has over 80K followers across his Instagram," a representative for Dean reportedly said.
"In return for looking after the two on this special occasion, we can offer Social Media posts and mentions."