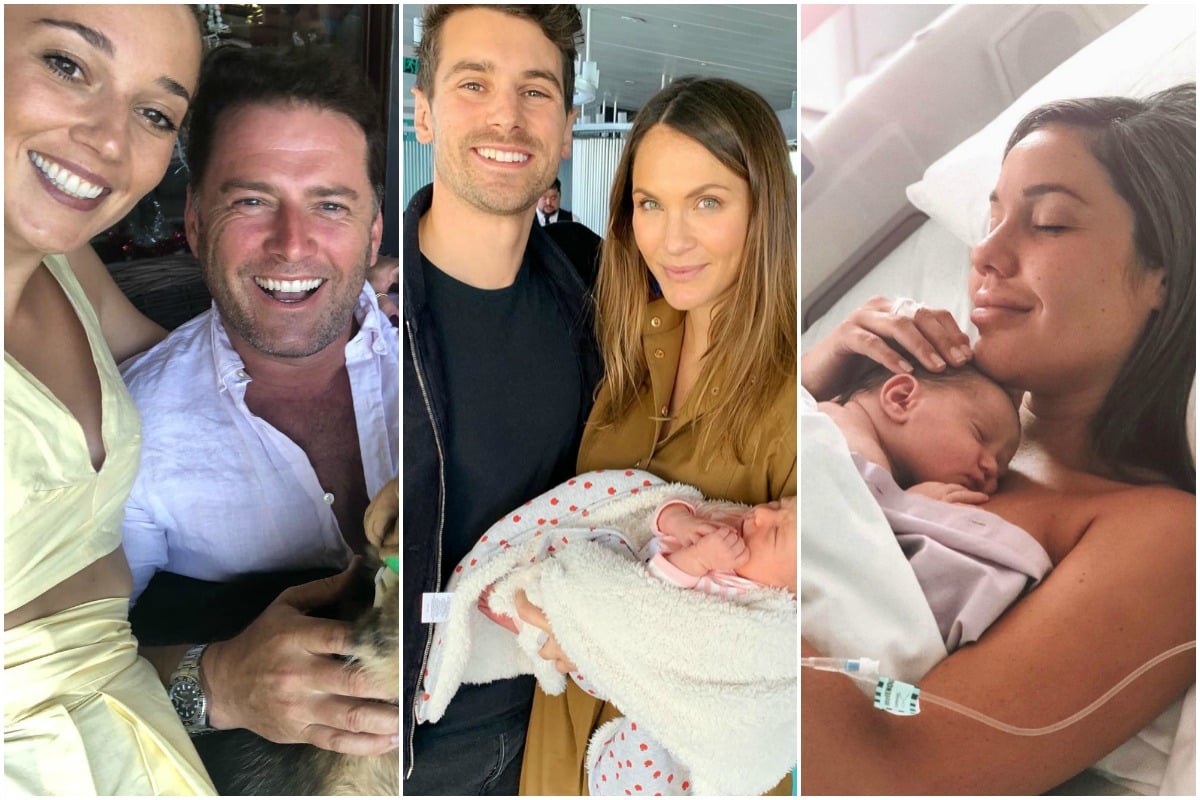 Marlie-Mae, Gracie-Mae, Mila-Mae, Harper May… you may have noticed the trend.
Aussie celebs are giving their baby girls hyphenated names with a sweet, old-fashioned sound. The Bachelor's Matty J and Laura Byrne went for Marlie-Mae, Bachelor In Paradise's Simone Ormesher and partner Matt Thorne chose Gracie-Mae, while Married at First Sight's Davina Rankin and boyfriend Jaxon Manuel decided on Mila-Mae.
And now, Karl Stefanovic and Jasmine Yarbrough have named their first child, Harper May.
So where did this all come from?
Although these names might sound American – think Elly May Clampett from The Beverly Hillbillies – this is actually a huge British trend that seems to be just taking off in Australia.