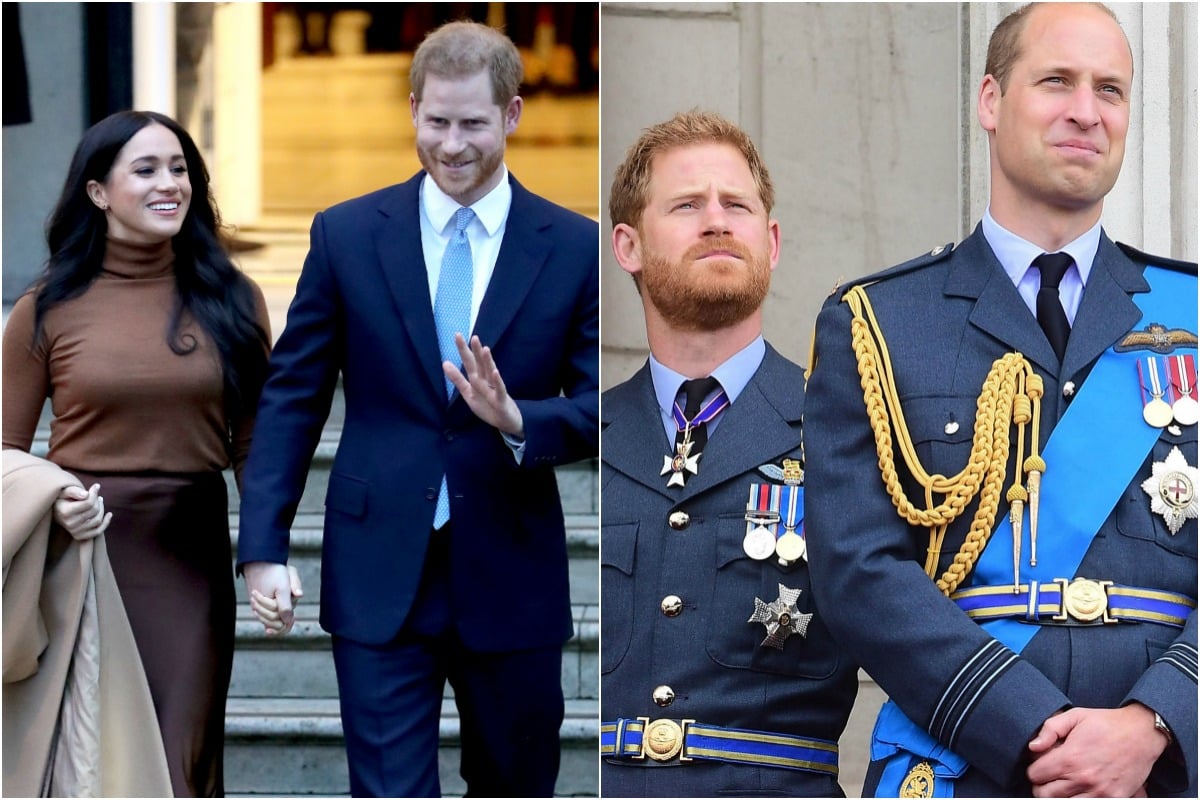 To catch up on all things royal family, make sure you check out our Royal Hub. We've got you completely covered.
It's not even been a week since the Duke and Duchess of Sussex announced their plans to step back as 'senior' royals, intending to split their time between the UK and America and become financially independent.
But since the story broke, there's been countless developments as the Royal Family tries to find a workable solution to the Duke and Duchess' decision.
Prince Harry and Meghan announced their plans for 2020 last Wednesday night, leaving everyone (including, reportedly, their family) shocked.

As the news sunk in, the Royal Family's apparent fury at the news came to light, as did questions about the couple's wealth and income. In other circles, there was also the realisation of a stark double standard – that there was far more outrage from the royals being directed at Meghan and Harry, compared to Prince Andrew, who has been accused of sex crimes.
Over the weekend, however, more has been revealed about the reactions and interactions of the young couple's family and friends.