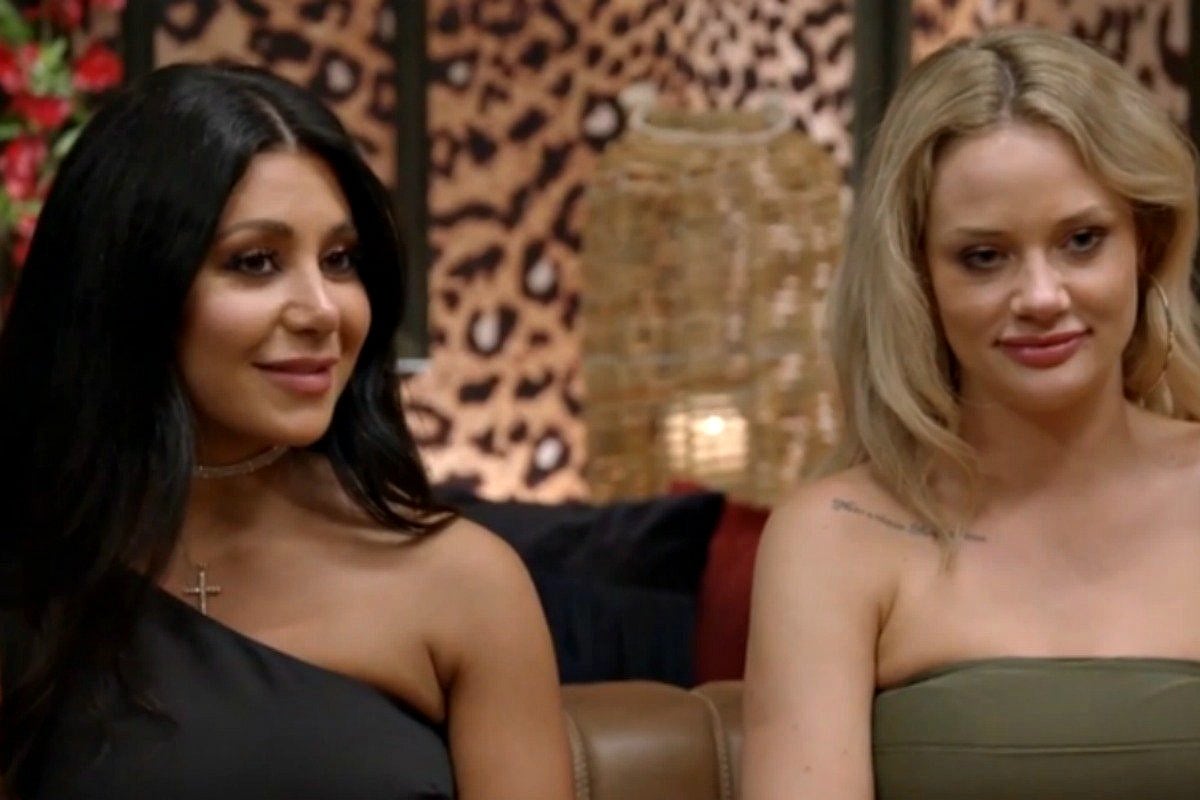 1. "I feel like an absolute twit." MAFS' Martha says she regrets defending Jess over her affair.

In the understatement of the century, MAFS contestant Martha has admitted Jess's approach to striking up a relationship with Dan – while still married to Mick – was "quite ruthless".
You don't say.
And, despite her fiercely defending the controversial bride on the show, particularly during Sunday's intense commitment ceremony, she now says she "regrets" the stance she took on the matter, and seemingly encouraging Jess' behaviour.
How… convenient.
To get you up to speed (in case you haven't been watching MAFS, but… pls) during Sunday night's commitment ceremony, Jess and Dan opted to leave their partners Mick and Tamara respectively, revealing that they had been seeing each other in secret – which is why they had chosen to remain in their failing marriages for so long.
They ended up sending Mick and Tamara home in tears, re-entering the experiment as a new couple, breaking every sacred MAFS rule and p*ssing off the nation.
"Knowing what I know now, I feel like an absolute twit defending Jess because she was quite ruthless in the way she went about what she did," Martha, who knew about the affair all along, told 9Honey.