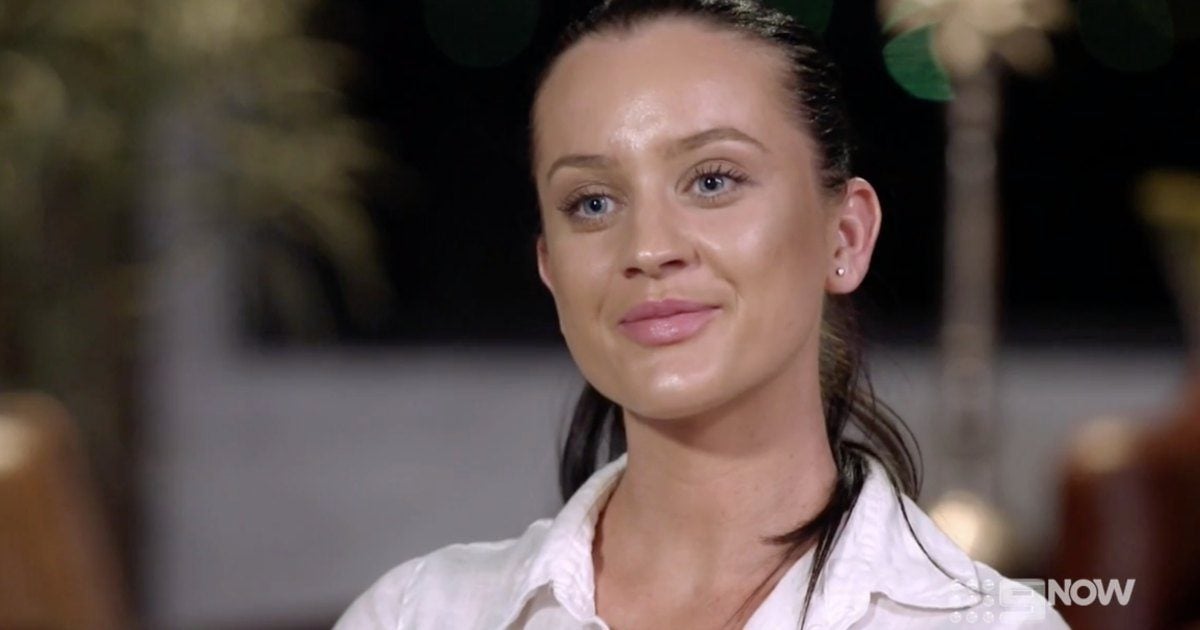 To catch up on all the Married at First Sight 2019 recaps and gossip, check out the Twins recaps, visit our MAFS hub page, join our 'Married at First Sight Lols' Facebook group and sign up to our weekly Mamamia Celebrity newsletter. We've got you covered.
In case you missed it, Married at First Sight contestants Ines Basic and Sam Ball are in the middle of a very public fight about whether or not they had sex during their fling on the show.
Well, to clarify, Sam said they didn't have sex, and Ines responded by telling her Instagram followers but also the nation that Sam did something else for four hours.
Then, Sam retaliated by saying, "I would run out of breath or more likely get hungry, tired or bored."
WHY ARE WE SO INVESTED IN THIS.
If you need a refresher on Ines, here's a peek at her audition tape. Post continues after video.
Sam claims Ines started the 'rumour' (it's about oral sex, to be clear) because he supposedly refused to have sex with her.
But now Ines has backup.
Speaking on Hit105 Breakfast with Stav, Abby & Matt on Monday, Jessika Power told the show "everything [Ines] is saying is the absolute truth."
"Sam is just doing the dirty, I don't know why, maybe he's embarrassed, maybe he's not coping with the hate too much, but own your mistakes," she said.
"Dan and I are owning our mistakes and we're owning our wrongdoing, and he's not doing that. He's [Sam] putting it back on acting, and he's putting it back on producers and he's saying this didn't happen and that didn't happen," she continued.
"Just own it Sam," she concluded.