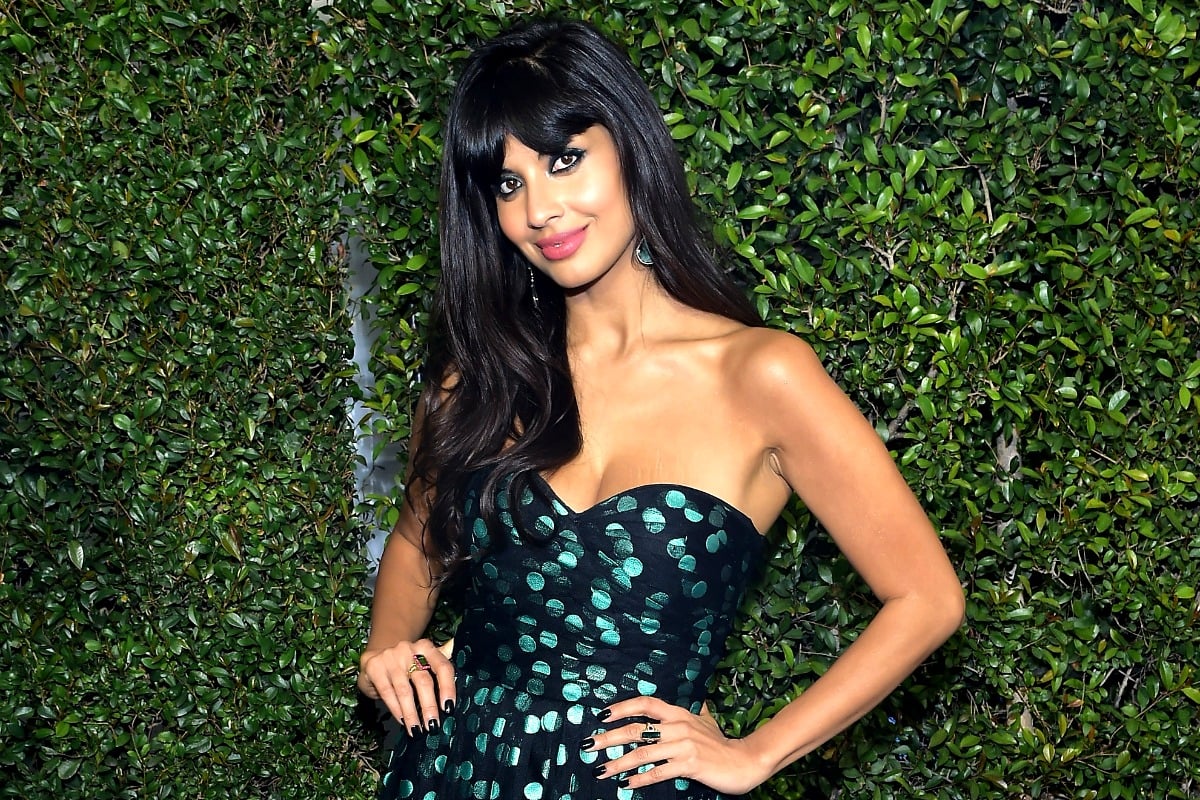 Jameela Jamil is a celebrity currently cruising comfortably between two lanes of publicity traffic.
In one lane, she's a glamorous TV star on a critically acclaimed series, thanks to her role as name-dropping socialite Tahani in The Good Place starring opposite Kristen Bell and Ted Danson.
Then, as the British born star's international profile began to rise, she swerved into another lane, this time around championing body positivity.
Thanks to her ongoing public campaigns against unrealistic beauty standards for women, the media dance around Jameela's commentary is now well-rehearsed. She proceeds to call out a celebrity, company or social media trend with either a sharply worded tweet or an attention-grabbing Instagram photo. Her profile allows her actions to cut through all the noise, whether it's a dishevelled picture of her slumped over a toilet to bemoan the use of Kardashian skinny teas or proclaiming that she hopes "all these celebrities all shit their pants in public" are met with supportive and fist-pumping headlines.
This week, the 32-year-old actress again made headlines when she publicly called out beauty company Avon for their new campaign, with one ad reading, "Dimples are cute on your face (not on your thighs)." Jameela accused Avon of shaming women about "age, gravity and cellulite", causing the company to apologise, promise to remove the message from all future marketing materials and resulted in Jameela's name being splashed across social media and headlines in triumph.
However, as with every woman who experiences some sort of public triumph, heightened success or takes a strong stance, the inevitable critique and backlash against her platform and words has been quick to follow.
While there will always be hateful trolls jumping happily onto every backlash bandwagon that appears, some of the critiques aimed at Jameela and her brand of feminism and body positivity are thoughtful and valid, stemming from people who also deserve their time at the microphone.