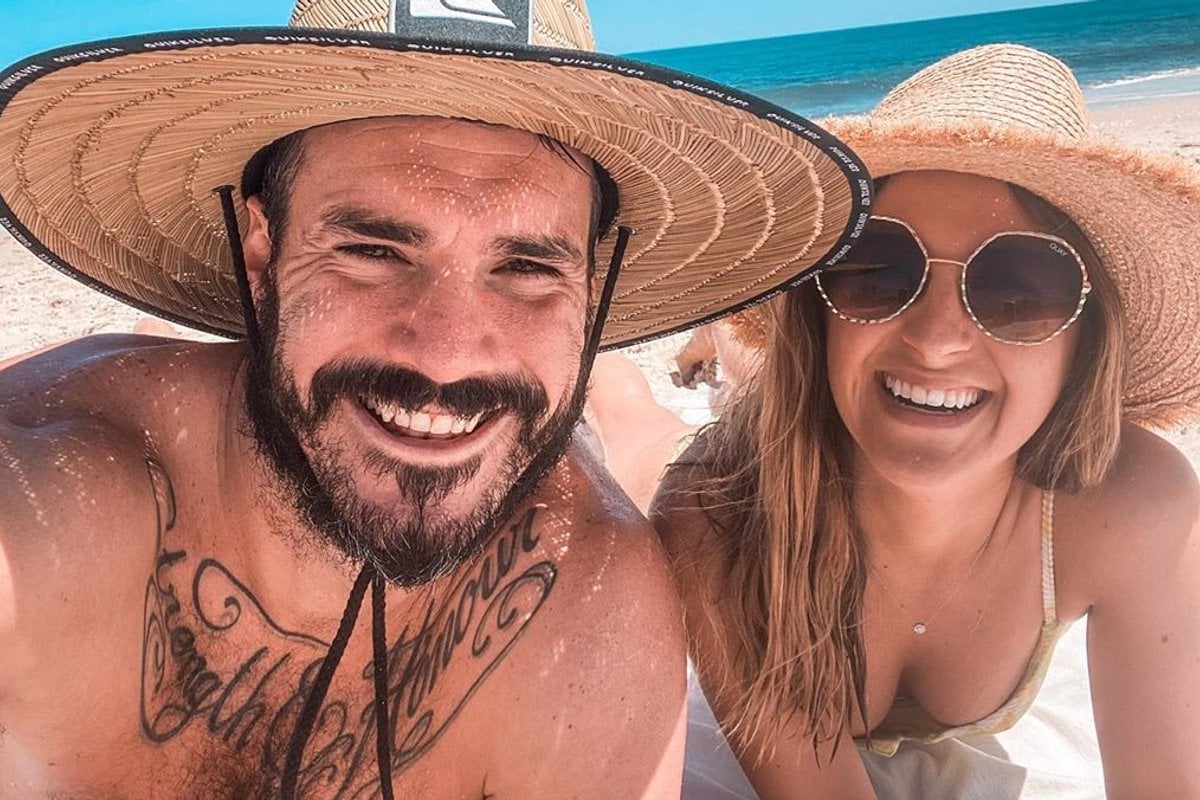 1. Oh. A quokka may have just leaked The Bachelor's Locky and Irena's engagement. 
Well, this is awkward. 
It looks like the social media team over at Rottnest Island may have just let slip that Locky Gilbert and Irena Srbinovska have gotten engaged.
On Monday, Channel 10 Perth shared a selfie that Locky and Irena took with a quokka - as you do - while visiting Rottnest Island. 
But the island's social media account left a not-so-subtle comment under the post, congratulating the Bachie couple on their "engagement". 
"Congratulations on your engagement! That's one 'Locky' quokka," read the comment, which was later spotted by the So Dramatic! podcast.