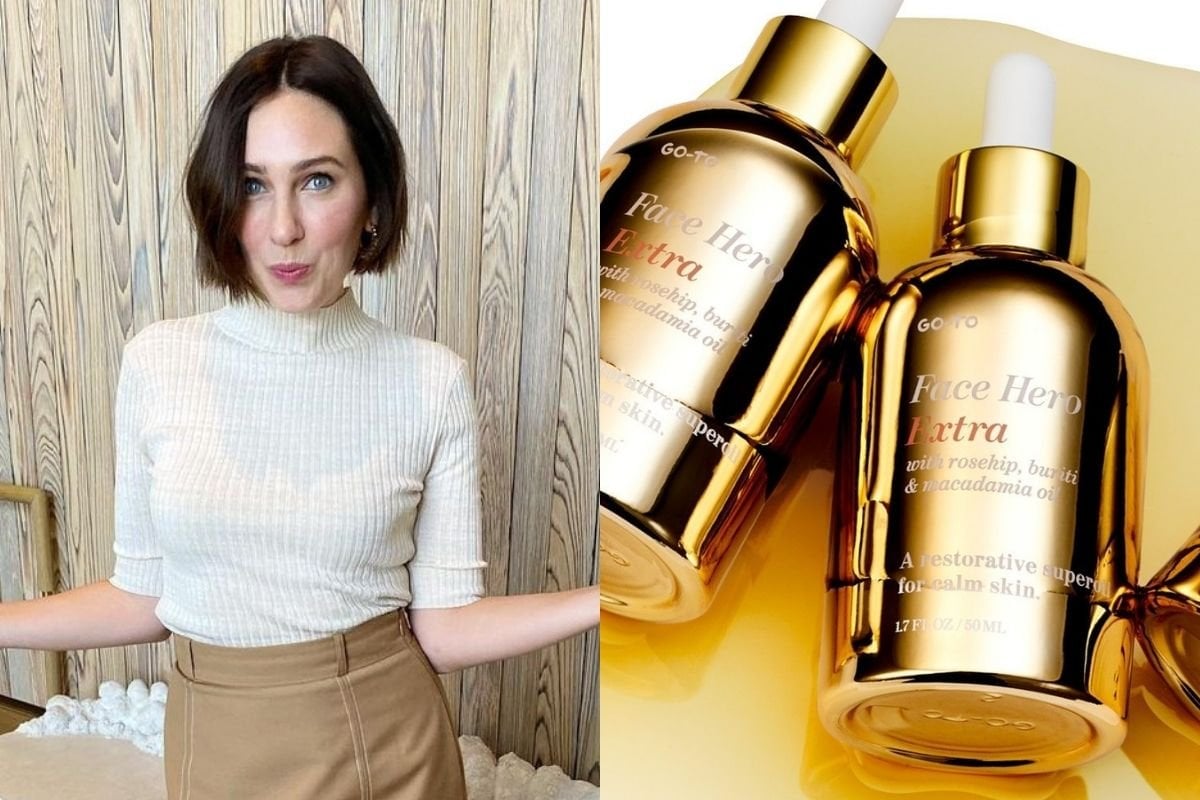 In the latest face-friendly news, Zoe Foster-Blake has dropped a new Go-To product, and it's so beautiful you'll want to pop it on your beauty shelf and never ever use it. ¯\_(ツ)_/¯
In a post on her Instagram, Foster-Blake wrote, "You've been asking for a bigger version of Face Hero for a long time. What none of us knew is that she'd arrive wearing top-to-toe GOLD ✨ Introducing the very limited Face Hero Extra. Same formula, bigger, disco-ier bottle."
Umm... it's like you *know* us ZFB?
"She's shiny, she's soothing, she's the perfect gift but she's also a total keeper. She's just what 2020 needs."
Cute! We hear you yell. But... do I actually need a facial oil? What do they do? What if I have oily skin? Can I use it on my toast?
If you have a lot of questions surrounding what face oils actually do, whether we really need one and finally, which one we should be buying - same, girl. Same.
Here are three steps to achieve glowing skin. Post continues below.