1. The hilarious reason Laura Byrne is "not talking" to Matty J is all too relatable.

Is our deep and unrequited couple crush on Bachie alum Laura Byrne and Matty J becoming… creepy? Probably.
The latest in their cute couple-ness that we care deeply about (and probably shouldn't) is a fight they're currently engaged in.
(Play fight! Chill!)
And honestly, we've been there.
Earlier today, Laura, who is pregnant with the couple's first child, posted to her Instagram Story to let fans know she was 'punishing' Matt.
Why? Because he was a real douche, that's why.
Ahem, in her… dream.
Come on – who hasn't woken up irrationally angry at their partner for behaving like a right jerk in their dream?
It's… normal, right?
Laura shared two snaps from the couple's bedroom, letting us know she was officially giving Matt the silent treatment, and look, we get it.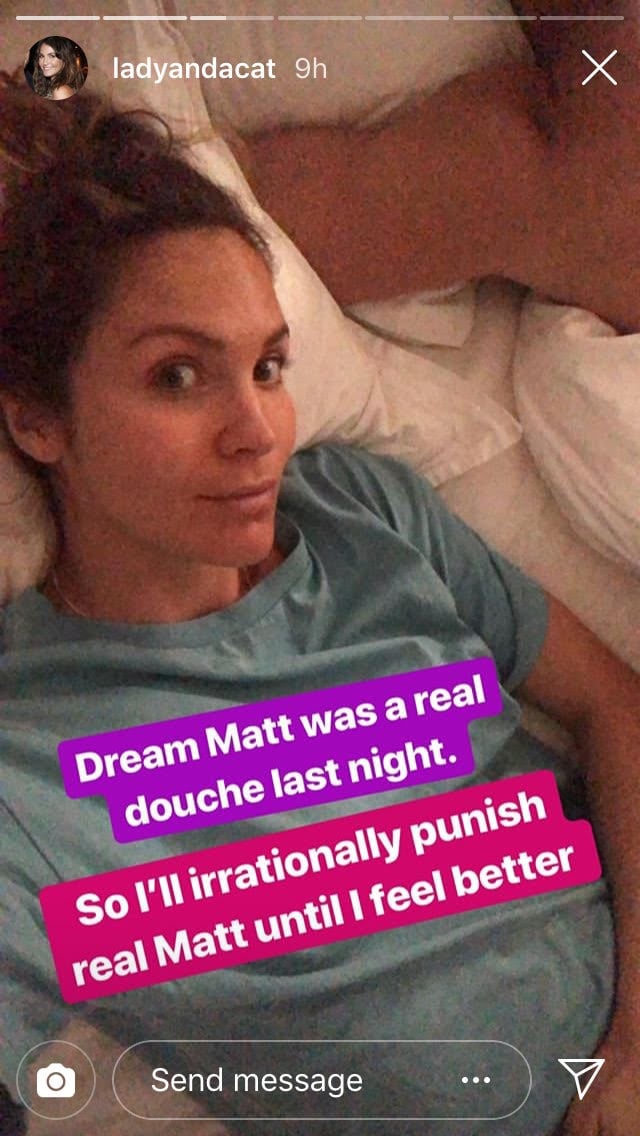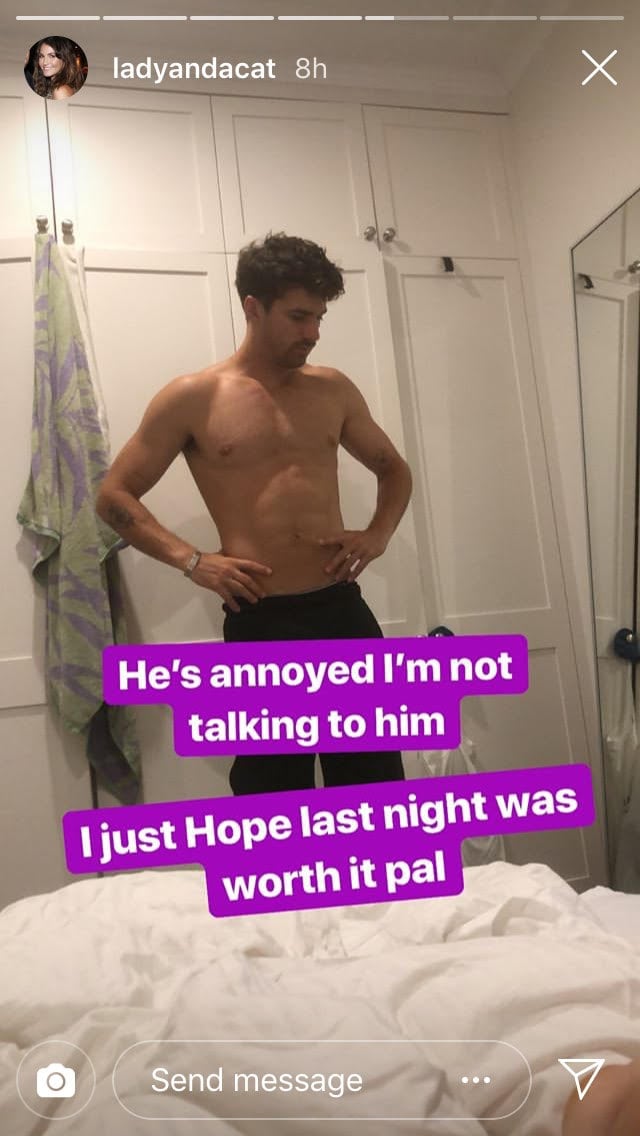 Matt - you shouldn't have done whatever you did in Laura's subconscious imagination.
Shame on you.
The couple are expecting their baby in June, so we really hope they are speaking again by then.
2. The Instagram post that has fans thinking Richie Strahan will be joining I'm A Celeb.

Look, if there's one thing we can't stand, it's being teased in the lead up to our reality TV premieres.
It's cruel.