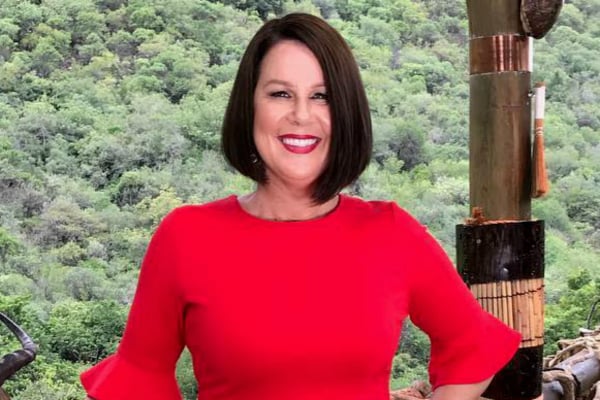 I'm a Celebrity… Get Me Out of Here is set to drop its 2019 season on January 13, and to get us excited, host, Julia Morris has shared the two contestants she absolutely "hated".
And our ears are burning.
The comedian spoke to news.com.au's Nick Bond and you could feel the anger dripping in her words.
Unsurprisingly she picked the two celebrities that chose to walk off the show – tennis player Bernard Tomic and boxer and rugby league footballer, Anthony Mundine.
"I hated them for turning their backs on it. I thought, you know what? You are weak. As. Piss. The two that walked — one of them didn't even give it a chance! And the other one was just sort of over it," she said referring to Tomic who left after just three nights and Mundine who controversially departed the show by saying, "I'm the man. Get me out of here".
Watch the moment Anthony Mundine called it quits and left the jungle:
Questioning their actions, Morris continued with her critique, and when asked if she would take either Tomic or Mundine back, her answer said it all.