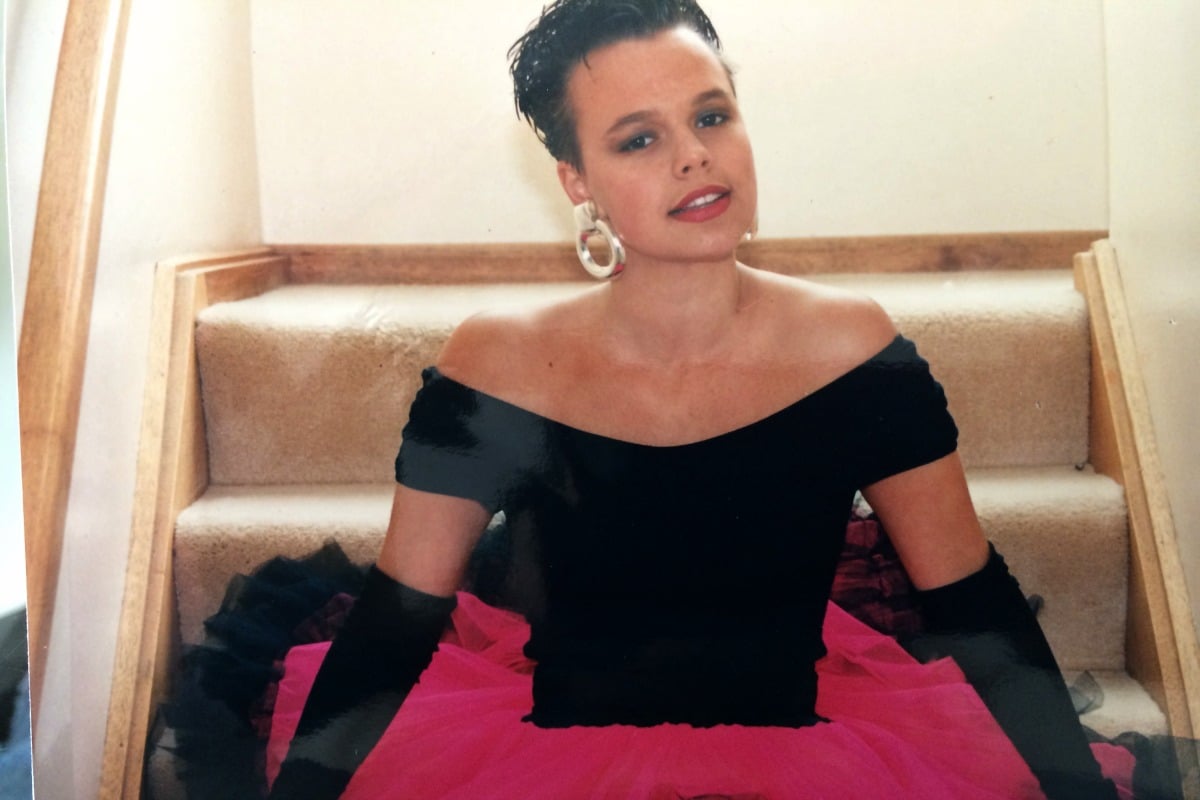 Oh, the classic school formal.
Whether you spent half a year trying to find your outfit or whether you quite frankly just didn't care, one thing seems inevitable: 20 years on, you'll have a legendary throwback photo.
Sharing her Year 12 formal outfit, Mamamia founder Mia Freedman said she belonged to the "couldn't be bothered" category and swanned into her high school formal in a multi-coloured, flared, tulle skirt and off-the-shoulder, velvet body suit with elbow-length gloves.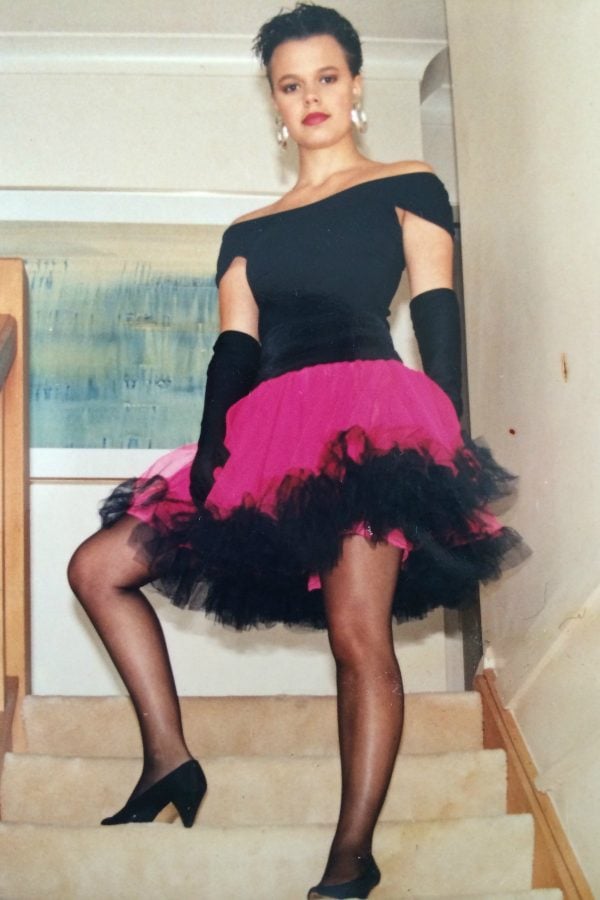 The now 47-year-old said she sourced her outfit from the markets.
"Lots of girls were getting dresses made for the formal but I couldn't be bothered to do that and also it was too expensive," she said.
"So I went to our local markets and found this fluoro pink tutu skirt for $20 and wore it with a black, off-the-shoulder bodysuit I had (yes, the 80s were when bodysuits were invented….goddamn those stupid press-studs in the crotch).
"I seem to have been channelling Roxette with all the gel in my short hair and the gloves are a pretty special touch."