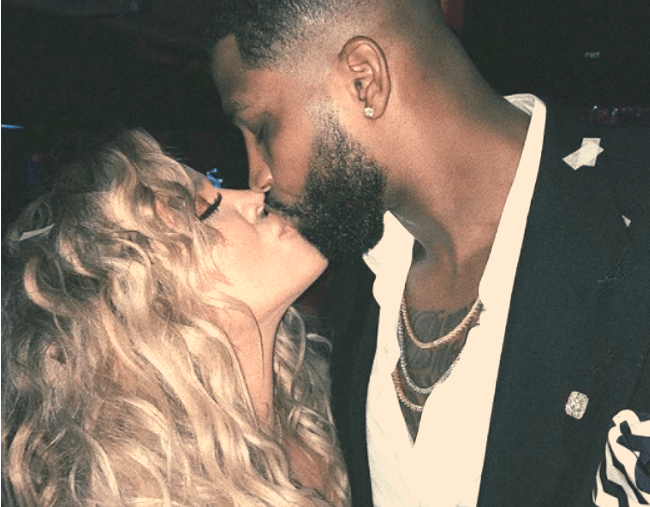 1. Tristan Thompson just got booed by 20,000 Khloe Kardashian fans and WE ARE HERE FOR IT.
Tristan Thompson might just be the most hated human on earth right now after cheating on Khloe Kardashian literally days before she's due to give birth to their first child.
We think so, as do the good people of Cleveland.
During his first night back at work since footage of the 27-year-old basketball player kissing someone that's not Khloe was released, PEOPLE reports Tristan was booed by fans in the audience and WE ARE HERE FOR IT.
Oh, and some die hard Khloe fans even brought signs. Bless 'em.
@RealTristan13 in case you didn't see this during the game!! pic.twitter.com/I2GDLM9XMo

— Emma Ours (@OursEmma) 12 April 2018
Khloe and Tristan have been together since September, 2016, announcing their pregnancy on Instagram in December 2017.
Despite the avalanche of crap that's fallen down on her in the last few days, 33-year-old Khloe is due to give birth any second now.
We're sending her all the good vibes.
Watch the video below for all the latest news on Khloe and Tristan. Post continues after video.