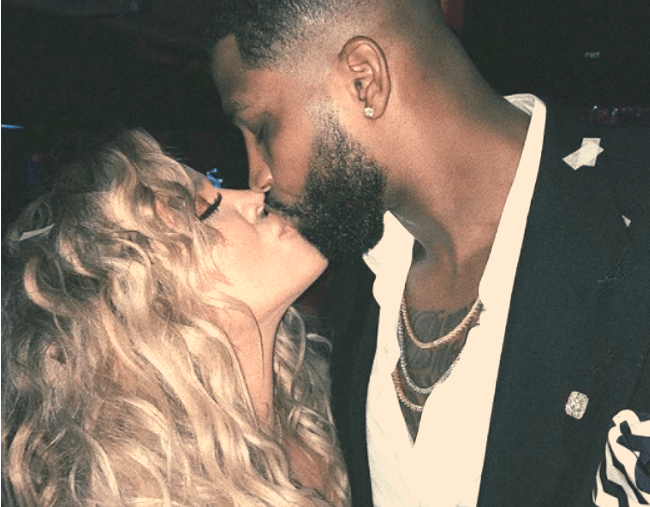 1. Tristan Thompson just got booed by 20,000 Khloe Kardashian fans and WE ARE HERE FOR IT.
Tristan Thompson might just be the most hated human on earth right now after cheating on Khloe Kardashian literally days before she's due to give birth to their first child.
We think so, as do the good people of Cleveland.
During his first night back at work since footage of the 27-year-old basketball player kissing someone that's not Khloe was released, PEOPLE reports Tristan was booed by fans in the audience and WE ARE HERE FOR IT.
Oh, and some die hard Khloe fans even brought signs. Bless 'em.
@RealTristan13 in case you didn't see this during the game!! pic.twitter.com/I2GDLM9XMo

— Emma Ours (@OursEmma) 12 April 2018
Khloe and Tristan have been together since September, 2016, announcing their pregnancy on Instagram in December 2017.
Despite the avalanche of crap that's fallen down on her in the last few days, 33-year-old Khloe is due to give birth any second now.
We're sending her all the good vibes.
Watch the video below for all the latest news on Khloe and Tristan. Post continues after video.
2. Guys, Karl Stefanovic ate $1 Red Rooster chips today. It's (apparently) imperative we all know that…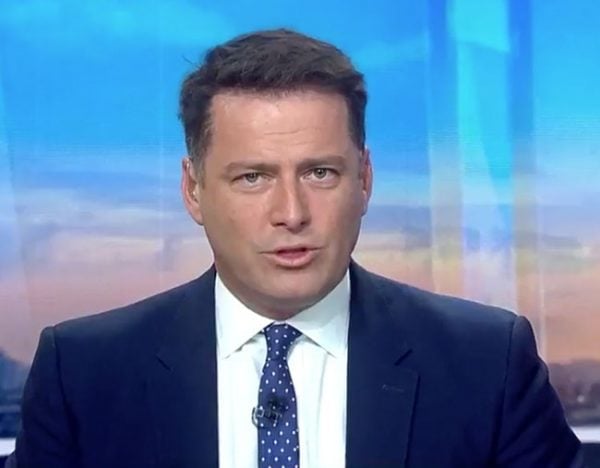 Today was a rough day for Karl Stefanovic.
Well, rough month if you're counting that Uber phone call, but anyway.
So rough in fact, that today the Daily Mail paps photographed the 43-year-old tucking into some humble $1 Red Rooster chips at the airport.
Not sure why we need to know this, or why Stefanovic eating delicious takeaway food is news, but here we are.
Thank goodness we are nobodies and our meals are safe from the tabloid media.
... Onwards?
3. Em Ratajkowski has somehow defied Instagram's nudity policy with this photo and... wait, how?
BREAKING NIPPLE NEWS: Em Ratajkowski has found a sneaky way to get around Instagram's nudity guidelines.
The trick? chuck something sheer over your nip.
In her latest Instagram post, the 26-year-old wore a sheer trench coat, showing just enough but not too much areola for Instagram's liking.
Do with this information what you will.
4. Rebel Wilson's legal battle against Bauer Media has had a setback.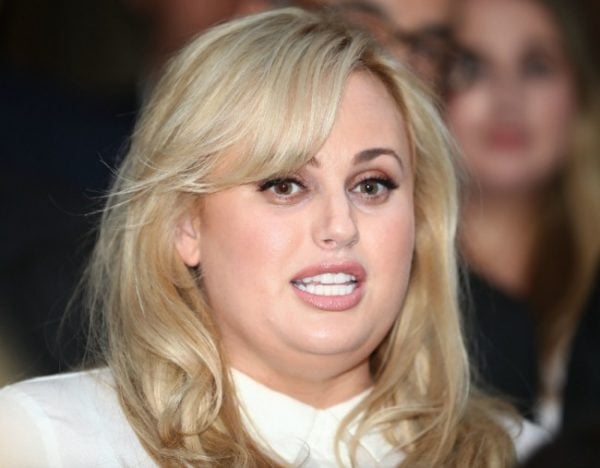 Hollywood star Rebel Wilson may receive a smaller payout for legal costs than she had hoped, following her defamation fight against magazine publisher Bauer Media.
The Pitch Perfect actor was in September awarded a record $4.5 million (!!!) after Bauer was found to have painted her as a serial liar in a series of articles in May 2015.
Wilson spent close to $1.5 million on the 22-day trial and wants the majority of her costs repaid.
It is expected she will have at least 80 per cent of those costs, or $1.123 million, repaid.
Talk about some expensive lawyers...
- with AAP
5. Radio host Ed Kavalee talks about drinking his wife Tiffiny Hall's breast milk.

During a radio segment on 2DayFM on Thursday morning, host Ed Kavalee confessed he's quite partial to a bit of his wife Tiffiny Hall's breast milk.
The couple welcomed their son, Arnold, in September last year.
"I drank some breast milk yesterday," he mentioned, very casually can we add.
"My wife ordered me. She said, 'Listen, I've been sick, the baby's a bit unwell, so here, have 10 mils, because it's full of beautiful antibodies.'"
Read our full story on Ed Kavalee's comments about drinking breast milk.
During the most private moments of her life, does Khloe Kardashian have the right to privacy? The Out Loud crew discusses below.