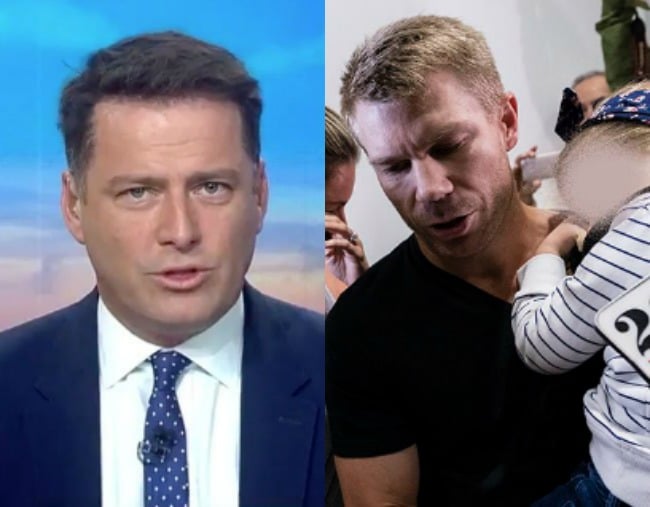 Today Show host Karl Stefanovic has weighed in on David Warner's return to Australia, defending the embattled cricketer's decision to not hold a press conference and walk past prying cameras at Sydney airport with his children in his arms.
On Wednesday, Warner was banned from the sport for 12 months in the wake of the ball-tampering saga.
"There are some criticisms about David Warner and his kids at the airport yesterday," Stefanovic said on the show.
"As a father if you are under the pump and you come back from overseas (there's) nothing better in the world than for your partner and your kids to wrap their arms around you, from my perspective."
He went on to say the abuse directed at the cricketers involved in the scandal is becoming overwhelmingly nasty.
Watch Karl Stefanovic weigh in on David Warner's return. Post continues after video.