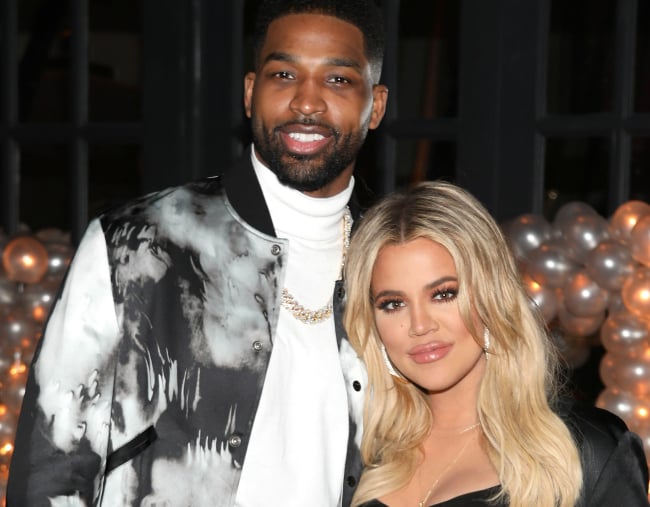 Khloe Kardashian's boyfriend Tristan Thompson has allegedly been caught on camera cheating on his pregnant girlfriend with a number of women.
Three separate videos were released on Wednesday. Two are believed to of the same woman on the same night, and one was reportedly captured in October of the basketballer with two women in a club.
The Daily Mail released photos and a video that reportedly show the 27-year-old Cleveland Cavaliers star leaning in to kiss an unknown brunette woman at a club in New York City on Saturday night.
Khloe Kardashian wants privacy while she is pregnant? Post continues.

The April 7 video was recorded by fellow club-goers while Khloe was at their home in Cleveland, Ohio, days away from giving birth to their daughter. Recent reports say the 33-year-old went into labour as of Wednesday morning.
TMZ has also published footage of what they claim is Tristan taken on the same night with the same woman walking into a Four Seasons hotel building.
The gossip and entertainment news website also released CCTV footage taken at a club near Washington taken last October. The video appears to show Tristan with two women, putting his head to one of their chests as she puts her hand to his crotch.
Khloe and Tristan are understood to have been together since September 2016. Khloe confirmed her pregnancy with an Instagram photo in December 2017.
On Tuesday she posted a photo of her and Tristan kissing, with the caption: "We are ready whenever you are little mama" suggesting it was her due date. She has not yet posted a birth announcement.
Khloe and Tristan have not yet responded to the release of the videos.