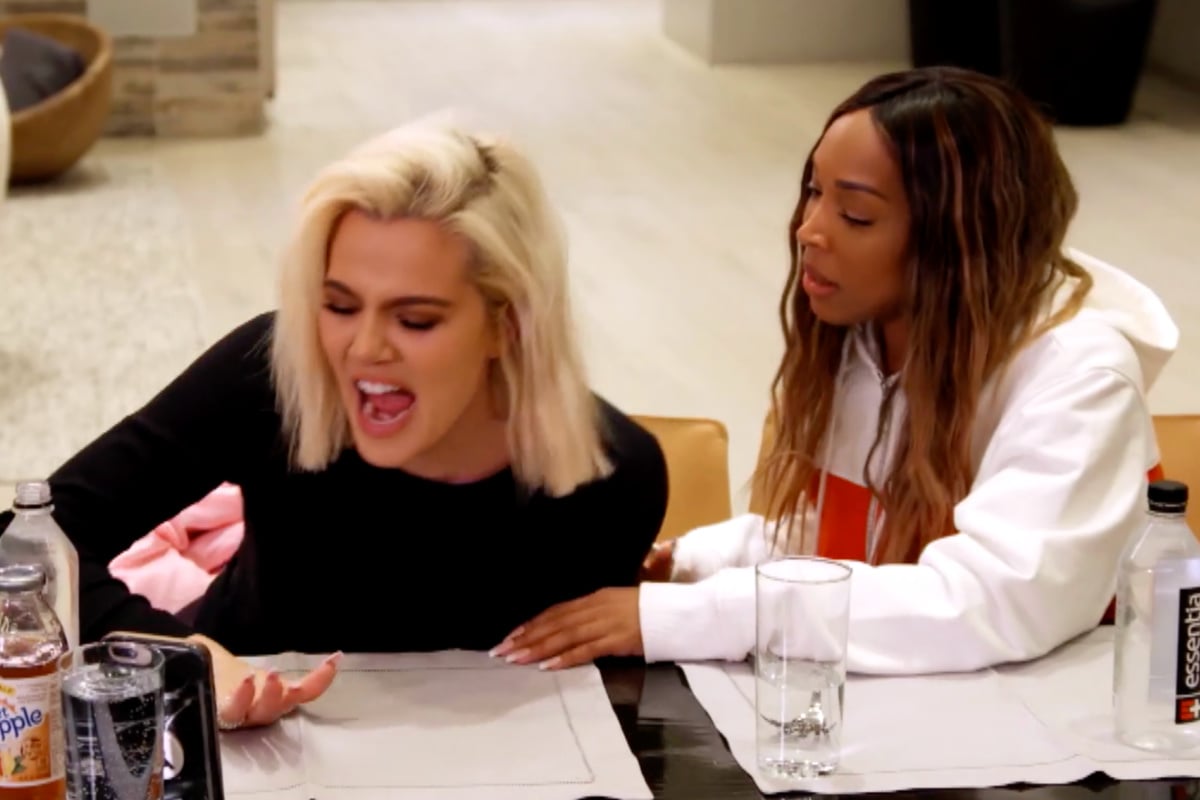 1. We finally know how all of the Kardashian sisters responded to the Jordyn Woods scandal.
Holy yikes.
It's the moment we've all been waiting for (because we don't have much else going on in our lives).
The moment Khloe Kardashian – who remained oddly calm in the latest Keeping Up With The Kardashians episode – absolutely explodes upon piecing together the night her ex Tristan Thompson hooked up with her sister Kylie Jenner's best friend, Jordyn Woods.
And it's bloody intense.
During the first in a two-part season finale of Keeping Up with the Kardashians, Khloe, 34, was remarkably composed.
In the episode, Kim, Kourtney, Khloe and Kylie have an emergency four-way phone call, and Khloe, while visibly upset, seemed to keep her cool.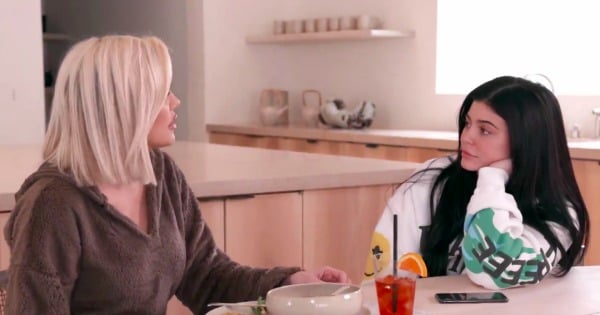 "So I spoke to Jordyn," Khloe told the others. "She was in between his legs, she said, 'I can't remember if we kissed'.
"It was weird that she didn't text me at all that evening [when it happened] because every single time in the past, if Jordyn would ever see Tristan, she would text me.
"So Jordyn called me and said, 'I was your watchdog last night, I was there to protect me and keep an eye out – that's why she stayed as late as she did.
"She's blaming him – she's like, 'I was so naive'."
Kendall was the last to find out and was heard screaming into the phone.
"Oh my f**king god, is this real? Jordyn? Jordyn?! She's the last person on the planet that I would have said would've done this."
But in the explosive trailer for part two next week, Khloe doesn't hold back.