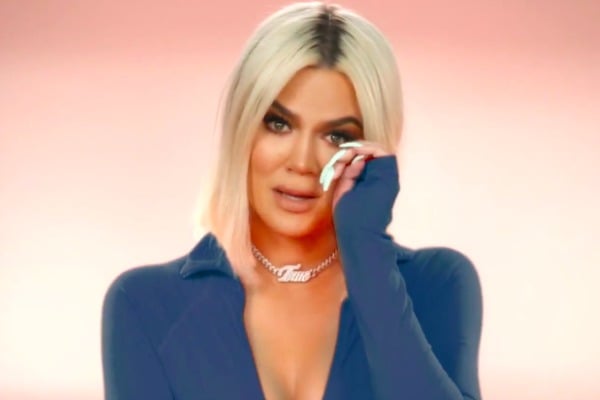 It was the unfathomable scandal that rocked the Kardashian-Jenner clan to the core.
Almost four months ago, Jordyn Woods (aka Kylie Jenner's best friend) promptly ended her relationship with the entire Kardashian family.
In case you missed it (um, where have you been?), Jordyn kissed Tristan Thompson, the partner of Kylie's half-sister, Khloe Kardashian.
Although much of the cheating scandal was kept hidden from the public eye, one thing was clear – the scandal broke up two relationships. In the days following the party both Tristan and Jordyn attended, Khloe and Tristan, who share their daughter True, ended their relationship while best friends Kylie and Jordyn haven't been seen together since.
It was… intense.
WATCH: It looks like all the drama will unfold on Keeping Up With the Kardashians. Post continues after trailer.
Now, just like every other dramatic moment in Kardashian-Jenner history, the cheating scandal is about to play out on our television screens on Keeping Up With the Kardashians.
During next week's episode of the reality show, which is the first part of the two-part Season 16 finale, we finally get a chance to see what went down within the family amid the drama.
In a promo for the episode, Kim Kardashian's best friend Larsa Pippen tells her over the phone, "Tristan and Jordyn were all over each other last night."
In another scene from the coming episode, Khloe tells Kylie, "I knew who he was, I never in a million years thought that's who she was."
"It just sucks that it has to be so public," Khloe adds, speaking to the camera tearfully.
Watch the latest trailer for Keeping Up With The Kardashians below. 
Next Time On Keeping Up With The Kardashians. #KeepingUpWithTheKardashians #KUWTK #TheKardashians #RealityTv pic.twitter.com/IWYzDVCmFU

— realityvibess (@realityvibess) June 17, 2019