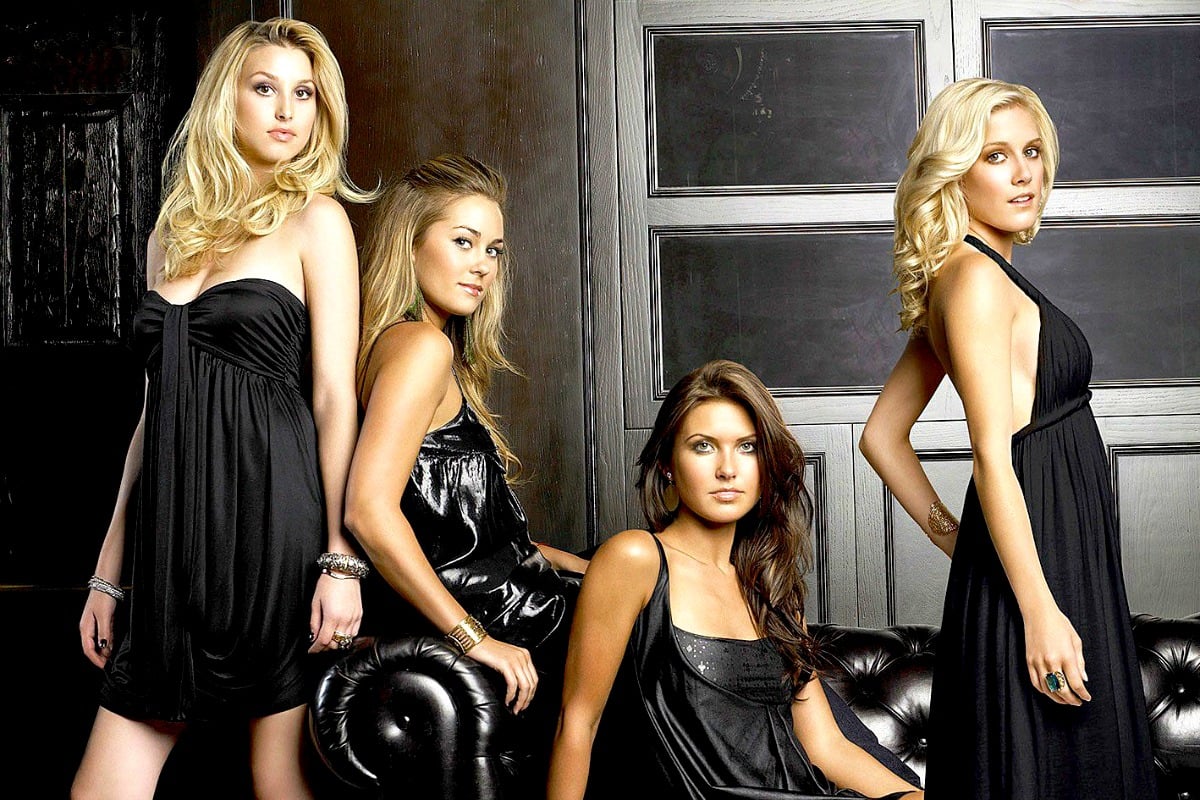 Like thousands of other women across the world I once willingly participated in a wide-spread TV cover-up.
It was pretty light work on my part, to be honest. All I did was watch glamourous (to my then youthful eyes at least) reality TV series The Hills and quietly pretended I didn't know most of the Los Angeles-based drama taking place on the screen was actually just scripted by clever producers.
Yet even with that tiny piece of conveniently ignored information out in the world, the antics depicted on The Hills very much became the stuff of pop culture legend since it premiered in 2006.
Check out the trailer for The Hills: New Beginnings.
The series was originally developed as a spin-off of Laguna Beach: The Real Orange County, a reality series that itself was thrust onto the air in order to quickly cash in on the soaring popularity of teen drama The OC .
The reboot of the series, entitled  The Hills: New Beginnings will make debut in Australia on Monday, June 25 on Foxtel, Foxtel Now and Fetch.
Running for six seasons, The Hills centred on former Laguna Beach star Lauren Conrad who moved to LA to study fashion, complete internships where she always seemed to be standing forlornly next to a clothes rack, and have smoldering bitch fights with her frenemies/lovers in sticky-looking nightclubs.
Now I won't go as far as to call The Hills important or even well-crafted television, even though it was somewhat revolutionary in the way it propelled forward the genre of scripted and narrative-style reality TV.
The truth is, it's safe to say The Hills used up a fairly sizeable chunk of its air-time each week showing us endless footage of its non-diverse cast of women swanning about in bikinis and vapidly chewing their food in chic sidewalk cafes as they talked shit about one another like it was an Olympic sport.
It was a show that very much played up its core purpose of capturing a certain kind of eerily intoxicating privileged drama, but at some time it cannot be denied that The Hills also offered up a tiny story throughout its many episodes that was sprinkled with just a touch of career motivation and empowerment.