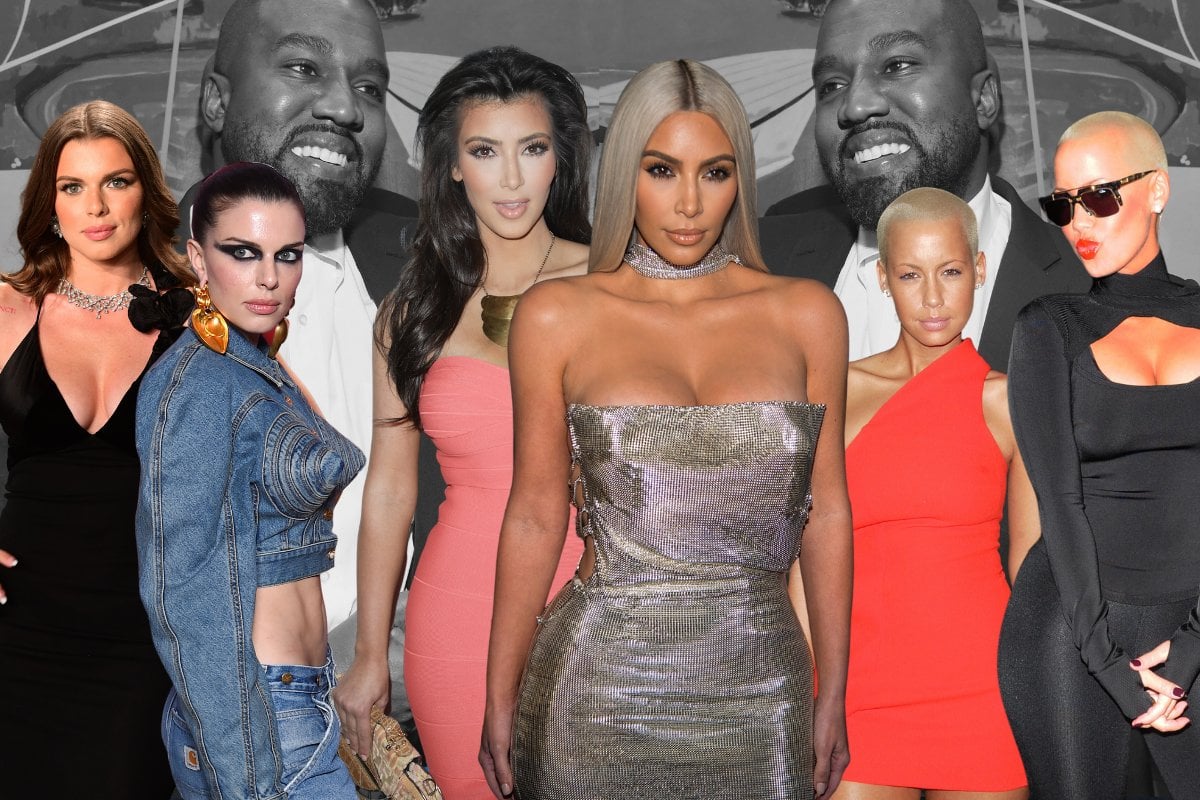 Kanye 'Ye' West is having a bad few years.
He's gotten divorced from Kim Kardashian, then lost all his brand deals after going on an anti-Semitic tirade. And now, every high and low point of his life is featured on the new Binge documentary Kim vs Kanye: The Divorce.
The two-part special covers a lot of ground (read the biggest revelations here), but one of the most concerning moments from the documentary was the discussion around how Kanye controls his partners through fashion.
A notorious Keeping Up with the Kardashians scene is played where Kanye clears out Kim's closet in the early stages of their relationship before sending in a new wardrobe. In another tense moment, he has an extreme reaction to her 'Notes on Camp' outfit for the 2019 Met Gala, telling Kim, "You are my wife and it affects me when pictures are too sexy."
"If you look back at photos from the Met Gala, all eyes were focused on her," entertainment reporter Dax Holt said. "He just seems scowly in the background, like he doesn't approve of what's happening."
Watch the trailer for Kim vs Kanye: The Divorce. Post continues after video.