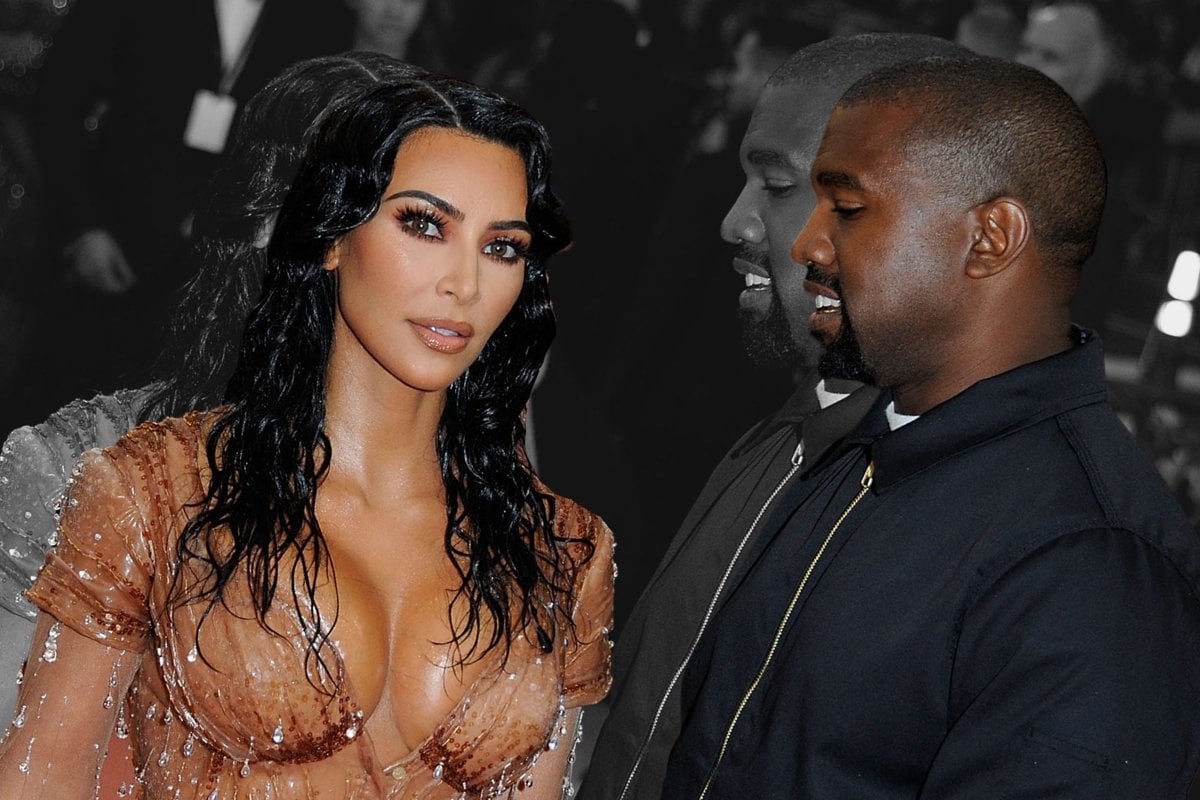 Every so often, a documentary comes along that is so specifically catered to my interests that I have to watch it the second it's available. Kim vs Kanye: The Divorce is very much... that.
As a fan of both Kim Kardashian and messy celebrity divorces, I inhaled this two-part documentary in one sitting.
Kim vs Kanye: The Divorce premiered on Binge on September 21 with both episodes dropping at once. The documentary examines the marriage and divorce of Kim Kardashian and Kanye 'Ye' West, two of the biggest celebrities on the planet. It offers up entertainment industry insights, along with interviews with the lawyers involved in the couple's divorce settlement.
Watch the trailer here. Post continues after video.
What makes this documentary different is that it's divided into 'Kanye's Story' and 'Kim's Story'.
The first episode chronicles Kanye's meteoric rise from the streets of Chicago to become one of the most prolific artists in history, dominating both music and fashion like no other.
This episode presents a sympathetic view of the rapper, offering a justification for how he became such a problematic figure in 2023, from the tragic death of his mother Donda to his Bipolar disorder diagnosis.