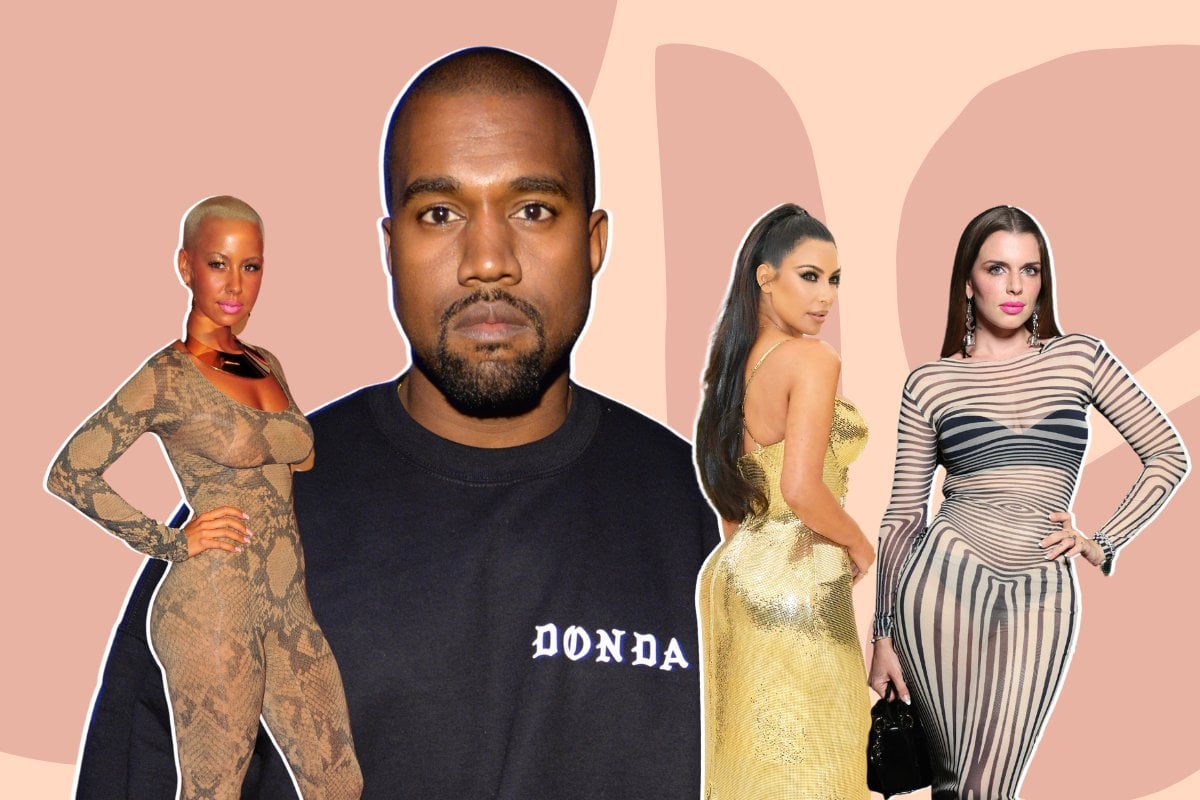 I'm convinced that no one has ever told Kanye West about the existence of Barbie.
Or Bratz. Or even Polly bloody Pocket.
This man doesn't seem to know about dolls. Somehow, he's gone through his 44 years of life without coming across these very well-known toys, which is a shame because I believe he would like them very much. 
This must also mean Kanye West has never heard the legendary 1997 single by Danish pop group Aqua. The biggest travesty of all.
My hypothesis is such because if he had heard of dolls, surely he would channel his love for dress-ups towards those, instead of taking over the wardrobes of real-life women he likes the look of. Idk, it just seems like the easier option?
The thing is, Kanye (who now goes by just Ye, FYI, because of course) has a habit of treating his partners like living, breathing dolls. They're his fashion puppets, whose strings are pulled so they automatically shun large sunglasses and include Balenciaga in every outfit.
Listen: Speaking of Kanye-approved fashion... Post continues below video.
Ye's latest doll is Julia Fox, whom he has been very publicly dating since the New Year. 
On the couple's second date, which Julia wrote about in an article for Interview, Ye gifted her an entire new wardrobe of clothing.
"After dinner Ye had a surprise for me. I mean, I'm still in shock. Ye had an entire hotel suite full of clothes," she continued. "It was every girl's dream come true. It felt like a real Cinderella moment."
Perhaps it is a fairytale, or perhaps, it's a man's attempt to mould her into what he sees as the perfect woman. A woman who, if she's going to be walking alongside him on trips to fancy-pants restaurants like Carbone, will match his desired 'aesthetic'.
Such a cynical read comes because Ye has form here. Taking over the fashion of the women he's dating is... a pattern.
Listen to Tamara Davis and Deni Todorović discuss Kanye's "fashion puppets" on What Are You Wearing? Post continues below audio.