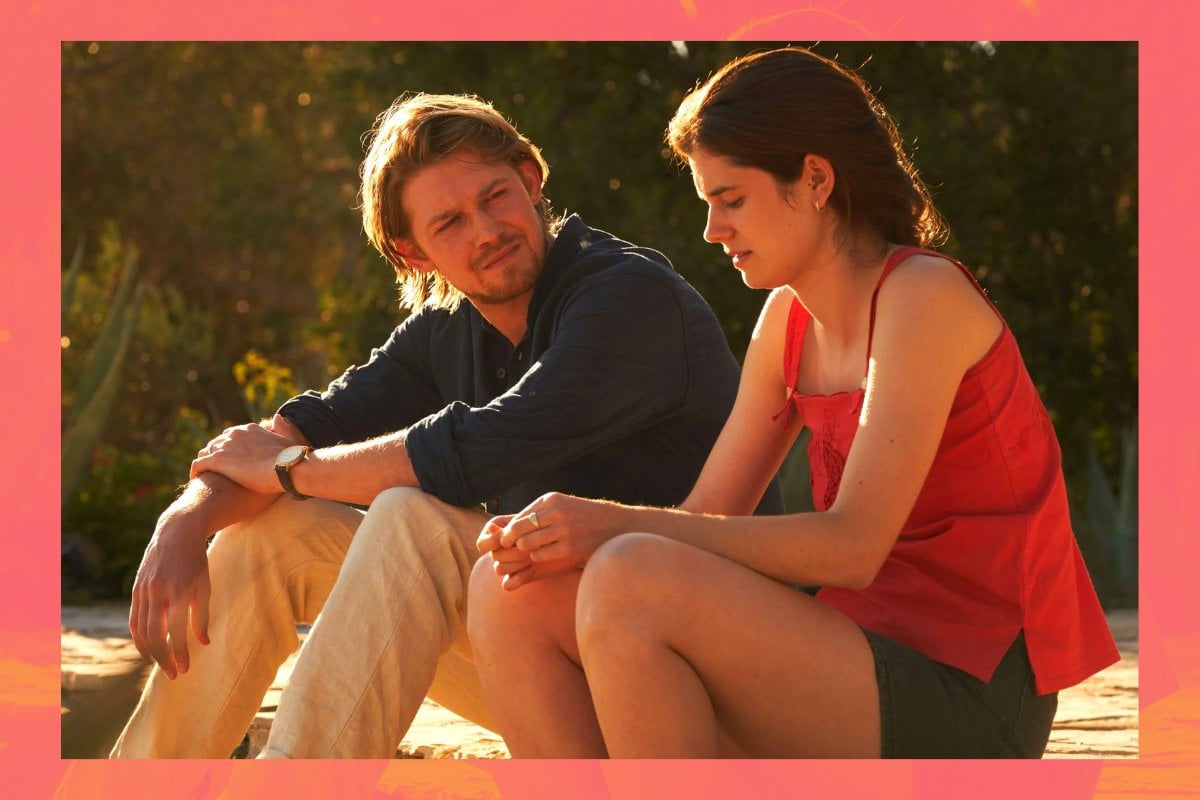 There's an inherent interest in Conversations With Friends - the second limited series to be based on a book by Irish author Sally Rooney.
The story is separate from the first, Normal People, which took an isolated world by storm in April 2020, but there are plenty of similarities in the Irish setting, the class dynamics, complicated relationships and excruciating longing.
Conversations With Friends is Rooney's debut novel. It follows college student, Frances, her ex-girlfriend turned best friend Bobbi, and married couple Melissa and Nick. Things get murky when Frances and Nick begin an affair, with the book exploring love in all its forms - in romance and friendships - and what happens if you love multiple people at the same time.
Watch: The Conversations With Friends trailer. Post continues below video.
The series' leads, Joe Alwyn as Nick and Alison Oliver as Frances, could very well be staring down the barrel of a stint as the internet's 'celebrities of the moment', just like their Rooney-verse predecessors Paul Mescal and Daisy Edgar-Jones in 2020. 
This may offer a look into their future career prospects too, with both Mescal and Edgar-Jones establishing very successful careers after appearing as Connell and Marianne in Normal People.
But if they're thinking about that, they aren't letting on.
"I find it quite hard to jump ahead and think about that," Alwyn told Mamamia in an interview ahead of the series release, a stance that's echoed by his co-stars Oliver and Jemima Kirke, who plays his on-screen wife, Melissa.
"Throughout the story you're not really sure who you're with at each time, and I think that's really interesting and I can't wait to hear what people get from that," Oliver added.
"And then I think all the other stuff, I'll just roll with the weirdness of it all I guess," she laughed.
As fans of the book, Alwyn and Oliver both jumped at the chance to be involved in the TV adaptation, which brings together much of the same team as Normal People - including Oscar-nominated director Lenny Abrahamson.
"I would've willingly jumped into anything that [Rooney] wrote, I was such a fan of the book and along with many, many people found there's something so relatable and grounded about her characters and what she's talking about," Alwyn said.