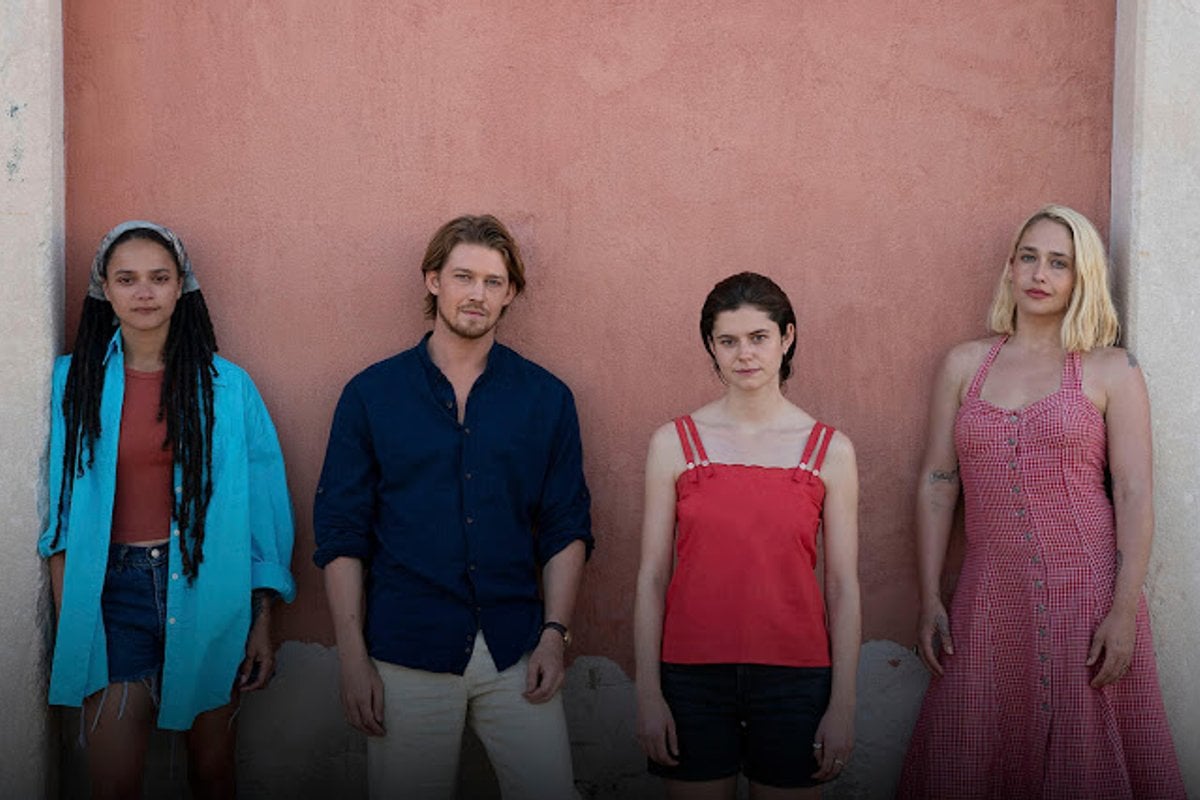 At the moment, there's no TV show blowing up your group chats quite like Conversations with Friends on Prime Video. 
The new book to TV adaption follows a young Irish student and writer named Frances (Alison Oliver), who has a chance meeting with a glamorous and artistic husband and wife duo named Nick (Joe Alwyn) and Melissa (Jemima Kirke) while performing with her ex-girlfriend, now closest confidant, Bobbi (Sasha Lane) at a local bar.
The shy Frances and handsome actor Nick have immediate sizzling chemistry, leading them to start an emotionally-charged secret affair while famed writer Melissa and the confident Bobbi begin to form their own close bond. 
Here's everything you need to know about the creative forces behind Conversations with Friends and why you should watch it. 
The book Conversations with Friends struck a chord with readers from the very beginning.
Irish author and screenwriter Sally Rooney wrote Conversations with Friends, her first novel, while she was still working on her master's degree in American literature.
The book was so well received that it became the subject of a seven-party auction for the publishing rights and the novel was then sold immediately in 12 countries. 
After being released in 2017, the book was nominated for a number of prestigious literary awards including the Dylan Thomas Prize and the Rathbones Folio Prize. Sally Rooney has since published two other critically acclaimed novels, Normal People and Beautiful World, Where Are You.
Watch the trailer for Prime Video's Conversations with Friends. Post continues below. 
If you loved Normal People, you'll love Conversations with Friends.
The series has been adapted by the same creative team who brought Sally Rooney's book Normal People to life on the small screen while also making stars out of its lead actors Daisy Edgar-Jones and Paul Mescal. Normal People's Lenny Abrahamson and writer Alice Birch have collaborated once again to bring Conversations with Friends to Prime Video, with their own creative twists. 
It should also be noted that, while the series shares a creative team with Normal People, it still stands on its own feet as a must-watch series with a whole new approach to storytelling.