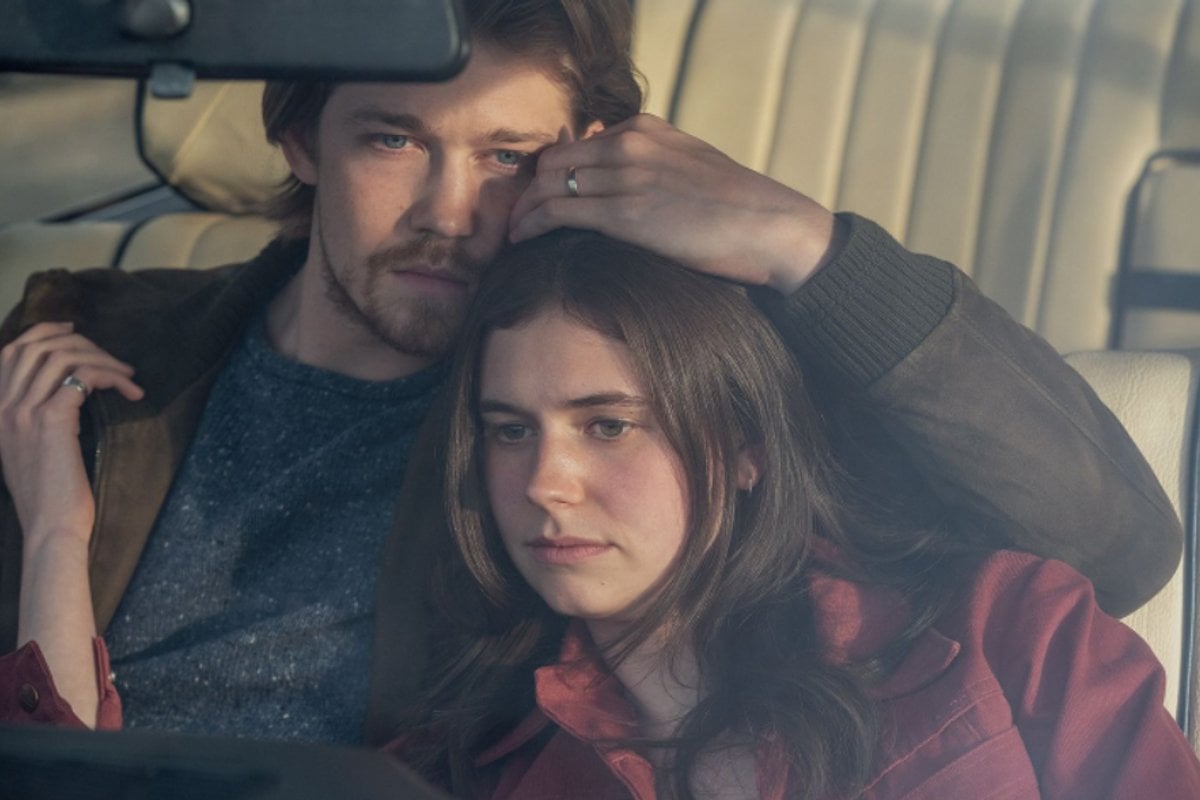 There's a scene in Prime Video's Conversations with Friends which almost feels like it shouldn't be seen.
It's too real, too raw, too vulnerable, like we're secretly looking through a keyhole at the most intimate moment in two people's lives. 
The scene, which is at the start of episode two, is simply two of the characters kissing. But there's no soundtrack. No Hollywood lighting. The kiss is awkward and slow and passionate and not supposed to happen in the first place. 
The scene is simmering with sexual tension and a sense of foreboding. The kiss isn't simply a kiss, it's a turning point for all the characters. There's no going back from here. 
Watch the trailer for Prime Video's Conversations with Friends. Post continues below. 
That's what the series does so well. It strips back all the bells and whistles of modern TV to present a real and raw depiction of friendship and forbidden love, that will have you hooked from the very first episode. 
The 12-part series is based on Sally Rooney's 2017 bestselling debut of the same name and has been adapted for TV by the creative team that also brought her novel Normal People to life. It premieres on Prime Video on May 16, with all episodes dropping at once. 
Set in Dublin, Conversations with Friends follows the story of two lovers turned best friends who strike up a friendship with an older, married couple and soon become entangled in their relationship. The series explores female friendship, forbidden love, and the ties that bind us. It asks whether you have to experience something yourself to understand it and whether you can love two people in different ways. 
Frances (newcomer Alison Oliver), a 21-year-old Trinity College student, is smart and funny. Her ex-girlfriend turned best friend, Bobbi (Sasha Lane), is self-assured and outspoken. The two college students remain inseparable, despite breaking up three years earlier, and often perform spoken-word poetry together in bars around Dublin. At one of their shows they meet author Melissa Conway, played by Jemima Kirke (Girls, Sex Education), an older, married woman who is instantly fascinated by the youthful, seemingly carefree best friends.