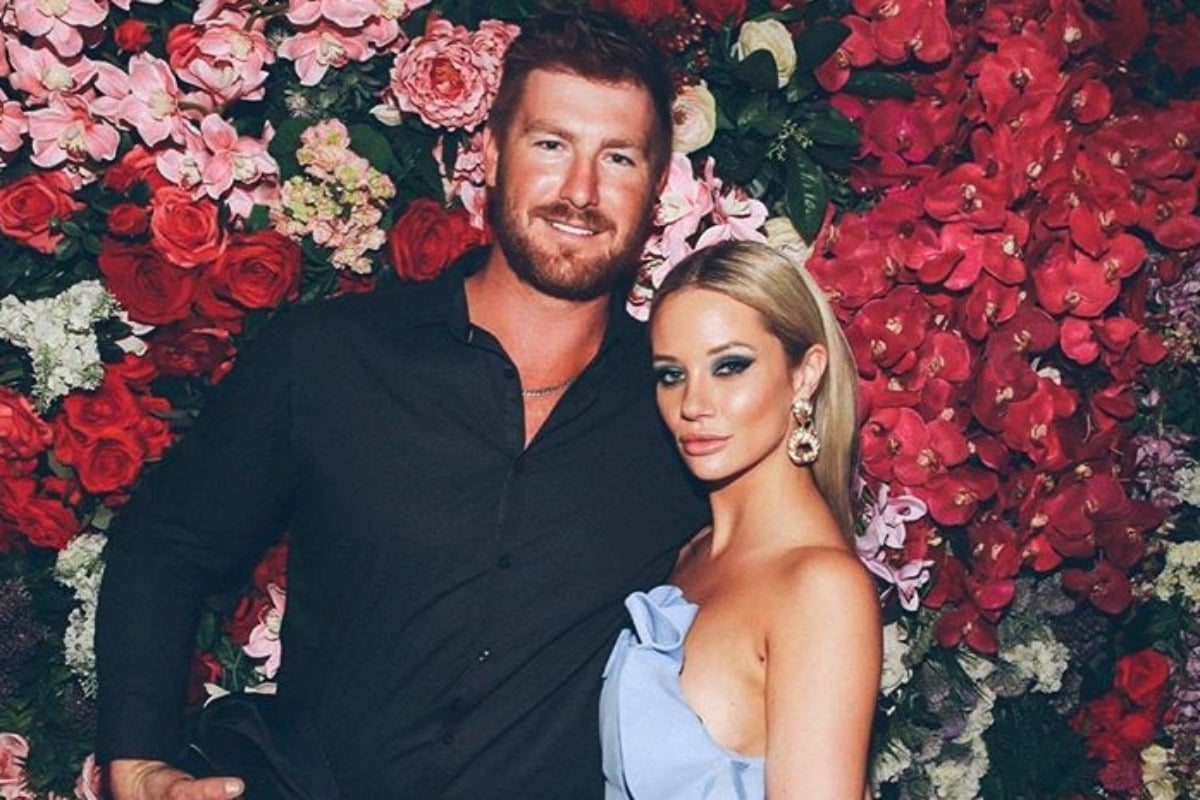 1. Oh. Married At First Sight's Jessika Power and Nick Furphy are dating now.
Jessika Power has had a big week.
On Sunday, she debuted her new pink hair while twerking in active wear for free champagne a few metres down the road from the Logies, and today, she revealed she's got a new Married At First Sight boyfriend.
Only this time, they didn't marry each other on television the first time they met.
The controversial contestant is now dating Nick Furphy from season four of the reality show. (As in the guy who got a matching foot tattoo with his fake television wife and then had to have it removed because – in a shocking turn of events – their relationship didn't last.)