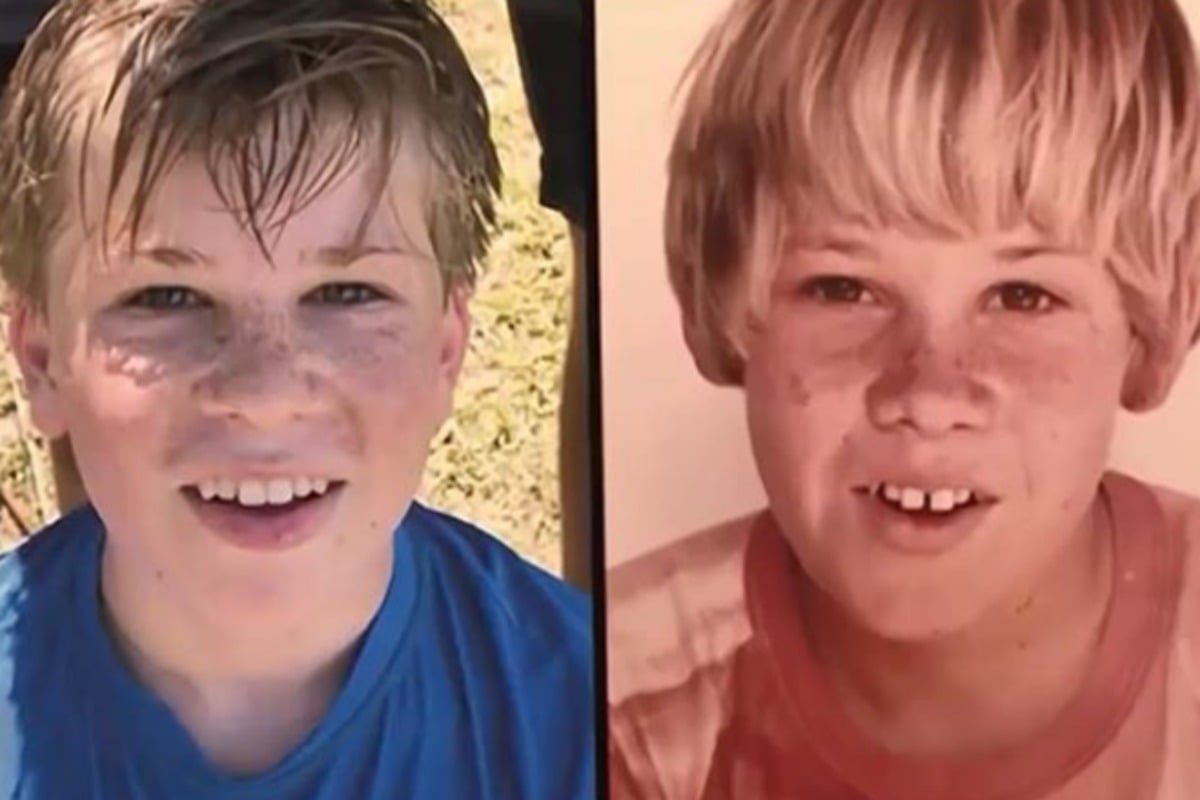 Last night, 15-year-old Robert Irwin told Lisa Wilkinson on The Sunday Project that he feels a "strong connection" to his dad, who died 12 years ago.
But not only has the teenage conservationist followed in his late father's career footsteps – adding that working with Steve's favourite animals makes him "feel the closest" to his dad, he bears a striking resemblance to the beloved Australian icon.
In fact – in a photo Lisa shared to Instagram after the interview with Robert, his 20-year-old sister Bindi and mother Terri, it's almost impossible to tell them apart.
Sharing the side-by-side photo with the caption: "That's Robert on the left and his dad Steve around the same age on the right. Amazing," hundreds of fans shared Lisa's thoughts.