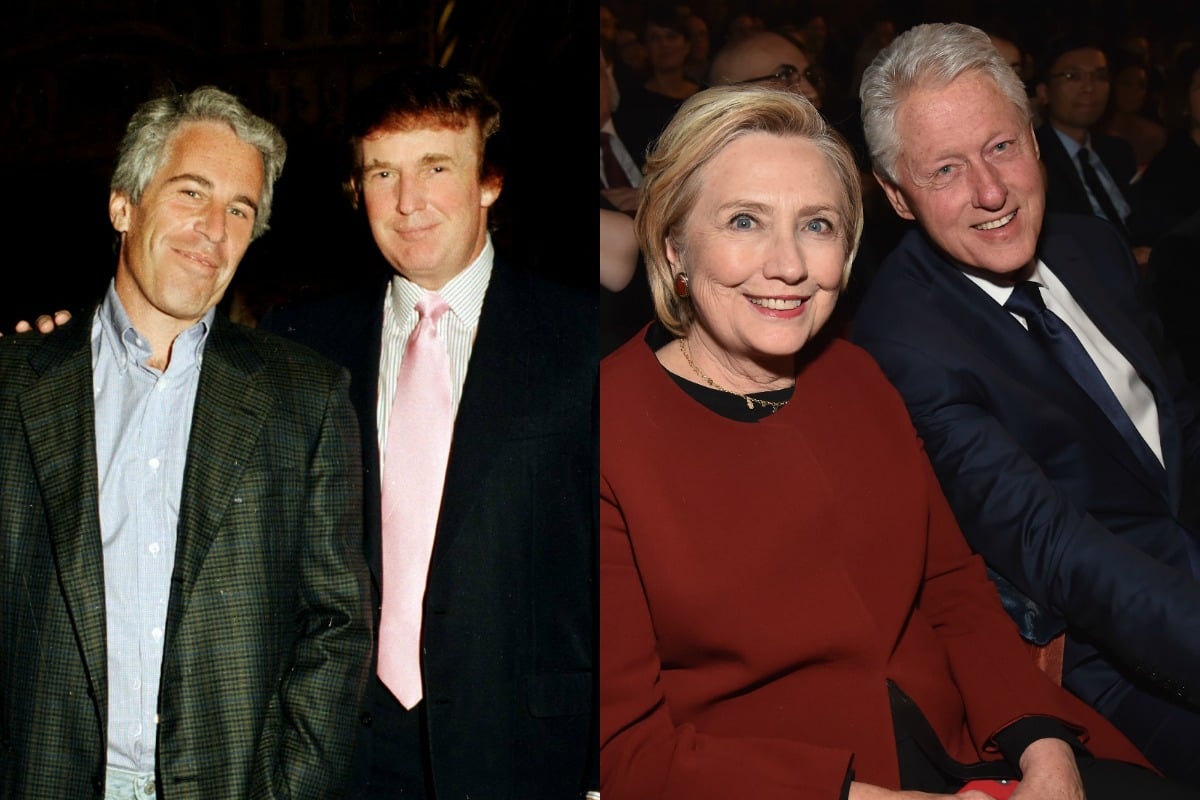 -With AAP.
Content warning: This article contains mentions of suicide and sexual abuse that some readers may find triggering.
Jeffrey Epstein's apparent suicide in a US federal jail has launched a bunch of new conspiracy theories online, fuelled by Epstein's ties to princes, politicians and other famous and powerful people.
Online theorists on Saturday quickly offered unsubstantiated speculation – including some retweeted by President Donald Trump – that the disgraced financier's death wasn't a suicide, or it was faked.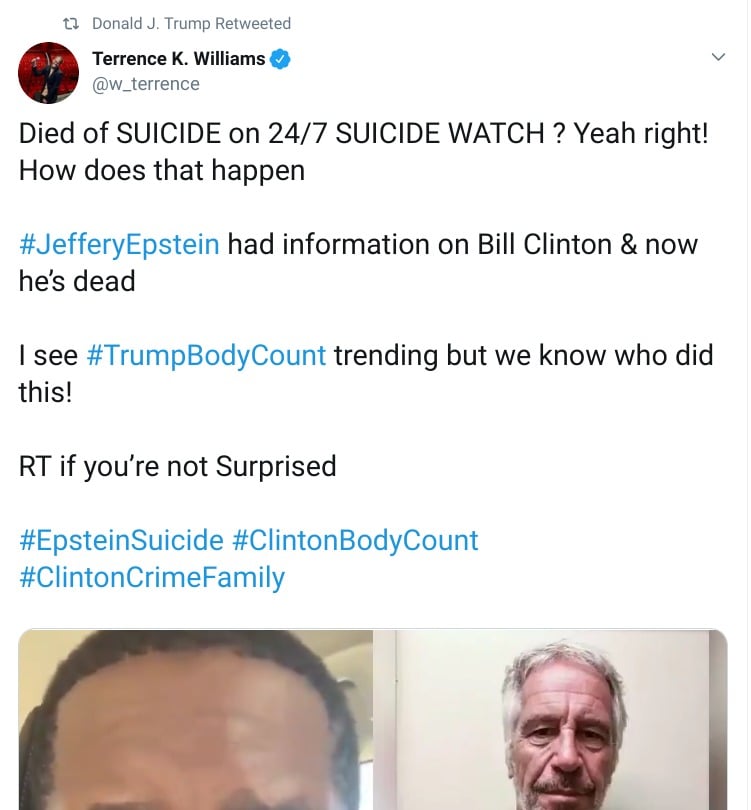 That chatter picked up on the conjecture that resurged after Epstein's July 6 arrest on allegations that he orchestrated a sex-trafficking ring designed to bring him teenage girls. His accusers described being sexually abused by the wealthy financier's friends and acquaintances.
The combination created fertile ground for theories and misinformation to breed on social media sites such as Facebook, Twitter and YouTube.
Epstein, 66, had been denied bail and faced up to 45 years behind bars on federal sex trafficking and conspiracy charges unsealed last month. He had pleaded not guilty and was awaiting trial next year.
The high-profile acquaintances.
His relationships with Trump, former President Bill Clinton, and Prince Andrew, were at the centre of those online rumours and theories, many of which question what politicians knew about Epstein's alleged sex crimes.
Some online commentators, without any evidence, described his death as a "murder attempt".
"Men in high places want Epstein dead," one Twitter use wrote.
Both #ClintonBodyCount and #TrumpBodyCount were trending on the platform, and there were also many people speculating about the role of the royal family.