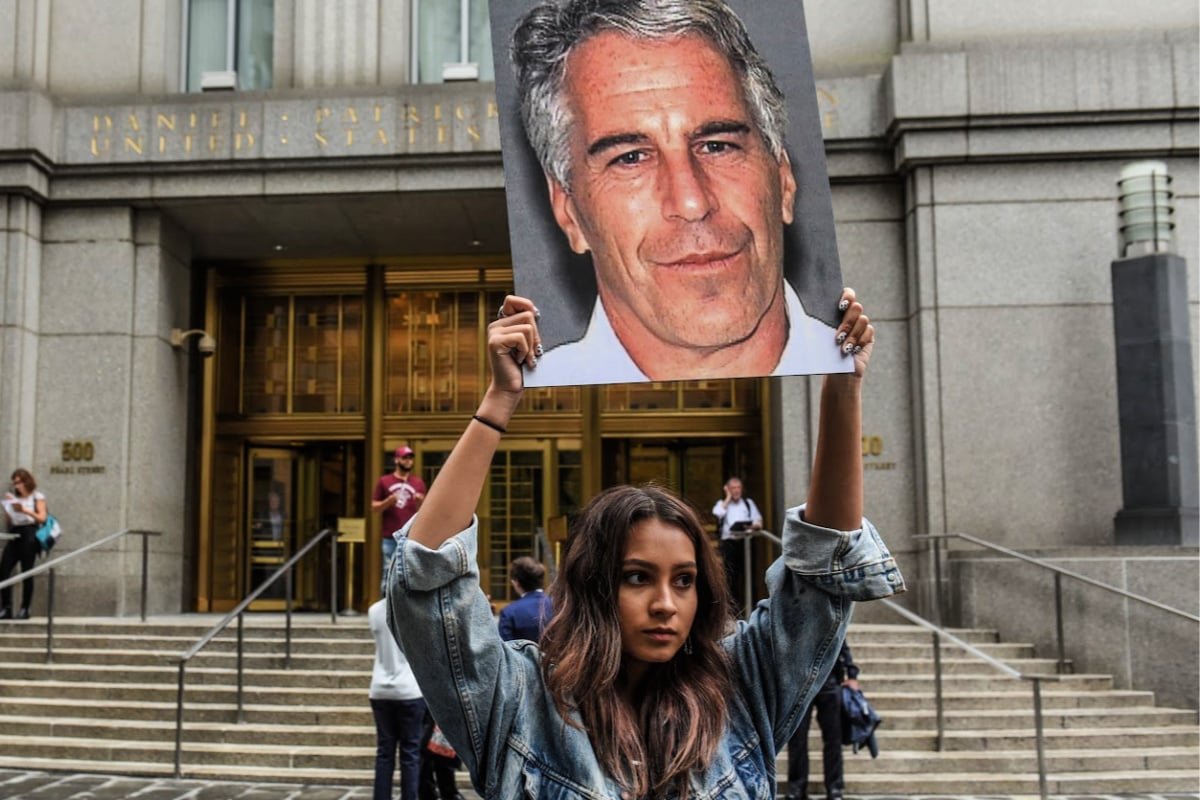 Content warning: This article contains mentions of suicide and sexual abuse some readers may find triggering.
Two federal investigations have been launched into the death of disgraced multimillionaire financier and convicted sex offender Jeffrey Epstein, who died of an apparent suicide in his jail cell in New York.
Epstein, 66, was found unresponsive in his cell at about 6.30am on Saturday, according to the Metropolitan Correctional Centre. Efforts to save him were initiated by prison staff and emergency medical services but he was pronounced dead at hospital, the prison's statement said. The prison did not confirm the suicide but said the FBI was investigating the incident.
Epstein's death comes a day after several documents providing more extensive details on how an alleged sex trafficking network operated between 2002 and 2005 were unsealed on Friday, August 9.
More on Epstein's death below, post continues after video.
The new information included descriptions of how he ordered an associate to lure girls as young as 14 to his homes in New York and Palm Beach, Florida, coerced them into sex and then used them to draw in other victims.
Epstein had been arrested on July 6 and was facing charges of sex trafficking and conspiracy.
Towards the end of July, Epstein, who had ties to numerous high-profile figures including US President Donald Trump, former president Bill Clinton and Prince Andrew, had reportedly been placed on suicide watch after a separate attempt made while in custody.
A lawyer for Epstein, Marc Fernich, said prosecutors, reporters and court officials have "blood on their hands" and "should be ashamed of their behaviour" following Epstein's indictment last month on charges of sex trafficking of minors and conspiracy. He had pleaded not guilty and was denied bail three weeks ago.