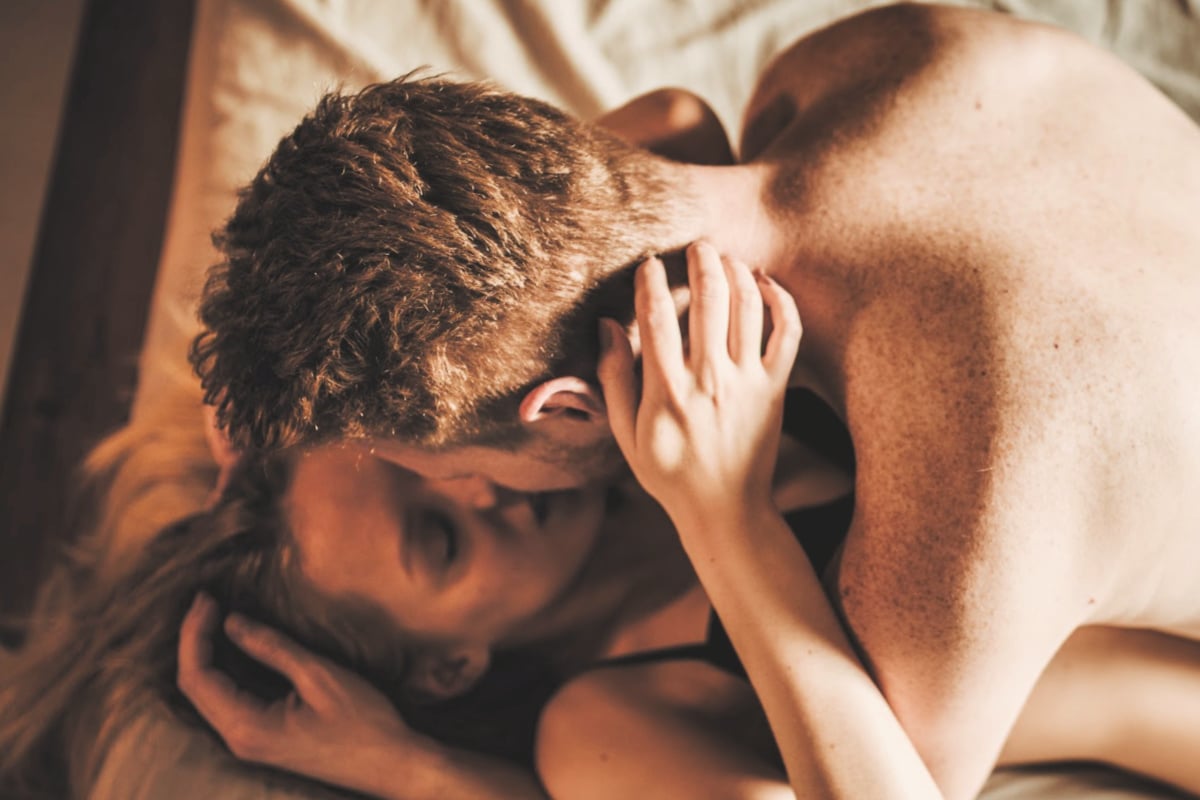 Raise a metaphorical hand if you've ever had a question about sex. Don't worry, no one can see your hand in the air.
Whether you're single and dating, single and not dating, in a new relationship or have been with your partner for yonks, there will always be burning sexual questions that need answering.
In those times of need, we often turn to Google (*types 'does a penis go into a vagina' into search bar*). Only thing is, the answers Google thoughtfully finds for you aren't always the most helpful. Or human.
So, we decided to ask sex and relationship experts to give us useful, honest answers to the eight most Googled sex questions Australians are searching. Not including 'why does Pornhub keep buffering?'
Our three experts are:
Samantha X – high-class escort, author, journalist, madam and sexpert.
Chantelle Otten – ESSM EFS certified psycho-sexologist, sex and relationship therapist, and Director of the Australian Institute of Sexology and Sexual Medicine.
Sammi Cole – Lovehoney's sex and relationship expert.
Keep scrolling for their answers below.
Side note – penetration isn't the only way a woman can orgasm, find out more in the video below. Post continues after video.
1. How to have sex.
Samantha X: "Have sex any way you like! There are no hard and fast rules – you do what you desire, want and/or need to get off. You need to know your body inside out, or get to know it before you assume your sex buddy can. The more you know about your body, the easier it is to communicate and guide someone else."
Chantelle Otten: "Sex is an expansive term. If you want to learn how to have sex, you need to ditch the rule that sex is about penetration or orgasm. Successful sex is about variation, pleasure and sensation. People have sex in different ways depending on their capabilities and goals. I.e. Sex for heterosexual couples is different than same-sex couples. Sex for people with physical disabilities is different for those who don't have a disability. But it is still sex! Take expectations and dated education, put them in the bin, and make your own rules about having fun and achieving intimacy."
2. What is oral sex?
Chantelle Otten: "Oral sex is when you use your tongue, mouth or lips to suck, kiss or stimulate your partner's genitals or anus. Men and women both give and receive orals sex, and it's awesome when done well! The medical terms for oral sex are: Cunnilingus when performed on a woman. Fellatio when performed on a man. Anilingus when performed on an anus. Oral sex can be enjoyed on its own and made the entire sexual experience. Or oral sex can be just one part of the sexual agenda for the night. Remember, both partners must enjoy it and consent to it."